Fun and Fearless Fashion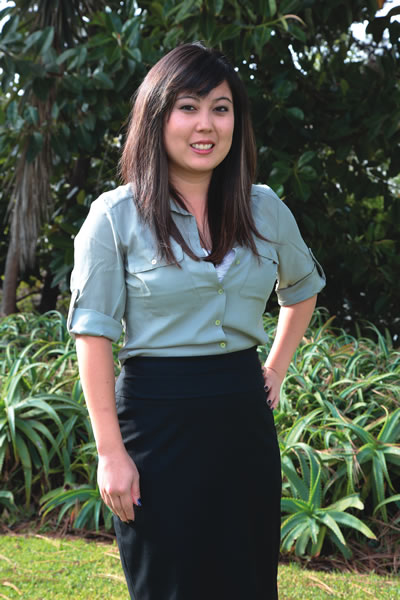 Shopping in Orange County is really an experience unlike any other. Imagine the variety of LA—high-end designers and eclectic boutiques—take away the traffic and pay-per-minute parking, then add ocean breezes, and you have my formula for a perfect Newport afternoon.
In my teens, I emerged from an era of highly questionable fashion choices—butterfly clips, Laura Ashley dresses and overalls were all the rage—and spent endless hours window-shopping at South Coast Plaza. Though my part-time job bagging groceries could hardly support fantasies of owning a couture gown or thousand-dollar handbags, I managed to scrape enough pennies together to splurge on a high school homecoming dress at Fashion Island—a major purchase for me at the time. An unflattering shade of mauve made worse by layers of silk chiffon along the hem, the dress still lovingly hangs in my closet, a reminder of another fashion decision gone wrong.
Since the days of being dropped off at the mall by my mother, I've developed a new appreciation for Orange County as a mecca of fashion and style. Beyond the shopping centers and exclusive boutiques, our coastal community is home to several talented, nationally renowned designers. In this issue, we celebrate our most promising homegrown fashion darlings, including custom menswear designer Mark Pomerantz and veterans Marie and Kelly Gray, the St. John co-founder and former CEO, respectively, who recently launched a new line of contemporary, edgy apparel under the Grayse brand ("Stitching Their Way to Success," page 60). Newport's jewelers take their turn in the spotlight in "Mix and Match" (page 70), showcasing modern twists on classic styles as well as popular ways to wear unconventional colors and settings.
As it's also gala season in Newport, we're excited to share the latest trends for floor-sweeping gowns and statement accessories ("Season's Best Dressed," page 56). Our experts encourage everyone, men and women alike, to step fearlessly into the fashion limelight with bold choices that incorporate jewel tones, metallics, lace and even sequins.
We welcome you to our annual fall fashion issue—and hope that this special section will inspire you to make daring decisions as you create a signature style for the season.
Sincerely,
Allison Hata, Group Editor
allison@firebrandmediainc.com