Style doesn't stop in the closet for homeowners who draw interior design inspiration straight from the runway. 
By Lauren Matich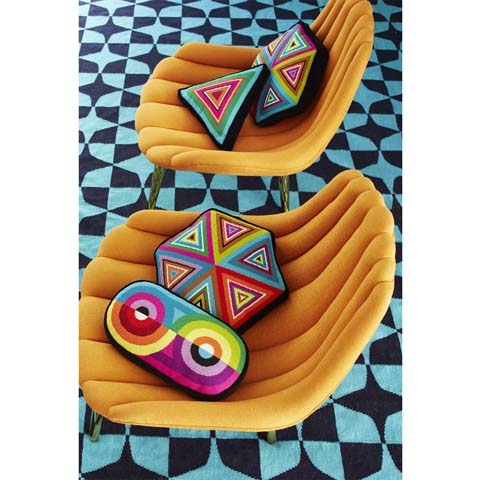 With fashion icons like Diane von Furstenberg, Hermès and Christian Lacroix creating textiles and accessories for the home, the line is blurring between interior design and sartorial expression. Favorite materials, prints and colors that have long had a place on the hanger are now mirrored in the textures and styles of drapes, furniture and decorations.
Whether it's a treasured statement piece that's reflected in small touches throughout a room or a bold pattern that serves as a focal point, fashion is becoming a major influence in the home. This season, take a cue from the closet and outfit your space with decor that echoes your personal style.
Assembling the Ensemble
Although there isn't one set formula for how to begin coordinating a room based on the closet, there is one goal: having a tasteful space that's an expression of the homeowner's style. To start, home furnishings designer Jonathan Adler suggests picking a favorite statement accessory from your wardrobe and drawing inspiration from the details on that piece. For one design client, his inspiration for a child's room was a collection of Prada handbags with robots appliqued on them.
"I had them framed and turned them into art," he explains. "They provided the perfect pop of luxury and irreverence."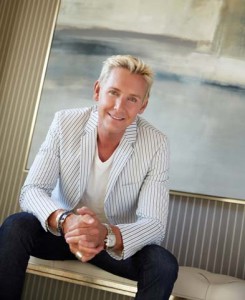 "If a client has serious fashion investments, … this can be a great jumping off point," adds Barclay Butera, a nationally renowned designer who has a flagship interiors showroom in Newport. "If you are madly in love with a quintessential Hermès scarf, then by all means, let's use that as the starting point for your design boards."
After finding your inspiration piece, the rest of the design can fall into place.
"Start with your color palette, decide what elements you want to correlate with your fashion piece, then mix it up," Barclay suggests. "I did a hot apartment at the W residences in Hollywood, and that was totally inspired by 1960s rock 'n' roll fashion. There [were] velvets, animal prints, bold colors and graphic shapes."
Another strategy to launching the interior design project is to take a more collective approach in drawing inspiration from the closet. Experts suggest thinking about the entire wardrobe as a whole, looking for recurring colors and details; these will make up the basic palette for the room. Then, consider statement accessories—shoes, handbags and jewelry—for the details that will become the room's accent pieces. It can be especially helpful to designate a specific garment or small grouping of pieces that highlight the details you'd like to translate into the room.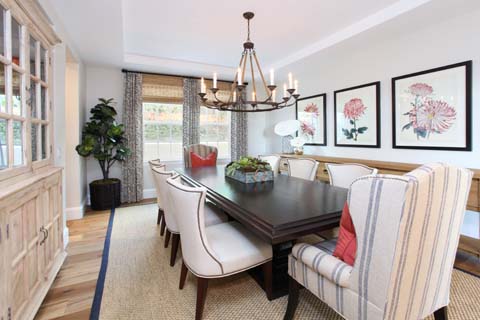 "Keep that piece in front of you, then do a color board around it," recommends Balboa Island resident Wendy Blackband, owner of Blackband Home & Design.
To compile her boards with coordinating colors, prints and ideas, Wendy draws inspiration from magazines, photographs and websites. Using a diverse library of sources will help add dimension to the room and incorporate some variation to the initial color palette using textures, patterns and accent colors.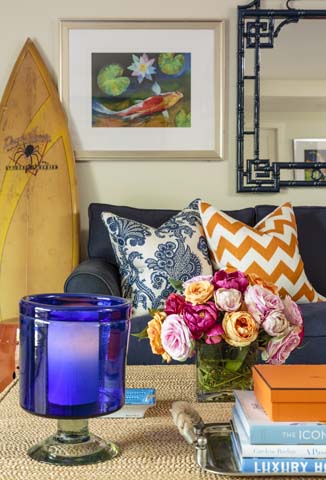 Make A Statement
While every room—like every outfit—needs its statement pieces, finding accents with the aesthetic and wherewithal to deserve a permanent place in the home can be a challenge.
Prints from a favorite garment or accessory are a great jumping off point for drawing attention to one area of a home.
"I would suggest focusing on one key design element in a garment or accessory that you love, … such as color or pattern or fabric," says C. Wonder's chief product officer Wendi Goldman. "For example, if you were inspired by the whimsical prints on our … silk shirts, that print could easily be translated into really fun wallpaper [or] pillows."
Working extensively with the bold statement colors and patterns that appear in fashion can be overwhelming, however, so Kim Sankey, owner of Gatehouse in Costa Mesa, looks to textiles to seamlessly weave those elements into home design.
"I would find a really great fabric with lots of color to soften that [vibrant] green, purple, or orange," she says, explaining that mixing brights with neutrals helps introduce simpler themes that can be used to tie multiple rooms together. "It becomes so much softer, easier on the eyes and livable."
While exploring different hues used in runway shows and haute couture pieces can add depth to a home and reflect personal style preferences, Barclay also warns of taking it to an extreme. "You have to be careful not to oversaturate with a theme because it can get too kitschy," he says. "Start with your color palette, decide what elements you want to correlate with the fashion piece, then mix it up. Use pillows and rugs that coordinate, toss in a chic animal print, and you won't appear too matchy."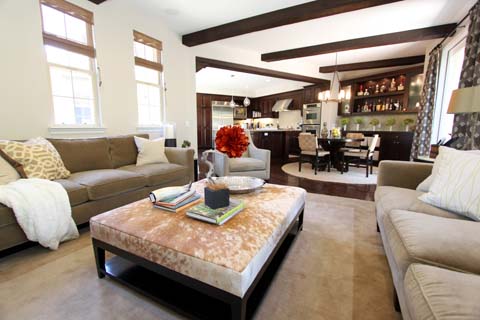 The Next Dimension
Beyond embracing color and statement pieces, some designers suggest approaching fashion-inspired interior design by exploring the use of texture in the home.
"I think the first thing that people would assume you'd want to implement would be color, and that  may not be the case," says Nathan Fischer, of Orange County-based Stiles Fischer Interior Design.
Nathan suggests instead taking a bigger picture look at a garment and incorporating the textural elements of its style. A staple leather jacket, for example, can have layers of intricate features that go far beyond just the type of material used.
"What are the details of that piece?" Nathan asks. "The leather jacket for example—is it stitched together in a way that's unique where we can replicate that stitching on an ottoman?"
Examining the elements that may seem like minutiae—such as buttons, zippers, embroidery and beading—can also offer unexpected inspiration for incorporating different textures like wood, glass and metal into a room. Ohara Davies-Gaetano, owner of Bliss Design Firm, explains that the contrasting surfaces are needed to make the other colors come to life even more. "It's really the same process as putting together an outfit," she says. "It's just layering and complementing."
Thankfully, getting that dimensional boost is simple with fun textures now on the radar in home design, which can be used as accents on accessories or small furnishings.
"I utilize a lot of dyed hair-on-hide—that's cowhide that's dyed a color," Ohara says, explaining that it mimics the leathers and hides that take over the fashion world every fall. "It's not something you want to use a ton of, but as an accent it creates a lot of depth and interest."
Texture might have previously been limited to the objects in the room, but extending it to the walls is a convenience that has recently become more available to designers. Traditional toile and floral-print wallpapers are no longer the only options, as modern styles and sensibilities breathe new life into the outdated interior design trend.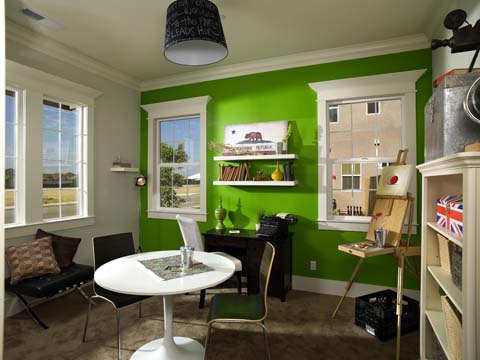 Natural grass cloth wallpapers speak to the earthy vibes of bohemian wardrobes, while embossed, metallic papers give extra dimension to a glamorous vision. A warm den or bedroom can be made cozier with papers that are accented with velvet, a common textile in the fashion industry. And, with more peel-and-stick options flooding the market, dealing with the permanence of paper is a concern of the past.
Although wallpaper holds a lot of real estate in a room, it's only one small piece of the puzzle. Texture and color need to come together and contribute to a home that matches the personality of its family—and for that reason, the pieces that go into a space have to endure a critical eye and transcend passing fads.
Just like in fashion, trends in interior design come and go. But while it's easy to recycle an outdated shirt, it's a bigger undertaking to refresh a room on a whim. Incorporating a mix of neutrals, accent colors, prints and textures in a room—just as you would a wardrobe—helps a space become well rounded and achieve longevity.
And while many designers are quick to point out that outfitting a room is expectedly similar to outfitting a person, an important message lies in the difference: Home design is not about the outfit of the day, it's about an experience.
"This is where you start your day and end your day," Kim explains. "This is your home. It should make you feel good."
Working Wonders
Although department stores have long mingled apparel and housewares in a single space, specialty brand stores also have much to offer shoppers hoping to find furniture and home accessories created with the same flair as the treasures in their wardrobes.
C. Wonder at Fashion Island is one local store that provides customers with selections that appeal to sartorial and domestic sensibilities. "Both categories will often share similar motifs, patterns and/or color palettes," says Wendi Goldman, chief product officer for C. Wonder. "A fun example is our colorful zodiac print, which we are using in everything from jewelry to pajamas to zip-top clutches … to coasters and candles."
Other Fashion Island and South Coast Plaza boutiques also sell both types of merchandise: Check out Trina Turk for a selection of vintage furniture and pillows, or visit Anthropologie for eclectic pieces. Whether hunting for an inspiration piece or just the right finishing touch, boutique brands are buzzing with possibilities.