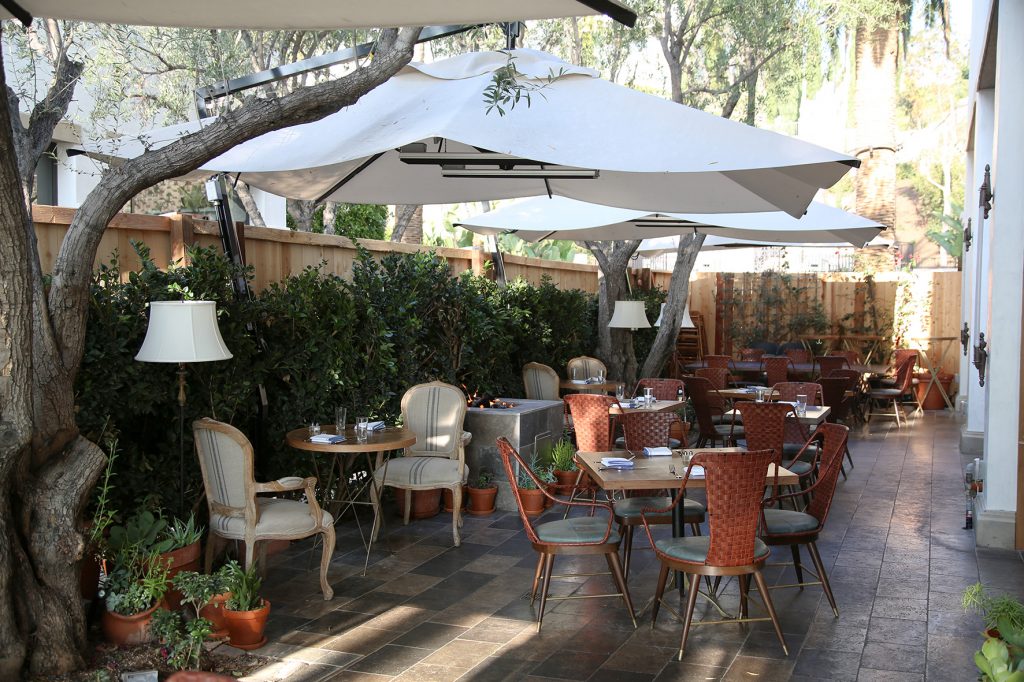 All are welcome at Babette's Newport Beach, where the comforts of 
home meet ocean panoramas and quality eats.
By Bria Balliet | Photos by Jody Tiongco
Walking onto the patio at Babette's in Crystal Cove Shopping Center feels a bit like stepping into a dream—if your dream includes buttery, woven leather chairs, an outdoor fire pit and lush greenery, that is. Add in locally sourced produce and global takes on classic recipes for breakfast, lunch and dinner, and you have the perfect balance of sophistication without pretention that invites diners to come as they are—be it sneakers or stilettos.
Babette's Newport Beach follows in the footsteps of the original farm-to-table outpost in East Hampton, N.Y., supporting local, sustainable and organic growers, and sourcing the freshest ingredients possible. When basil is delivered, for instance, it's still alive in a dirt clod, allowing leaves to be picked for up to a week.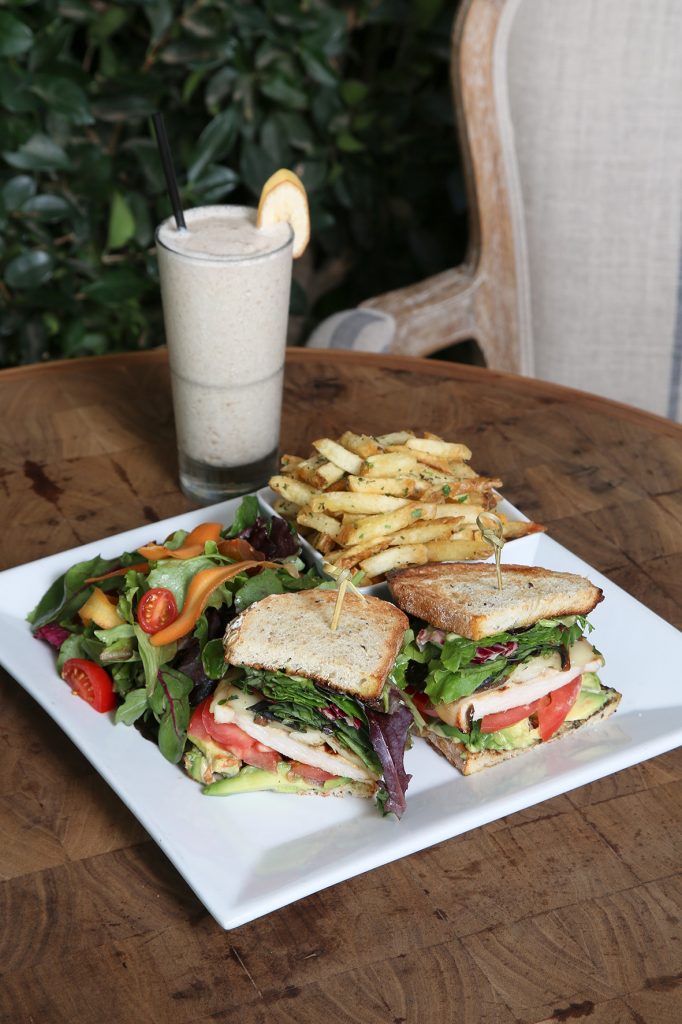 Another example of the Babette's committment to freshness is the eggs Benedict, which uses organic eggs from pasture-raised hens. The dish begins with a base of lightly mashed, crispy fingerling potatoes topped with two poached eggs; a layer of house-cured salmon adds an unexpected smokiness, and a Champagne hollandaise completes the dish.
For the lunch crowd, the Ace of Clubs sandwich is one of the most popular choices, according to Zach Layton, a co-owner along with his mother Barbara. Patrons can choose grilled organic chicken or tempeh bacon as their protein, which is then added to whole grain toast with creamy avocado slices, smoked mozzarella and a pesto aioli that leaves you wanting to devour every last bite.
Veggie lovers have plenty more options, from the huevos rancheros with tangy black beans to the farmers market panzanella salad. The latter lives up to its name with an abundance of farm-fresh produce, including delicata squash, lollipop kale sprouts and Asian pear. Topped with blue cheese, pickled cauliflower and hazelnut-honey vinaigrette, the sweet and tangy combination is plated with a side of grilled country bread.
Taking the farm-to-table principles one step further, the restaurant's bar is staffed by talented mixologists who make almost everything in-house, from simple syrup to grenadine and fruit puree. Barbara and Zach consulted with world-famous bar mentor Dushan Zaric when creating their cocktail program, ensuring the menu is packed with innovative, seasonal recipes. Though the cocktail menu is available all day, it's best experienced during dinner service when the sun goes down and the light of the outdoor fireplace dances on the patio. Try the Bella Rosa—muddled strawberries, lemon, ginger beer and wildflower-infused vermouth—for a refreshing and fruity sip.
Whether stopping by for a meal or a cocktail at sunset, be prepared to sink into your chair and relax when you come to Babette's. You won't be itching to leave anytime soon.
Babette's Newport Beach, 7962 E. Coast Hwy.; 949-715-9915; babettesoc.com