Beloved locally for its cultural footprint on the city, the Newport Beach Film Festival also makes a worldwide impact with screenings of unexpected hits that garner critical and commercial acclaim.
By Peter A. Balaskas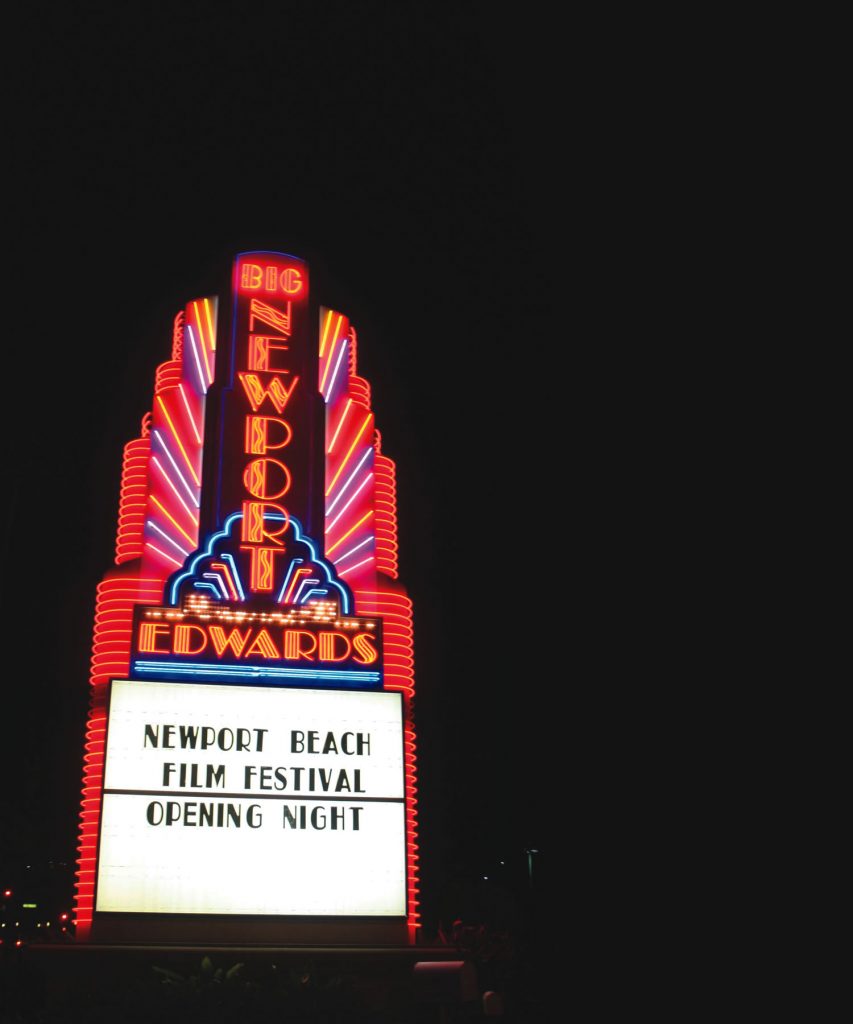 Before the theater lights dim, take a minute to drink in the electric buzz steadily building as the audience anticipates a motion picture's debut on the big screen. Commit the moment to memory—though you might not yet realize it, you could be playing a small but important role in the film's history as it screens at the Newport Beach Film Festival. For the past 16 years, the festival has served as a shining cinematic symbol on the West Coast. Beyond its offering of high quality classic and contemporary pictures, it's also known for giving local audiences a first look at numerous films that go on to enjoy major success across the board. Each work has the exciting potential of becoming a breakthrough hit, a film that simply strikes a nerve among critics and audiences not only in Orange County, but also across the United States—if not the world. And when a breakthrough hit occurs, not only is the filmmaker's reputation solidified, but the Newport Beach Film Festival's standing and stock value is further reinforced on a grand scale. On the eve of the 15th annual event this April and May, Gregg Schwenk, the festival's co-founder and executive director, and his creative team are excited to host another year of debuting an estimated 400 films in Newport, including features, documentaries, shorts and music videos, to name a few. From Oscar-winning pictures by seasoned-yet-underappreciated filmmakers to sleeper hits that launch emerging artists into the spotlight, the Newport Beach Film Festival has delivered a spectacular showing of talent over the years. Here, enjoy a look back at the groundbreaking hits that have helped shape this community event into a force to be reckoned with. Academy Acclaim As Gregg points out, Newport Beach is the perfect spot to host a world-class film festival, not only because of the golden sand, sun and the warm weather—as well as its close proximity to Hollywood—but also for the city's deluxe screening venues. "Newport and the surrounding areas have a wide abundance of premier theaters: the Lido, the Big Newport, Triangle and Island cinemas," Gregg says. "All of these are cinemas that will screen the films in a format and environment that is respectful of the filmmaker." One of the biggest pictures to make its way into Newport theaters in the festival lineup is the unforgettable story of LA's racial tension, social stratification and loss from the Academy Award-winning Paul Haggis. Before making his directorial debut with the 2004 drama "Crash"—which stars Sandra Bullock, Don Cheadle and Matt Dillon, among other notable A-list names—Paul was already established as a seasoned professional. His past credits include co-creating the television series "Walker, Texas Ranger" as well as serving as a screenwriter and producer for Oscar winning films, most notably Clint Eastwood's Best Picture champion "Million Dollar Baby."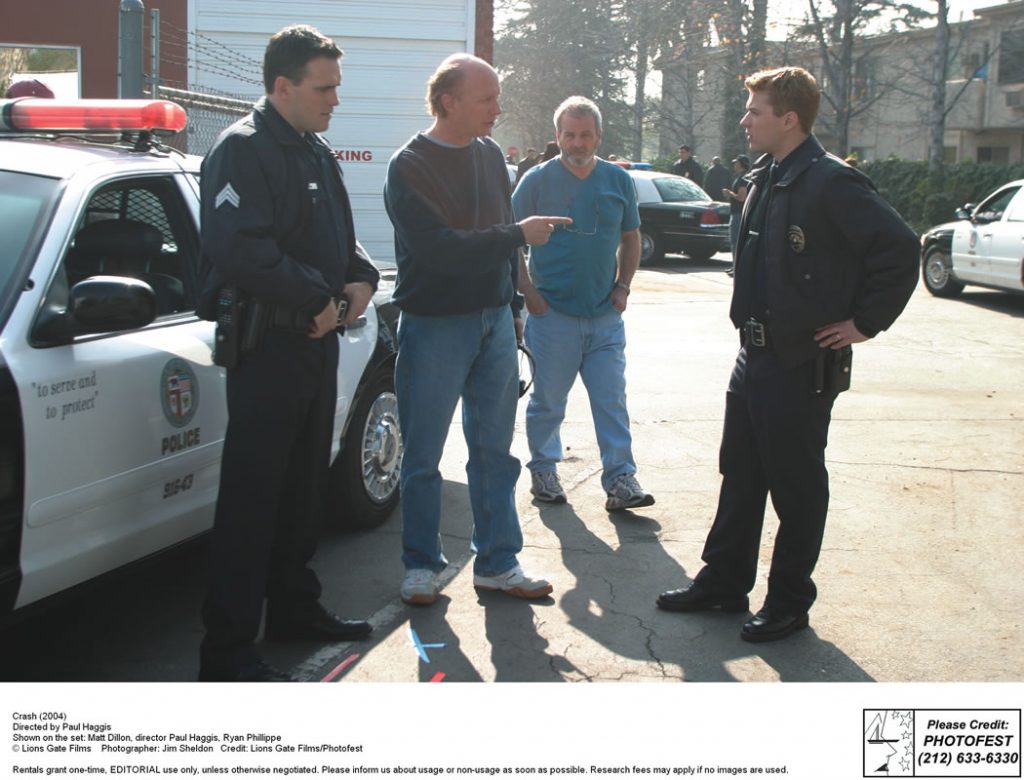 Despite his prior success, after "Crash" debuted at the Toronto International Film Festival in September 2004, the demand to screen the film at other festivals was surprisingly low—until it reached Newport Beach. Gregg and his festival staff recognized the film's potential and how the Newport Beach Film Festival would be an ideal venue for its U.S. debut. "There were a number of film festivals that were offered 'Crash,' and I guess turned it down," Gregg says. "We believed in it. We felt it was a superior film and one that was very important for people to see."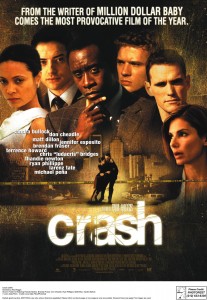 "Crash" was the 2005 opening night feature, which consequently became the launching pad for the film's commercial and critical success. "Crash" went on to win a string of festival awards that year, including Best First Feature for Paul Haggis at the Independent Spirit Awards. But the crowning moment for "Crash" was when it won three Academy Awards, including Best Picture, cementing Haggis' stature as a multifaceted screenwriter and director. Gregg says he still occasionally sees Haggis at festivals, and he reminisces how the Newport Beach Film Festival gave "Crash" its chance to shine. This unexpected success also validated his staff's meticulous selection process, especially since every submission is guaranteed to be viewed in its entirety five times before being chosen. "To my knowledge, we're one of the few festivals in the [country] who had an opening night U.S. premiere film that went on to win [the Oscar for] Best Picture," Gregg recalls. Silent Sensations In another tale of the Newport Beach Film Festival pinpointing a silent success, the 2004 British crime thriller "Layer Cake" became a critically acclaimed sleeper hit after its local screening, resulting in future successes for its star Daniel Craig and director Matthew Vaughn. Daniel proved he had the presence to be a leading man for the first time, which led to his casting as James Bond in the popular franchise. Matthew also found success following his directorial debut with the fantasy film "Stardust" (2007) starring Claire Danes and the blockbuster "X-Men: First Class" (2011). Whenever "Layer Cake" is mentioned, Gregg can't help but smile and share his praise for the film. " 'Layer Cake' is an awesome film," he says. "It was gritty, but it had that hip spin to it that has been sort of a hallmark in so many other films since that point. I get more of our returning patrons asking about 'Layer Cake' than probably any other film." Similarly, "(500) Days of Summer" (2009), starring Joseph Gordon-Levitt, not only served as the closing night feature for the festival, but also celebrated its West Coast premiere in April as part of the 10th annual lineup. Its screening at the Newport Beach Film Festival followed a successful showing at the Sundance Film Festival in January.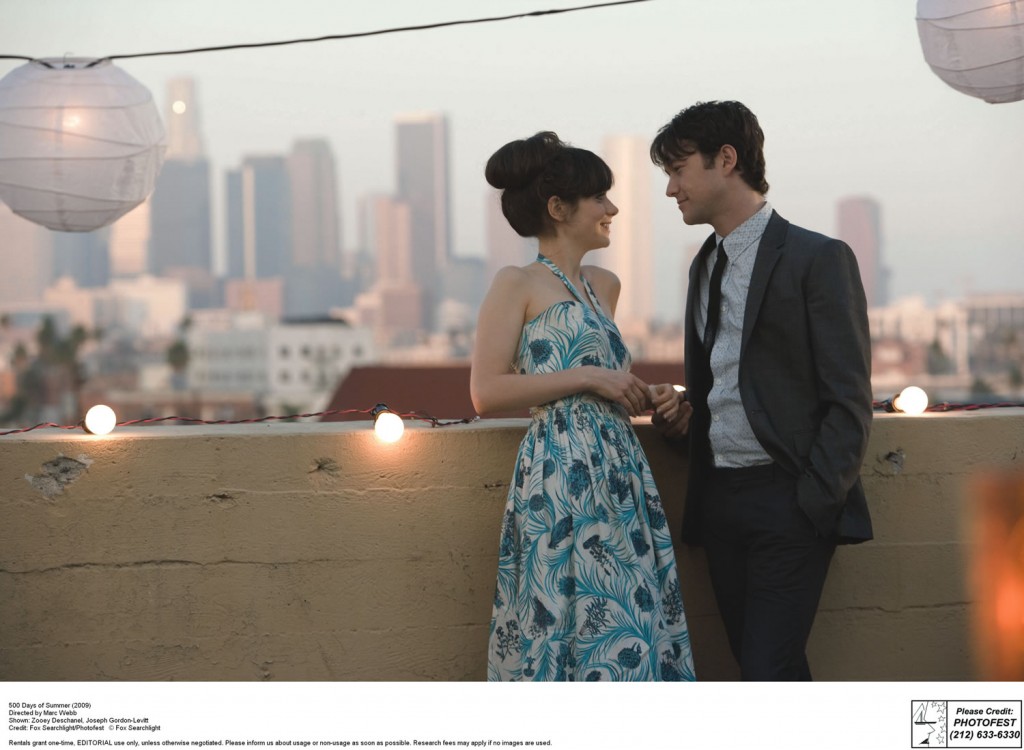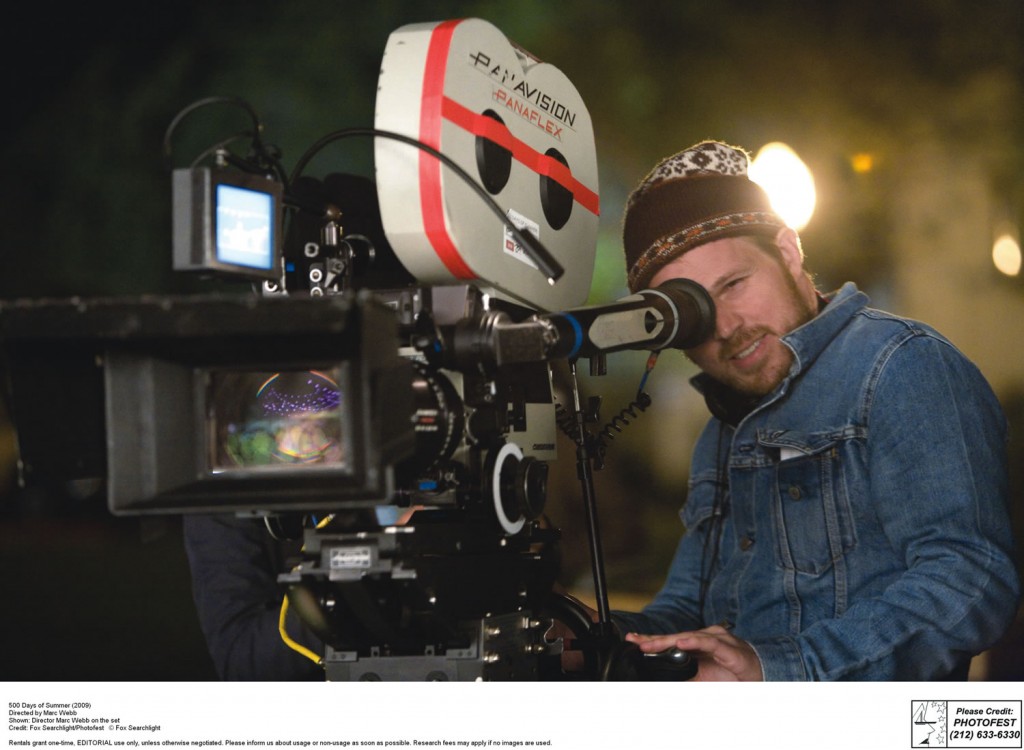 "It is really probably the most modern romantic comedy of its kind," Gregg says. "And the twists and turns and overall outcome I think really redefines that style of filmmaking." The comedy also has a connection to Newport Beach: The city's 2005-06 mayor was Don Webb, the uncle of director Marc Webb, who made his feature film debut with "(500) Days of Summer." Marc has since gone on to helm 2012's "The Amazing Spider-Man," breathing new life into the franchise. Gregg praises Marc's artistry as a director, which will be on full display in the "Spider-Man" sequel to be released later this year. Crowd Pleasers The Newport Beach Film Festival has furthered its reputation in recent years as a springboard to success for films and filmmakers alike. Take, for example, "The Illusionist" (2006) starring Edward Norton, "Waitress" (2007) starring Keri Russell, and the acclaimed documentary "The Cove" (2009).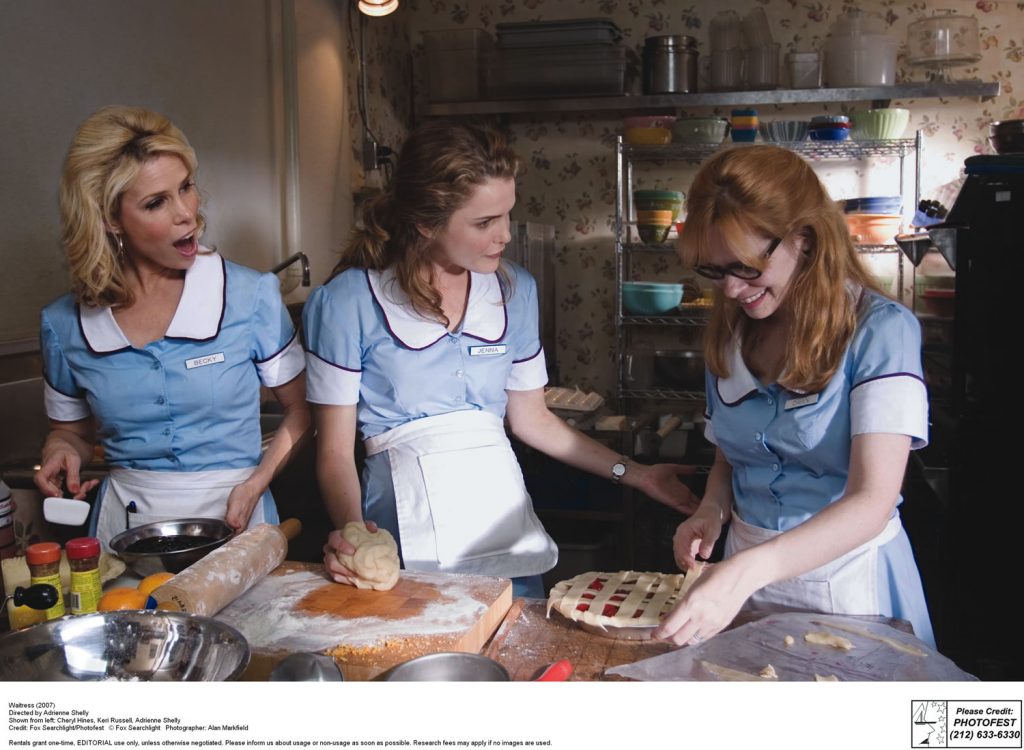 "The Illusionist" was the 2006 closing night film, with lead actress Jessica Biel earning the festival's Outstanding Achievement in Filmmaking Acting award. The historical Vienna-based drama was subsequently nominated for an Oscar for Best Cinematography. Director Neil Burger went on to direct the thriller "Limitless" (2011) starring Bradley Cooper, as well as the 2014 film adaptation of the best-selling young adult science fiction novel "Divergent." In 2007, "Waitress" stole the spotlight as a popular crowd pleaser, winning two awards at the festival, including the audience award for best feature. Two years later, "The Cove" documented dolphin trainer Richard O'Barry's shocking exploration of the abusive treatment of dolphins in Taiji, Japan, and won the audience award for best documentary, an accolade that was echoed at the Academy Awards. "It's a critically important documentary for people to see and to realize that film can be a very powerful motivator to change people's perceptions and possibly redefine what's culturally acceptable," Gregg says. In the Works In planning for the 15th annual event, Gregg, co-founder Todd Quartararo and their staff are in constant talks hoping to find the next breakthrough hit. One program the team feels may lend itself to achieving that stature this year is the International Spotlight. This spotlight will give new filmmakers from around the world a chance to present their works in scheduled screenings that are organized into geographic sections, including Europe, Latin America and the Pacific Rim. Two other key programs this year will be the Youth Film and Collegiate showcases. Since its inception in 2005, the Youth Film Showcase features movies created by filmmakers ages 18 and younger. The Collegiate Showcase, therefore, invites the top film schools in Southern California—from USC and UCLA to community colleges like Orange Coast and Saddleback—to feature the best work from students. This program allows the Newport community to interact with the filmmakers and respective faculty while providing an opportunity for famous alumni from those institutions to view their alma maters' newest creations. Also featured will be the Art, Architecture & Design Film Series, which puts a spotlight on films that celebrate the creative arts, including photography and fashion. Popular documentaries in this series from previous years include "Jean-Michel Basquiat: The Radiant Child" (2010) and "Infinite Space: The Architecture of John Lautner" (2008). The 2014 festival will also see one special tradition continued: an exclusive screening of a John Wayne classic, courtesy of the John Wayne Cancer Foundation. Filmmaking pioneers will also be honored, with past notable names including cinematographer Haskell Wexler, director Robert Wise, composer Elmer Bernstein and actor Alan Arkin. New this year, the festival will host a special celebration for the 50th anniversary of the MacGillivray Freeman Films, which has been instrumental in groundbreaking IMAX filmmaking technology. The event will see co-founder Greg MacGillivray, who has been nominated for two Academy Awards for Best Documentary: Short Subject, individually honored for his contributions. "Greg MacGillivray has been a steadfast support of the film festival," Gregg shares. "We'll have a number of special [events] and screenings of both some past films but also a yet-to-be-released film of Greg's. We are going to be looking at an evening that will be celebrating his work and the work of his team." With a stellar lineups of films, seminars and workshops, the Newport Beach Film Festival will continue to be a significant event celebrated for elevating the city's presence as a film capital and as a vehicle for breakthrough hits in the years to come. NBM