Newport Beach Film Festival
With the return of the Newport Beach Film Festival on April 26 and the stellar year-round programming of the Orange County Film Society, local cineastes have much to celebrate.– By Beth Fhaner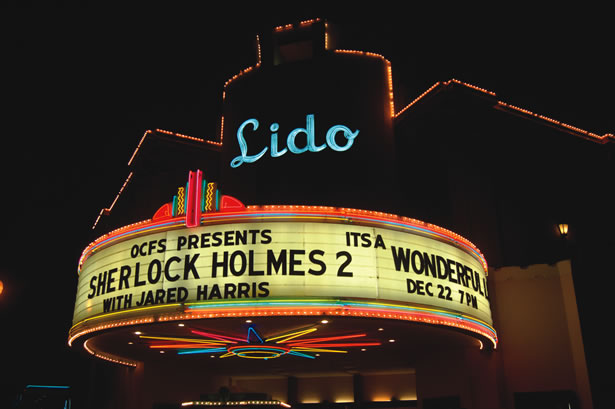 Once known as "Little Hollywood," Newport Beach has long enjoyed a vibrant filmmaking history dating back to the early 1900s, when it was first used as a location for the 1917 film "Cleopatra," which starred silent screen vamp Theda Bara. Well, "Little Hollywood" has come a long way since then, and the Newport Beach Film Festival has put the spotlight back on the city as the home of one of the leading lifestyle film festivals in the U.S. From April 26 – May 3, the festival will celebrate its 13th anniversary with an exclusive selection of award-winning independent and studio films from around the world. Co-founded in 2000 by Gregg Schwenk and Todd Quartararo, the Newport Beach Film Festival has grown exponentially over the last decade, and more than 52,000 film devotees attended the event in 2011. As a forum for cultural understanding and enriching educational opportunities, the festival's eight-day run will include an eclectic lineup of feature-length narrative, documentary, short, animated and student films.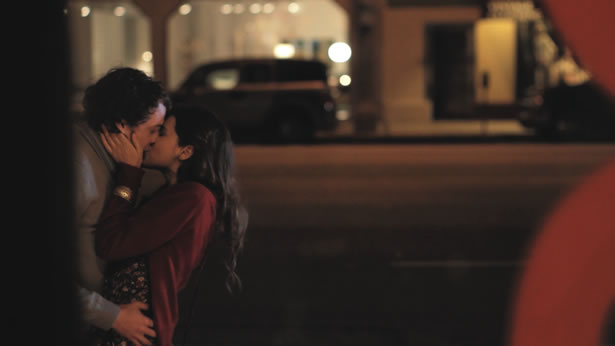 "It's been a rewarding and exciting journey to watch the growth of the festival from its humble beginnings to a renowned industry player on the film festival circuit," says Todd, the festival's marketing director and co-founder. "The Newport Beach Film Festival has received international acclaim and has become the largest entertainment event in Orange County. Last year alone we presented over 350 films from 40 countries."
In addition to presenting its first-class film program, the festival will also feature nightly special events, including red-carpet premieres, gala celebrations, filmmaker receptions, filmmaker Q&A sessions, international spotlights, industry seminars, musical performances, fashion shows, technology panels and retrospectives. Special programs include the Action Sports Film Series, Environmental Film Series, Art, Architecture + Design Film Series, Music Film Series, Family Film Series, Collegiate Showcase, Youth Film Showcase and a free Seminar Series.
"From the amazing opening night film and gala to our award-winning industry seminars to non-stop screenings and events, the 2012 Newport Beach Film Festival offers our community the unique opportunity to see great film and interact with incredible talent from around the world," says Gregg, the CEO of the festival and co-founder.
Held at various locations throughout Newport Beach, including Orange County Museum of Art and Lido Theatre, the festival is guaranteed to offer something for audiences of all ages. Whether you're a first-time attendee or a seasoned festival-goer, don't miss this outstanding cinematic showcase set amongst the scenic backdrop of Newport Beach. For more information on the Newport Beach Film Festival, including a schedule of films, visit newportbeachfilmfest.com.
Orange County Film Society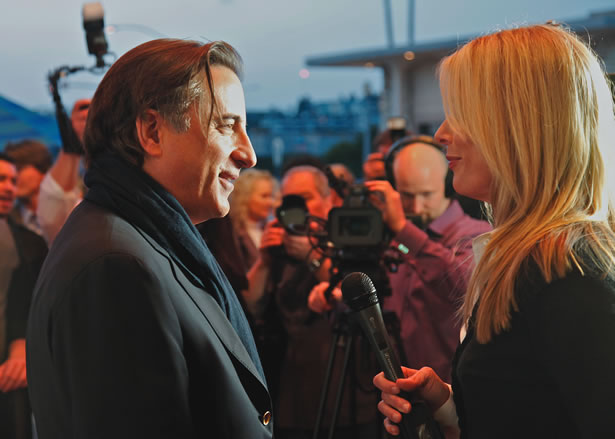 Thanks to the tireless efforts of the Orange County Film Society (OCFS), a nonprofit founded in 2006 by the Newport Beach Film Festival, the community can continue to enjoy celebrated international and American cinema on a year-round basis. In addition to offering quality film programming to its membership, the OCFS also brings in directors, screenwriters, actors, documentary subjects, curators and scholars to participate in interactive panel discussions.
For the 2011 season, the OCFS screened such highly acclaimed films as "The Artist," "The Help," "Sherlock Holmes: A Game of Shadows," "The Debt," "Beginners," "Tyrannosaur" and "Warrior." "Like Crazy," a film with local Orange County connections, was also screened and included a Q&A with screenwriter Ben York Jones.
"'The Artist' was a big highlight for us," says Leslie Feibleman, director of special programs and community cinema for the NBFF and OCFS, commenting on the engaging, black-and-white silent film that won an Oscar for Best Picture this year.
Held at the historic Lido Theatre, the film screening included an entertaining Q&A with supporting actors James Cromwell and Penelope Ann Miller, and producer Richard Middleton. In fact, the OCFS was so taken with "The Artist" that they bestowed the first-ever Best Picture Award to the charming film that pays tribute to the early days of Hollywood. It was while screening at the Toronto International Film Festival that several of the organization's film programmers fell in love with the movie and subsequently encouraged other programmers to see the film, which resulted in the decision to create the first Best Picture Award ever presented by the OCFS.
Besides big-budget studio films, the OCFS screens a diverse array of cinema, including documentaries, action sports films, environmental films, animation and shorts. The Newport Beach Film Festival, often in partnership with the OCFS, also presents year-round events with the Cinema Sage Hill free community film series, Cinema Orange film series at the Orange County Museum of Art, Environmental Film Series at the Peter & Mary Muth Interpretive Center, Movie Mondays at Segerstrom Center for the Arts, Target Free Second Sundays at Orange County Museum of Art, and the Pacific Symphony American Composers Festival, which is held every other year.
"We have to carefully plan our schedule and balance it out, and respond to the demands of our audiences," explains Leslie. "We've been fortunate to have great success with our year-round programs."
Future plans for the OCFS, Leslie says, include continuing to present studio films and to incorporate more international and documentaries in the mix, as well as continuing to cultivate partnerships and build membership. "Community outreach and sponsorships, and expanding to new venues are a big thing for us, too," she comments.  An annual OCFS membership includes 10 – 12 advanced screenings of various films prior to their wide theatrical release, four tickets to the Newport Beach Film Festival, and advanced notice for special events throughout the year. For more information, visit orangecountyfilmsociety.com. NBM
NBFF and OCFS Highlights:
Newport Beach Film Festival:
1999 Newport Beach Film Festival founded; attendance at 13,000.
2001 NBFF honors Robert Wise with Lifetime Achievement Award.
2002 NBFF honors composer Elmer Bernstein; attendance grows to 20,000.
2005 NBFF opens festival with North American Premiere of "Crash."
2005 NBFF hosts Jim Henson retrospective.
2005 Cinema Orange film series launched with Orange County Museum of Art.
2005 Action Sports Film Series launched.
2006 Will Ferrell hosts the Youth Film Showcase as honorary chair; attendance grow to 35,000.
2007 NBFF presents An Evening of Disney Animation Rarities with Roy E. Disney and Don Hahn.
2007 NBFF hosts Ten Decades of The Duke: The Official John Wayne Centennial Celebration.
2007 Attendance grows to 40,000.
2008 NBFF hosts An Evening with Richard Sherman.
2008 NBFF presents first-ever Chuck Jones Award for Excellence in Animation.
2009 NBFF celebrates its 10th anniversary with a Cirque Du Soleil performance on opening night.
2009 McG named honorary chair.
2009 NBFF launches Cinema Sage Hill free community film series at The Studio at Sage Hill.
2009 NBFF hosts Nickelodeon Spongebob Squarepants' 10th Anniversary Celebration.
2010 Art, Architecture + Design Film Series launched; attendance reaches more than 51,000.
2011 NBFF presents free panel with screenwriter Aaron Sorkin.
2011 NBFF hosts Island Cinema grand opening celebration event.
2011 Attendance has reached more than 52,000 film devotees.
Orange County Film Society
2006 Orange County Film Society created.
2009 OCFS partners with Carnegie Hall and Philharmonic Society of OC as film curator of Ancient Paths/Modern Voices celebration.
2009 OCFS, NBFF, Pacific Symphony host ACF film event with composer James Newton Howard and Ed Zwick.
2010 OCFS presents "City Island" with actor Andy Garcia.
2010 OCFS Carnegie Hall and Philharmonic Society of OC presents films at Japan OC celebration.
2010 OCFS presents Oscar winner "The King's Speech" with screenwriter David Seidler.
2011 OCFS, NBFF, Pacific Symphony host American Composers Festival film event with composer Philip Glass.
2011 OCFS presents "The Artist" with actress Penelope Ann Miller, actor James Cromwell and producer Richard Middleton.
2011 OCFS presents "Sherlock Holmes: A Game of Shadows" with actor Jared Harris.
2011 OCFS celebrates its fifth year with 500 members.