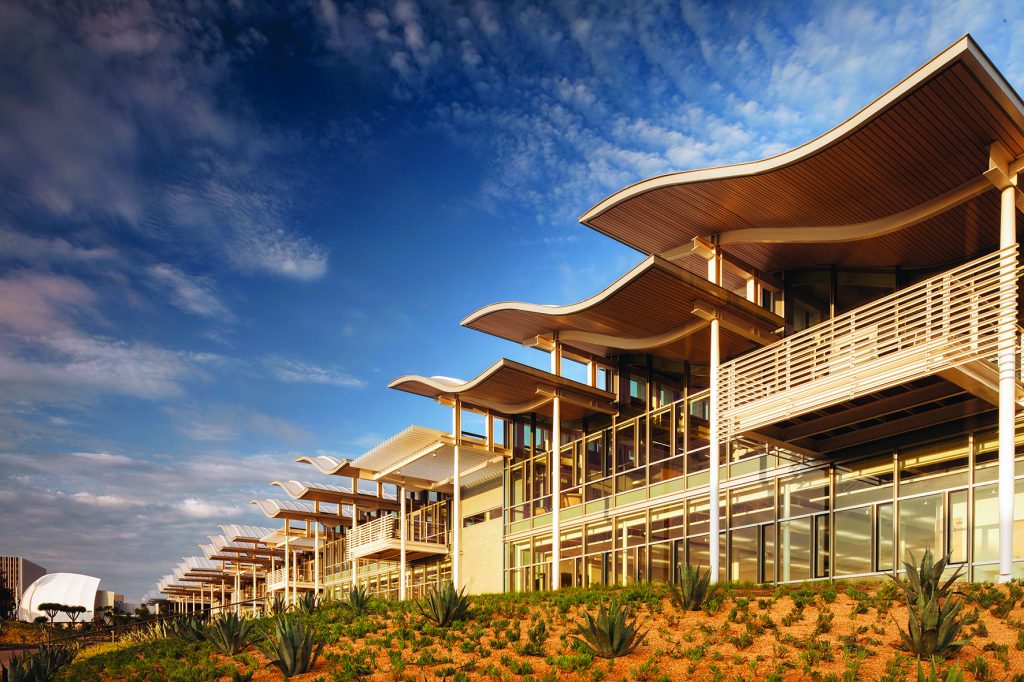 By Alina Orozco
At quick glance, Newport Beach looks like any other affluent cluster of beachside neighborhoods, with height restrictions to maintain coveted ocean views, and gated communities oozing opulence and luxury. A deeper assessment, however, will reveal that this oasis has much more to boast about than high property values and a paradisal climate. Journey through Newport's rich, eclectic history—from the 1920s to now—and see how past has influenced present as the city's architecture transitioned from modern to classic and back again.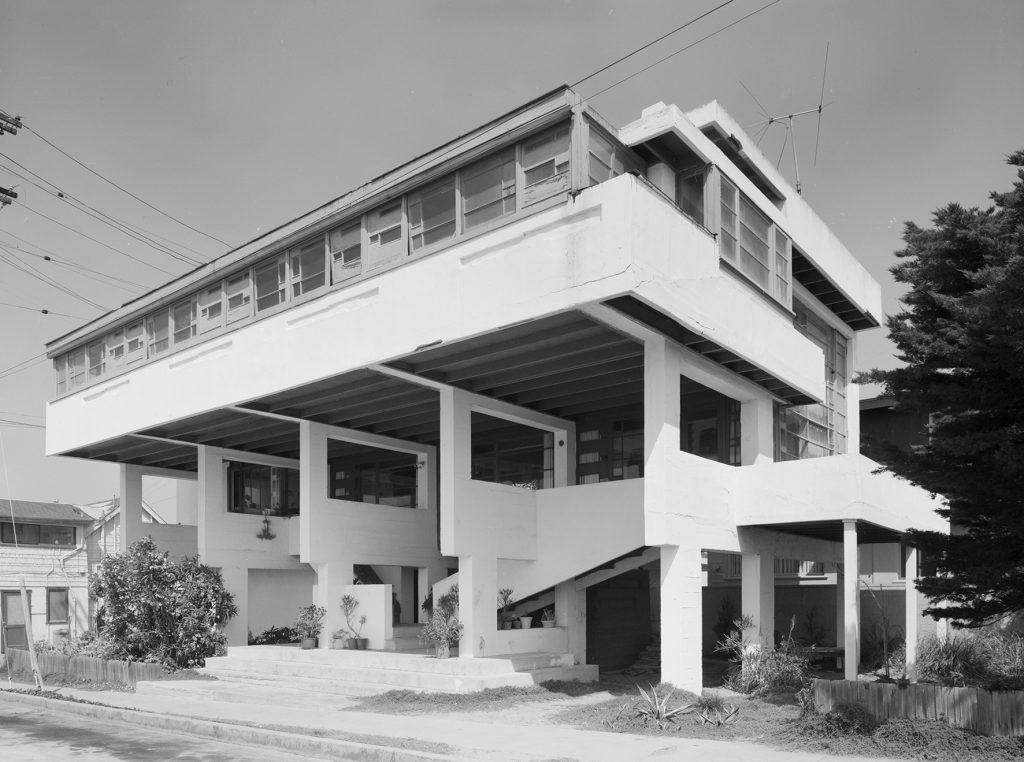 A Look Back
One of the most important works of early modern architecture in Newport still stands today: Located on Balboa Peninsula near the Wedge, the Lovell Beach House was completed in 1926 by architect Rudolf Schindler. The defining feature of this oceanfront landmark is its five concrete frames in the outline of squared-off figure eights. Two stairways pass through the openings of the frames, leading to the raised living quarters, while full-height windows span the east and south sides for optimal views of the water. The experimental shaping not only provided a distinct appearance, but also allowed the architect to base the design off of the space rather than structural needs.
The city's modern movement continued years later with Rudolf's friend and, at times, rumored nemesis, modernist Richard Neutra. Many consider his Mariners Medical Arts center, completed in 1963, an architectural masterpiece. The three-building complex on Westcliff Drive, with its minimalist lines and understated yet elegant presence, has all the markings of a midcentury modern style and is cited by the Orange County chapter of the American Institute of Architects (AIAOC) as one of the county's most significant buildings.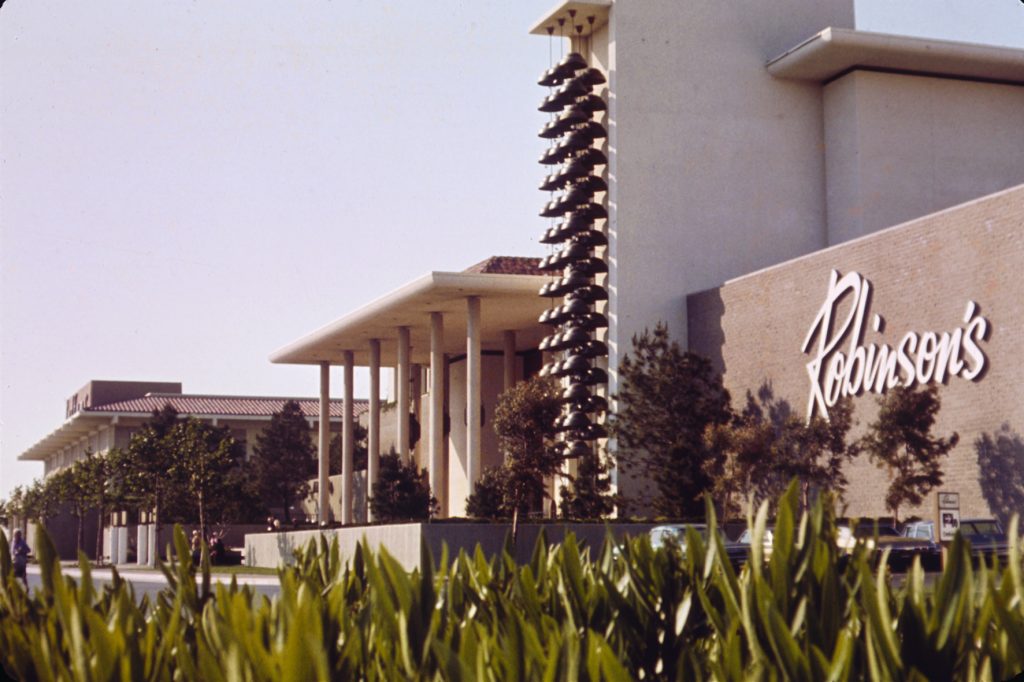 It's fair to say these two architects created structures that are now icons of the new California residential design. "Modern architecture seemed to suit the naturally temperate climate of Newport Beach well, and many other structures were built in that language," explains Anders Lasater, principal at his namesake award-winning architectural studio in Orange County. "… Many Newport Beach neighborhood developers used that language for their homes, including Harbor View Hills in Corona del Mar, Spyglass Hill, Eastbluff and the A. Quincy Jones master-planned gem of Lido Sands along Coast Highway and Superior Street."
The modern era continued in full force with the completion of Fashion Island in 1967. With this reveal of the nation's first coastal outdoor shopping center—developed by The Irvine Co.—the transformation from a sleepy beachside town to an upscale ocean oasis persisted.
Then a Shift
"What triggered the desire for Newport to switch identity from the authentically Californian modern of the midcentury to the Italianate/Mediterranean mash-up of Newport Coast and Crystal Cove is a mystery to me," admits Anders, who is also the director of design for the AIAOC.
In 1989, Fashion Island underwent what is now dubbed "The Renaissance." Jerde Partnership and RTKL Associates led the architectural design that sought to capture the charms of Italian and Spanish classic architecture. Three Mediterranean-inspired paseos that added 70,000 square feet of retail space altered Fashion Island's architectural identity as we know it today. Only the bronze wind chime sculpture, created by mural artist Tom Van Sant for the exterior wall of the now-closed J.W. Robinson's department store, remains as a souvenir of a different time.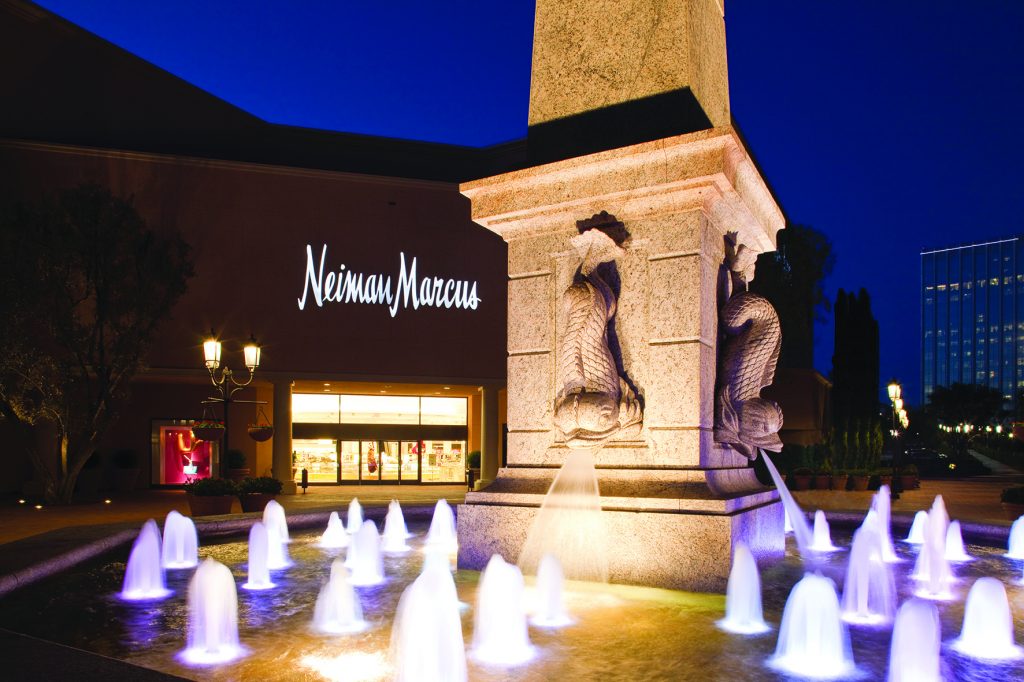 The "Second Renaissance" of Fashion Island in 2009 brought the addition of alfresco dining and four signature fountains, both attributes that now seem like a staple of the center. The hefty $100 million investment aided in the transformation of Fashion Island into a structure more reminiscent of Palladian architecture with ornamental nods to classical temple architecture of the Old World.
"The Irvine Co. has had a significant say in the Italianate style of OC design," explains Jeffrey Gill, executive director at AIAOC. As a whole, the movement that converted California bungalows into palaces and seaside villas remains an enigma. Could The Irvine Co. really have inspired such drastic style transformation?
"Somewhere along the line, architects and designers gave up on a style and architectural language that was truly born on the West Coast in the '20s, and instead started using the style and architectural language rooted in a culture thousands of miles away, and based on building techniques and forms thousands of years old," Anders surmises. "We regressed to the comfort of an Old World style that, while suited to the temperate hills of Tuscany, had little to do with the Californian experience. The whole thing is a riddle to me."
"There is a lot of money in Newport Beach, so architectural style can and will go in every direction. This is especially true in residential construction," confirms Eric Fulsang, president of Fulsang Architecture in Newport Beach. "Beauty is in the eye of the person who writes the checks."
What's Next?
"I think it's been proven that the greatest influence of change, in anything, is the allocation and availability of resources," Anders says. In Southern California, all talks and efforts are currently focused on conserving water and energy, so it's only natural these matters are now prevalent in design and architecture of Newport Beach.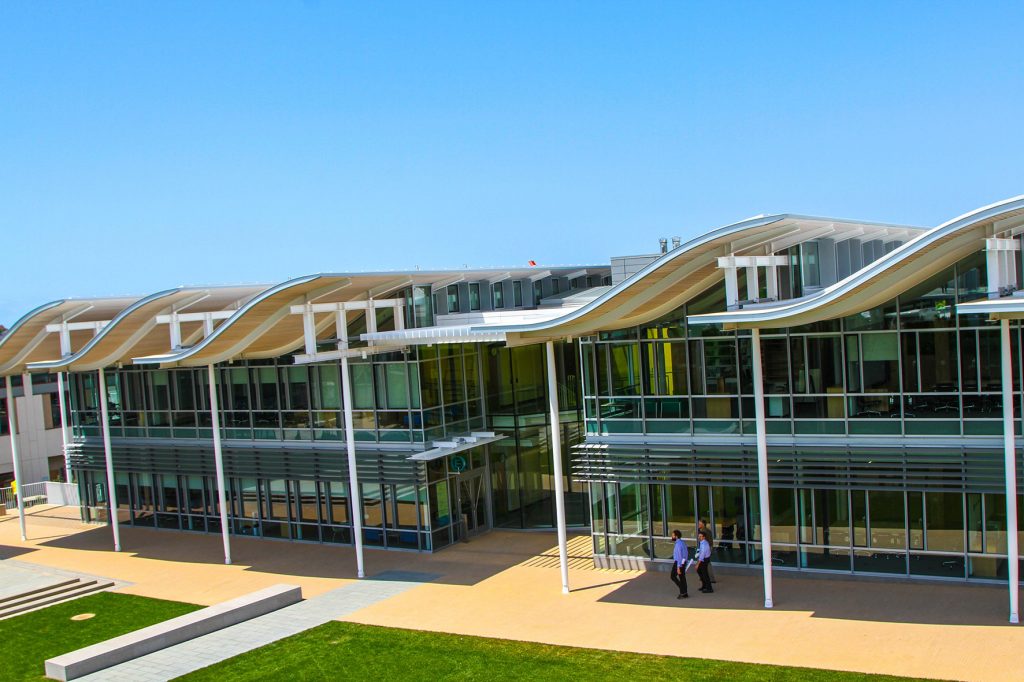 The relatively new Newport Beach Civic Center, completed in 2013, is an energy-efficient, 95,000-square-foot nod to the importance of sustainable design. The dramatic City Hall has a series of entrances that are connected by shaded pathways created to circulate outdoor air and welcome the ocean breeze. Windows are purposely large and allow the building to maximize natural light, while overhangs and shades minimize heat gain and glare. It's a sustainable approach with a purposeful modern twist—a new beginning in understanding the shortcomings of the area.
"We basically live in a desert, which has been transformed into a pariah of green lawns and water-dependent landscape," says Jeffrey, who moved to Newport Beach in 1986. "It's time to realize our mistakes and create cutting-edge, sustainable landscape design. A time when we still had strawberry fields adjacent to the 405 and bison next to MacArthur." Seeing firsthand how a town with only two office towers near the old John Wayne building had blossomed into a hub of architecture, however, Jeffrey also is quick to point out that Orange County has made clever choices when it comes to expansion and change.
But still, our thoughts about architecture and landscape in Newport need to reflect today's reality—a period in which environmental consciousness and awareness of geographical surroundings are essential as we embark on a new era of modern design. This field been explored with the Lovell Beach House, ahead of its time: The arrangement of the living quarters in the iconic 1926 structure were actually crafted to maximize the circulation of fresh air, eliminating the need for air conditioning; meanwhile, the oversized windows showcase the ocean view as much as they provide natural light. It seems that sustainablility has always been at the forefront of California architecture and, if more buildings like the Civic Center begin to emerge on the local horizon, we'll be right back where we started—and that's a good thing.