A neighborhood corner restaurant serves up a cozy atmosphere where locals gather.
By Ashley Breeding | Photos by Jody Tiongco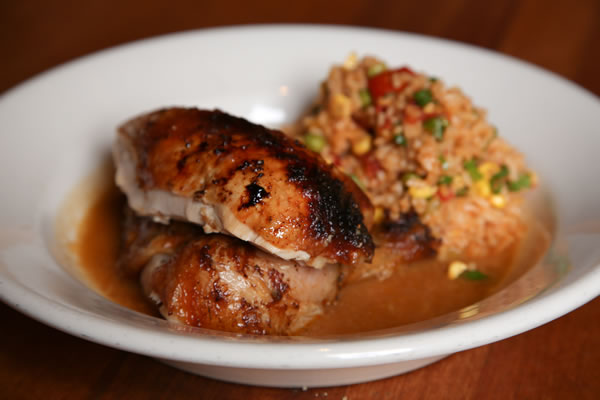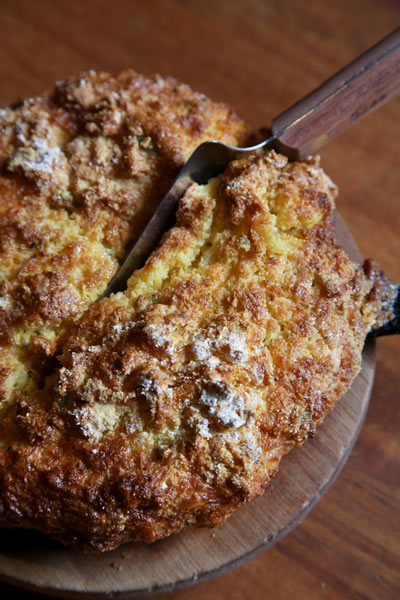 Behind the open-kitchen counter of Bandera restaurant in Corona del Mar, the mouthwatering aroma of roasted chicken and lamb emanates from the wood-fired rotisserie.
"My personal favorite item on the menu is the lamb sandwich," Executive Chef Todd Craig says. "We marinate the lamb overnight in a house-made sauce, slow-cook it on the rotisserie and then cut it into very thin slices before layering it on fresh French bread with arugula and roasted peppers."
Carefully crafted cuisine and "fun" challenges Todd faces in the kitchen on a daily basis are what the chef of 18 years says have kept him loyal to Bandera's kitchen for a decade.
"We're a neighborhood restaurant," says Eric Altfest, Bandera's general manager. "We know the community and base our menu on what our guests want. It sounds cliche, but we pride ourselves on an approachable 'Cheers' atmosphere—where everybody knows your name."
Named after the owner's Texas roots (it's one of the second-largest state's tiniest towns), Bandera reflects the scintillating flavors of the Southwest. In Southern California, catering to the community means adding a side of health-consciousness.
"We use free-range chicken, seasonal produce and everything is made from scratch, in-house," Eric explains. They even have their own bakery.
The interior's warm wood, brick fireplace, worn leather booths and colorful paintings create a cozy cabin feel, nicely complementing the traditional comfort cuisine; the horseshoe-curved bar encourages lively conversation and brings patrons together. An outdoor dining patio, dotted with fire pits, is ideal for staving off the chill of spring and summer evenings.
Although best known for its smoky roasted chicken (with a side of Spanish rice), the restaurant serves up a few other signature dishes. Bandera also bakes a sweet and spicy cornbread laced with cheese and jalapeno peppers, served hot in an iron skillet. "We make about 100 loaves a day," Eric says.
Good either as a starter or entree, the Macho Salad is a mixture of roasted chicken, avocado, chopped dates and goat cheese. Red meat lovers will be in awe of the barbecued, fall-off-the-bone ribs, served with tangy coleslaw as a main course. Vegetarians and vegans will delight in the seasonal vegetable platter, composed of an ever-changing selection of fresh vegetables.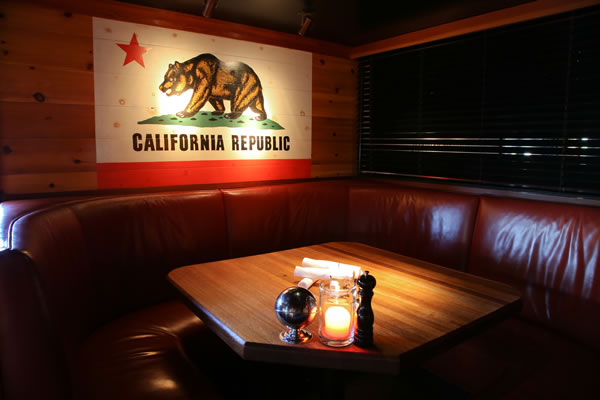 From triple-filtered water to dessert cocktails, Bandera offers a nice selection of beverages to pair with any dish. The hand-selected wine list has stumped the occasional aficionado, who was certain the hard-to-find varietals on the menu were a misprint, Eric says. "We like to serve wines that are really unique and different … predominantly limited-edition California wines that are extremely hard to get," he explains.
We'll cheers to that! NBM