While redecorating a bathroom can be an exciting project, SKD Studios interior designer Anissa Swanzy stresses that it should not be taken lightly—bathroom renovations are a major time and financial investment. According to Anissa, typical remodeling prices range from $10,000 to $25,000, and it often takes four to six weeks for completion.
Choose natural materials to evoke a luxury feel in your spa-style bathroom.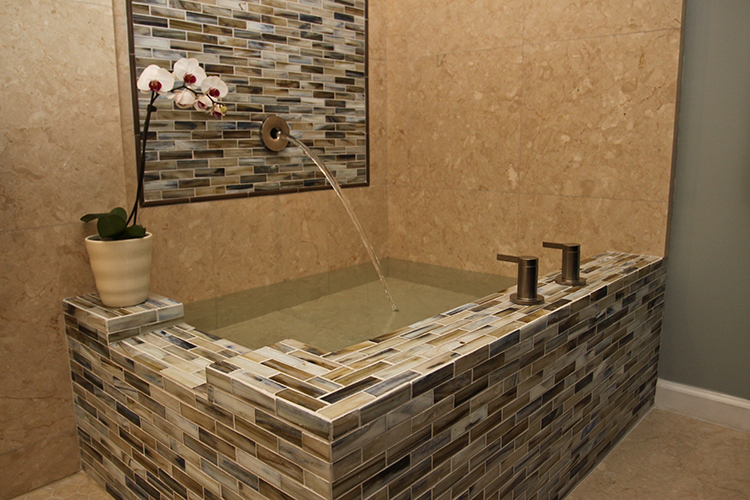 Once you've made the commitment, the next step is choosing appropriate materials. To evoke the environment of a spa, Anissa is partial to using grasscloth on walls for texture, as well as limestone, marble or quartzite for flooring or countertops. She believes these natural materials enhance the timeless features of the space.
"One of the hottest trends we are seeing right now in porcelain is the 'wood-look' tiles," she says. "Some of them are so real you have to feel them to believe it."
Pick your bathroom special features.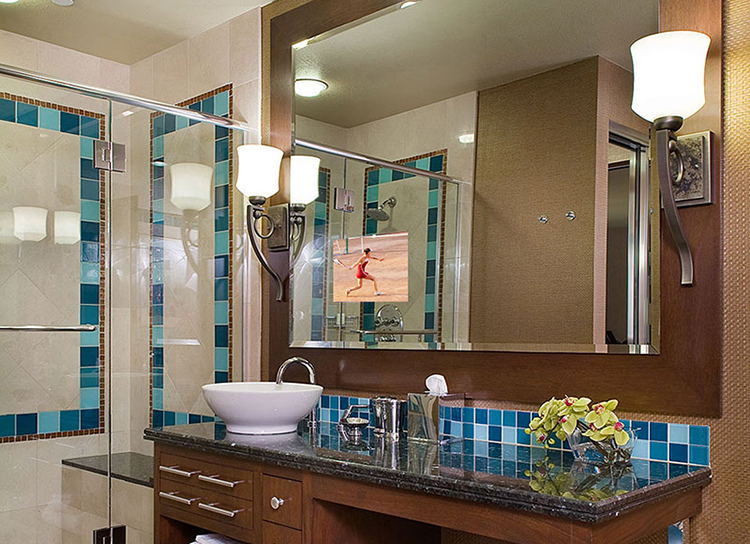 There is a big demand right now for indoor-outdoor showers, as well as fireplace features accompanying master bathrooms, among other luxury amenities.
"Depending on the space, [a TV] can be added to the walls, making it visible from the shower," Anissa adds. "We can do this inside the mirror, making a mirror change to a TV screen at the switch of a button."
Get practical with a shower and tub.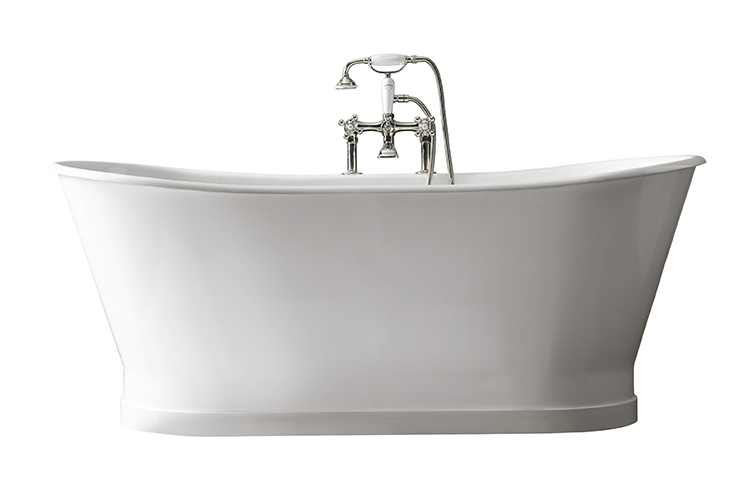 If you have enough space for a tub and a shower in your bathroom, she suggests jumping on the opportunity to include both in the final design. A steam shower is a common spa feature that's becoming increasingly popular at home—just imagine a soothing cloud of heat enveloping your tired muscles at the end of a long day. Don't forget to add extra glass and a steam unit, and position the sprays either on the wall or lined across the ceiling (or a combination of both).
For those who want to forgo the shower, Anissa says freestanding acrylic tubs are a good alternative to the traditional claw-foot tub, as they weigh considerably less.
Light up your space.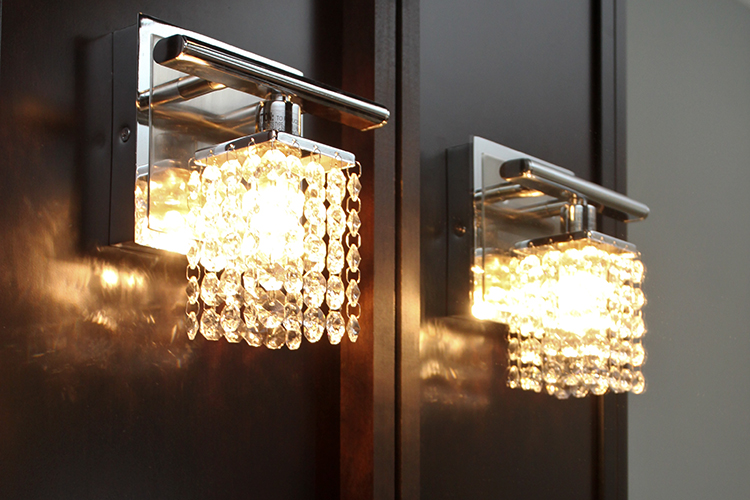 Lighting is also an important factor in bathroom design. Anissa explains that a space should have fixtures hanging from the ceiling or recessed, as well as sconces and toe-kick lighting (small ropes of bulbs installed under the cabinet lip). It's also important to incorporate task illumination in the room, which could include custom-built mirrors with LED lighting for a makeup or shaving space.
Add decorative touches.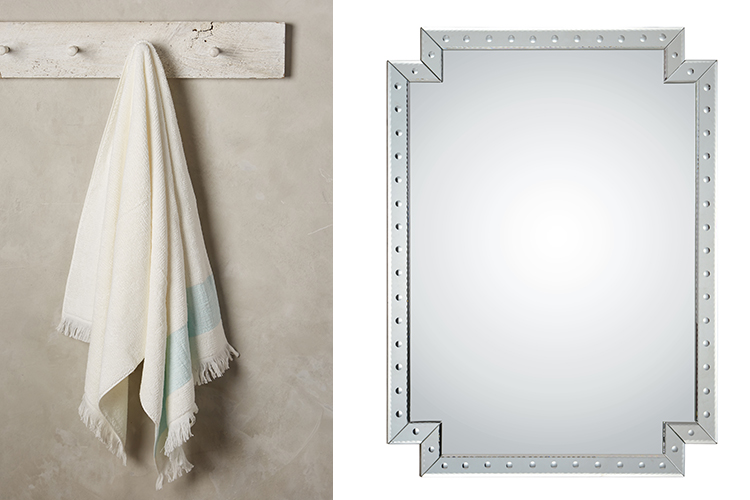 "I love to keep my palette neutral when creating a spa-like space for a client," says Anissa, a Corona del Mar native who helped open SKD Studios' West Coast office in Newport Beach late last year. "Big, white, fluffy towels create an inviting space, … and the use of mirrors reflects light and adds another texture."
Combine the design elements with personal touches—be it fluffy towels, scented soaps and salts, or decorative flowers—and you'll have an elegant space where spa-like relaxation becomes a daily reality.
—Written by Peter A. Balaskas