coastal community
Newport's cutting-edge style brings the hottest designers to our coastal community. – By Allison Hata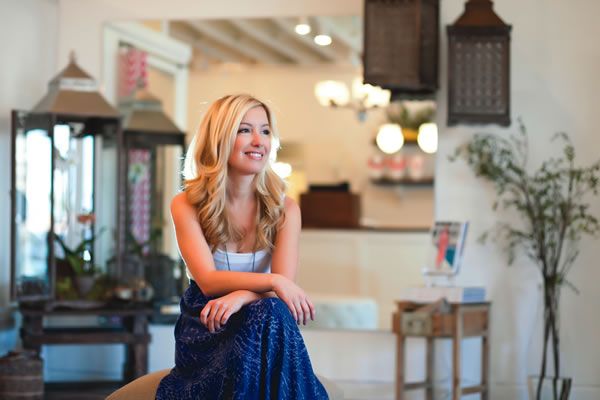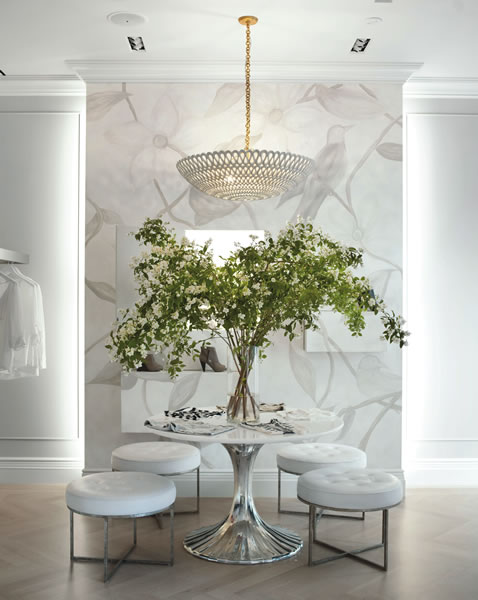 When it comes to fashion, some may imagine that Orange County takes the backseat to its northern neighbor, Los Angeles—home to the iconic Rodeo Drive and celebrity studded boutiques. Locals, however, won't be surprised to find that men and women of all ages enjoy a selection of unique shopping opportunities right in our own backyard—with some great ocean breezes to boot.
Newport Beach's burgeoning shopping scene made its first major strides nearly 50 years ago when South Coast Plaza opened its doors in nearby Costa Mesa in March 1967, followed shortly thereafter by Fashion Island in September. In the years since, the two centers have grown into retail meccas, offering up some of fashion's biggest names.
Although local malls are lauded for their upscale collections of designer stores, even more noteworthy are the shops offering locals and visitors an opportunity to browse the racks for hard-to-find items. Our coastal town is home to a number of stores exclusive to the West Coast or Southern California—meaning that even a drive up to LA won't yield the prized merchandise style-seekers can find at one of Newport's charming boutiques or shopping centers.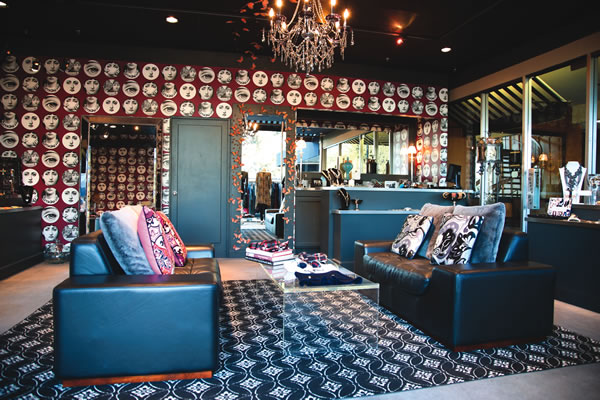 Fashionable Island
Located just a stone's throw from the Pacific Ocean, Fashion Island is a favorite of retailers from a different coast.
"Newport Beach has a sophisticated shopper who is well-traveled and appreciates unique stores and new concepts," says Dan Sheridan, president of Irvine Company Retail Properties, which owns Fashion Island.
In summer 2012, J. Christopher Burch's lifestyle brand C. Wonder debuted at Fashion Island, bringing its whimsical prints and vibrant colors to Newport in this West Coast exclusive store.
"This was a really important market to us," says Amy Shecter, president of C. Wonder. "The [Newport Beach] customer understands aesthetic, color and luxury."
Customization is the key to luxury at C. Wonder, with the store offering monogramming, embroidery and engraving for nearly all of its products. In addition to women's apparel, accessories and home decor, the store also provides a few fun surprises that include personalized products for dogs, pogo sticks and an array of unique tech accessories.
"We don't take ourselves too seriously," Amy adds. (cwonder.com)
On the north end of the center, Vineyard Vines offers nautically inspired styles at its only West Coast location. Launched by its neckties emblazoned with icons of "the good life"—such as fishing and boating—the brand has expanded to offer clothing and accessories for men, women and children.
"The Vineyard Vines brand really lends itself to life on the coast—East or West," says Lindsey Worster, vice president of brand communications. (vineyardvines.com)
The coasts continue to collide at another new Fashion Island shop, Joie. Newport is a natural extension for the Southern California-inspired brand—although its flagship boutique is in New York City and its only other retail space is in Paris.
"It seemed natural that our first West Coast boutique would be by the beach," says Serge Azria, CEO and creative director of Joie. "Orange County serves as the perfect backdrop for the collection, which is constantly inspired by Southern California and its casual yet sophisticated way of life."
Serge adds that for the upcoming year, the brand hopes to bring potential jewelry and accessory collaborations with local designers to its collections of apparel, handbags and shoes. (joie.com)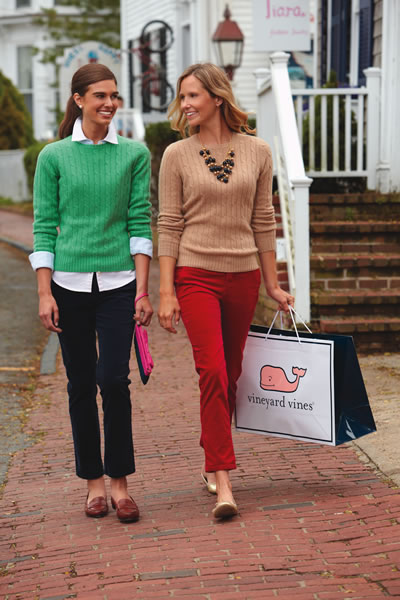 Another company inspired by coast-to-coast travels is Ella Moss, which offers local women and girls an exclusive retail location—the only one of its kind—for feminine and flirty fashion.
"The Newport Beach customer exemplifies the Ella Moss girl. She loves sunny days and the beach and knows how to dress up a T-shirt and dress down a dress," says creative director Pamella Protzel-Scott.
Versatility is at the heart of Ella Moss, with dresses, signature prints, swimwear and more for females of all ages. Those who visit the Fashion Island boutique are treated to an array of merchandise only found in-store.
"I'll create pieces in signature Ella Moss prints or silhouettes that aren't available anywhere else," Pamella says. "Many of our Fashion Island customers are die-hard Ella Moss fans, and we like to give them something extra special." (ellamoss.com)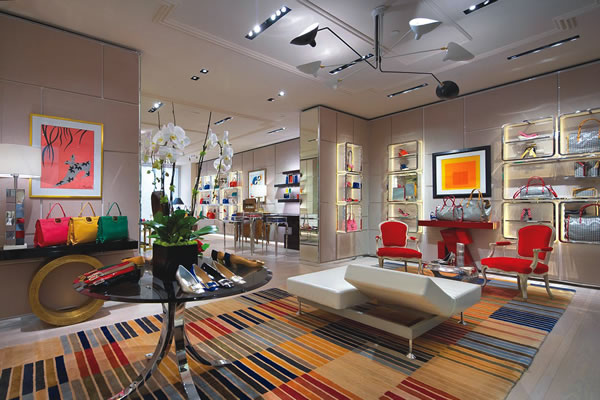 South Coast Sophisticates
Although its address says Costa Mesa, the ever-fashionable South Coast Plaza has a style that screams "Newport." Home to the second-largest Cartier in the U.S., the three-story shopping mall also boasts an expansive collection of stores exclusive to California.
"More than ever, shoppers are incredibly smart and up-to-date on top-tier designers and brands, but they also seek special, hard-to-find items that aren't readily available everywhere," says Debra Gunn Downing, South Coast Plaza's executive director of marketing. "For example, a brand such as Roger Vivier, which opened its first and only West Coast flagship this year at South Coast Plaza, had a tremendous response."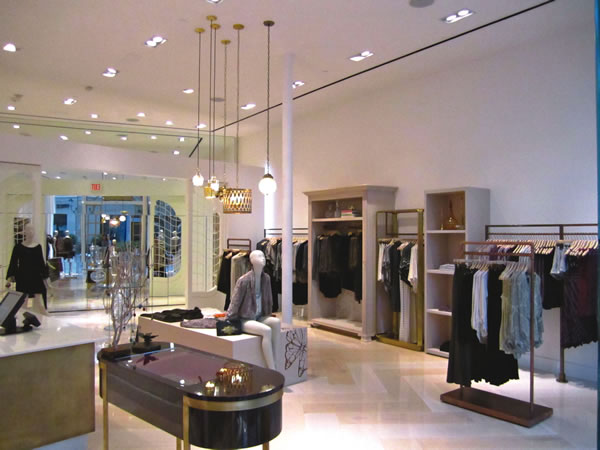 Credited as the inventor of the stiletto, Roger Vivier's legacy lives on at South Coast Plaza. The designer's namesake boutique brought vintage yet modern Parisian flair to OC earlier this year with its signature heels and handbags.
"All of our boutiques around the world are inspired by the interiors of Monsieur Roger Vivier's very own Parisian apartment—[this] new boutique is no exception," says Sabine Brunner, the brand's general manager.
"We had women waiting for days and hours outside the store for the boutique to open," Debra adds. "There was one woman who bought 16 pairs the day Roger Vivier opened. There's that kind of obsessed devotion to a brand we see when it's that exclusive. It's amazing." (rogervivier.com)
Longchamp, another Parisian retailer, came to South Coast Plaza in 2010, with an assortment of lightweight luggage, bags, small leather goods and ready-to-wear items at its only SoCal location.
"Orange County residents understand and appreciate luxury in everything from the bags they carry to the spaces they dine and shop at," says Stephanie Disegni, CEO/president of Longchamp USA. Stephanie adds that in spring 2013, the store will debut the LM Cuir collection in new colors for spring as part of a special made-to-order program. (longchamp.com)
While customers won't find clothes at Assouline, those interested in the art of fashion can visit the store for its selection of designer-inspired books and gifts. Paying homage to fashion's brightest stars, Assouline's popular table-topping titles at its only Southern California location include "Dior, 60th Anniversary" and "Louis Vuitton: 'Icons.' " (assouline.com)
"At South Coast Plaza, we've spent decades cultivating an edited collection of the world's best retailers and brands," Debra says. "Orange County is prime real estate for [these] major brands."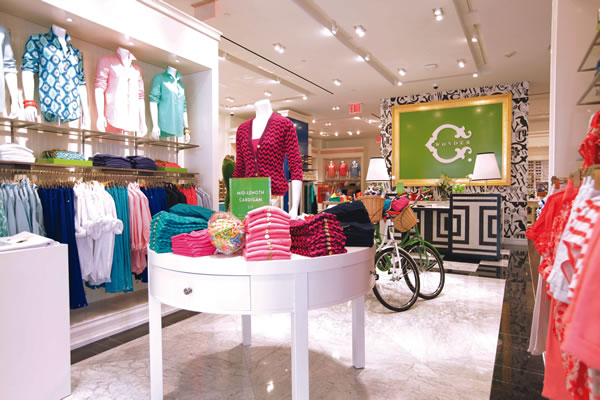 Unique Boutiques
Newport's large retail centers are fashion mainstays, but its charming one-of-a-kind shops make up the heart of the local shopping scene. With a finger on the pulse of OC style, personal shopper Leslie Christen of Leslie Christen Lifestyling knows all the best places around town.
She encourages locals and visitors alike to visit Bardot for its selection of Brigitte Bardot-inspired apparel, jewelry and accessories that you'll have a hard time finding outside of Newport, including custom-made statement piece jewelry from Noble House Designs, vintage dresses from GoldDust Dresses and specialty labels like Jeunesse and Suboo.
"We carry easy, feminine, yet sophisticated pieces from lines like Twelfth Street by Cynthia Vincent, A.L.C. and Haute Hippie that allow you to go from the beach to a night out on the town in style," says owner Dana Harmon. (949-515-2710)
Also on Westcliff Drive, Queen B is Newport's go-to store for the latest in contemporary trends. "At Queen B, think classic with an edge, like a simple black dress with cut-outs on the back or a cashmere sweater with studs," Leslie says. "You'll always make statement and everyone will want to know where you got it." (949-515-0233)
At Westerly in Corona del Mar, women will find fun clothing and accessories from designers not typically found in OC. "Westerly is my go-to gem for great labels, ones you don't see in the department stores," Leslie says. "I also love that they highlight local designers." (949-313-7111)
Also in Corona del Mar is the recently opened Ivivva Athletica—a concept created by fitness retailer Lululemon. Five showrooms across the U.S., including Corona del Mar as the only West Coast location, offer a selection of core items for girls between the ages of 6 and 12. Every week, the Ivivva store converts its space into an instant dance studio, offering customers complimentary classes from local studio instructors.
"The showroom is an opportunity for us to get to know the area and understand what girls are excited and passionate about," says Erin Hochstein, public relations specialist. "We really want to focus on what the community looks like for us." (949-723-0849)
Whether you're seeking haute couture from Fashion Island and South Coast Plaza, or a chic ensemble from a street-side boutique, Newport Beach is the place for a singular shopping experience that rivals anywhere else on the coast. NBM