Hyatt Regency Makeover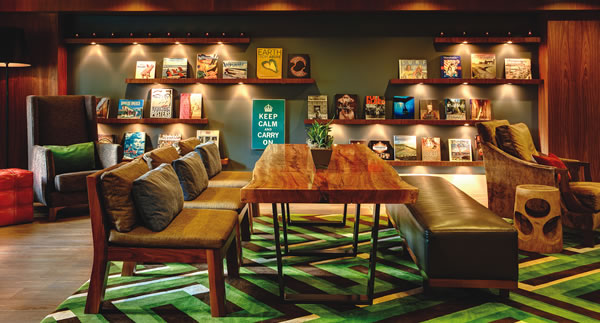 The 407-room Hyatt Regency Newport Beach recently underwent a $15 million renovation just in time for the busy summer season. The hotel, opened in 1962, is a longtime favorite of celebrities and politicians, such as John Wayne, John F. Kennedy and Marilyn Monroe. The renovation began in November 2012, with guest rooms receiving an updated, contemporary look that blends modern lines with beach-inspired art. Guests can now enjoy a coffee or cocktail in a stylish new lobby lounge, which includes indoor and outdoor seating near indoor fireplaces and outdoor fire features. All aspects of the property were touched, including the pools, grounds and restaurants. Through Oct. 1, locals and visitors can also enjoy the updates in conjunction with the Hyatt Regency Newport Beach summer concert series, which will feature musicians such as Chris Isaak, Trombone Shorty & Orleans Avenue, and Keiko Matsui with Hiroshima performing in the outdoor Back Bay Amphitheater at the hotel. See hyattconcerts.com for details and tickets. (949-729-1234; newportbeach.hyatt.com) —L.D.
Nail Trends: Bright Shades and Classic French Manis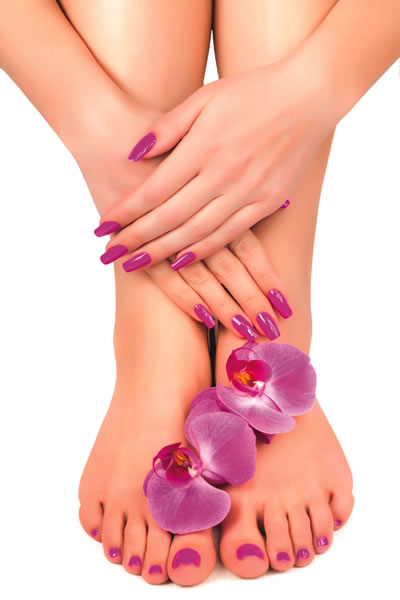 Local nail salons have found some common ground with Mother Nature this season—cold and dreary is out, and vibrant and bright is in. "Sorbet is really hot right now," says Virginia Williams, lead nail technician at Spa Gregorie's in Newport Beach. "They are almost matte but with a shiny finish in pink, blue, green and yellow."
The trend toward bright hues isn't fading any time soon. "Neons are also huge … unpredictable colors [like] bright green and emerald," Virginia adds. French manicures are also timeless and coordinate with any outfit, in soft creams versus pinks. "During the summer, many of our clients enjoy the clean, sophisticated look of French polish," says Robin Dunivin, director of spa at The Resort at Pelican Hill. Both Robin and Virginia note that gel manicures allow several weeks of chip-free nails. Virginia also recommends the growing trend of shellac polish, a simpler alternative to gel yet similar in durability. (949-644-6672; spagregories.com) (800-820-6800; pelicanhill.com/spa)  —J.C.
Leave Your Legacy Behind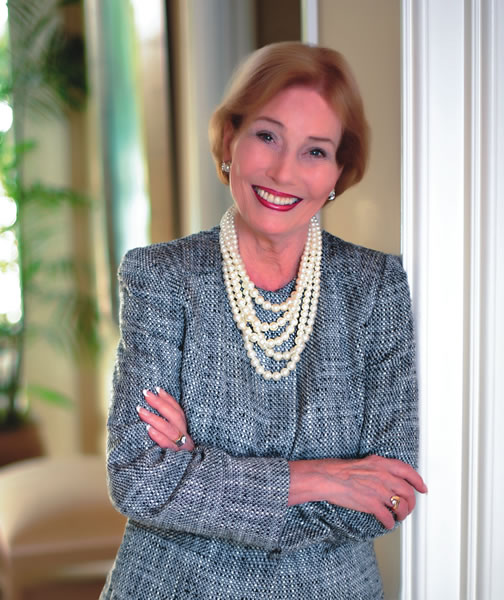 With more than 30 years of experience in wealth management, Corona del Mar resident Victoria Collins aspired to start a company that could help people capture their life values, financial guidance and personal stories as a part of their legacies to their families. Recently, her vision became a reality with Your Legacy Project. "I came to believe that a well-told legacy letter on video, in which individuals can speak candidly to their loved ones, would resonate powerfully," Victoria says. With the expertise of husband and wife production team, Peter and Jane Shafron, Your Legacy Project serves to capture a legacy that is alive and honest—a life-like memoir that can be passed down generations. "It's a personal, visual, long-lasting document that can capture the twinkle in your eye, or the little smile that you always smiled," Victoria says. (949-683-6442; howyourstorywillbetold.com) —K.L.
Balboa Bay Club Turns 65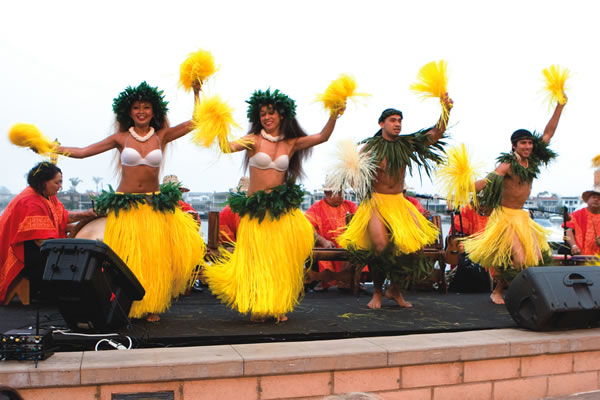 Members and guests of Newport Beach's iconic Balboa Bay Club donned their finest Hawaiian print accessorized with colorful leis to celebrate the club's 65th anniversary June 27. The luau-themed celebration was complete with pool/beachside tropical food and drink, traditional Polynesian dancing, fireworks and—the highlight of the evening—a speech reminiscing all the great times throughout the years by General Manager Dieter Hissin. From the most recent visits by President Obama to the years John Wayne could be found playing chess on the deck, the members of the club celebrated all the memories and history built within the past 50-plus years. The Balboa Bay Club also debuted a new club area complete with updated facilities and amenities, including a new computer lab. (949-645-5000; balboabayresort.com) —K.P. 
Ocean Literacy Center Makes a Splash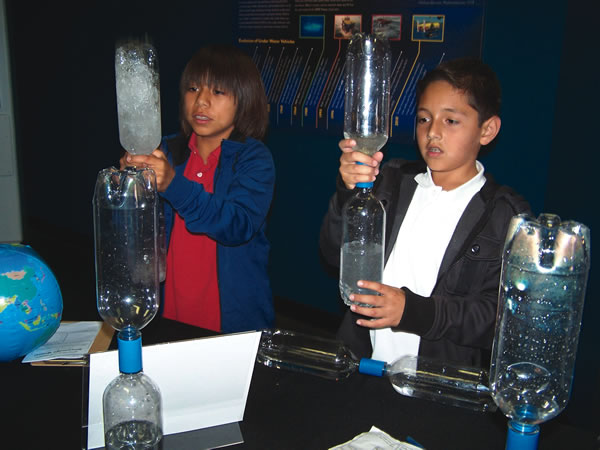 The residents of Newport Beach can now explore the wonders beyond the coast without having to don a wetsuit or goggles. Under the direction of Dr. Wendy Marshall, ExplorOcean's Ocean Literacy Center is a recent addition to the historic Balboa Fun Zone and offers visitors a novel glance into the world below the water's surface. The center is a walk-through exhibit built upon the seven principles of ocean literacy, which explain the relationship between the ocean and other elements of the environment. As visitors progress through the exhibit, they encounter hands-on activities and science experiments to reinforce lessons about the ocean. The Ocean Literacy Center also includes a touch tank, where children are encouraged to explore the mini-habitat with their hands. Just like the sea, ExplorOcean is changing, and another gallery displays the plans for expansion of the center and incorporating new facilities. (949-675-8915; explorocean.org) —L.M.
Newport Palisades Debuts
Newport Palisades, Newport Beach's newest housing community, opened in early June, offering an opportunity to live and breathe the unique, luxury lifestyle of the coastal city. Featuring 33 single-family detached homes, Newport Palisades, located on Orchard Drive, boasts two different floor plans to choose from, which range from 1,695 to 1,814 square feet. Each home (set to start in the mid-to-upper $600,000s) features three bedrooms, 2.5 bathrooms, a two-car garage and veranda or loft. Additionally, these are "smart homes," which mean that with the touch of a button, residents can control the lights, home security, TV, climate and even music in different rooms. Each home in the Newport Palisades Collection has been pre-wired with the Control4 home automation system, so residents can operate all their electronics via an iPad or smartphone. The exclusive location of Newport Palisades also offers residents nearby access to a host of amenities, including the Newport Beach Golf Club, Santa Ana Country Club, John Wayne Airport and Back Bay trails. (newportpalisadescollection.com) —A.T.
Program Supports Children With Down Syndrome
The Down Syndrome Foundation of Orange County, based in Newport Beach, recently launched a new monthly program, Teen Time. Geared toward children with Down syndrome ages 11 and older, the program helps address the lack of resources and services available for children and teens with Down syndrome. "Parents looking for services for tweens and teens reached out to us for ideas and assistance," says Dana Halle, co-founder of the Down Syndrome Foundation of Orange County. "Creating the Teen Time program was one way we could help support students." With a new teen-friendly space, Teen Time offers tweens and teens an opportunity to make new friends (with and without Down syndrome), and work on developing social skills and self-esteem. Dana and her team also coordinate activities such as sending supplies with letters to U.S. troops abroad. (dsfoc.org) —J.C.