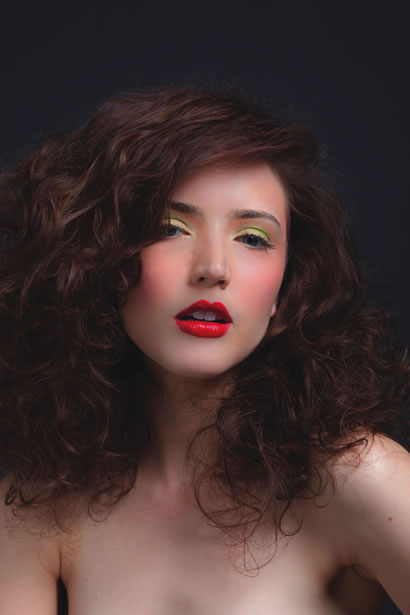 Melt-Proof Makeup
As the early July gloom dissipates into a wave of summer heat, maintaining that morning-fresh face throughout the day becomes a challenge. NBM sits down with professional makeup artist Alexander Peuchot of INGLOT Cosmetics in Fashion Island to brush up on some techniques for flawless summer makeup application.
NBM: How should our makeup routine change for summer?
AP: The transition from spring to summer is actually very simple. Starting with eyes, I always like to warm things up, so I use a soft wash of eye shadow in a color that's as close to the lid as possible, then [a darker] shade in the crease, emphasizing the outer corner to create a winged effect. A highlighted cheekbone and brow bone (using an illuminator) also works beautifully with this look.
NBM: What trends/colors are hot for summer?
AP: The trend is soft eyes with sheer pastel colors and well-defined brows, while the face will have a hint of bronzer with illuminated cheekbones.
NBM: What's the best way to "set" makeup and make it last?
AP: For the face, INGLOT's Makeup Under Base ($19) is perfect to set your makeup. Apply a small amount on cheeks, chin and forehead, and massage into skin. An excellent eye base also allows for easy blending and application, and prevents shadow from creasing.
NBM: What's the secret to looking more youthful?
AP: I always say "less is more." If you have good healthy skin, let that show and only conceal what needs concealing. Keep lips soft and plump-looking with lip gloss. And always wear mascara.
INGLOT features an array of cosmetic colors and combinations, as well as personalized palettes. (Suite 1085, Fashion Island; 949-640-9940)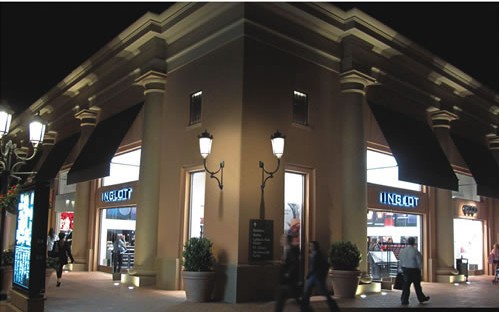 da Vinci's Genius
A new program at Hoag Memorial Hospital Presbyterian in Newport Beach, called GYN Robotics, provides advanced minimally invasive surgery and a speedy recovery to gynecologic patients with varying medical conditions, from ovarian masses to endometriosis. With robotic-assisted surgery, says Marketing Consultant Julie French-O'Connell, one of the hospital's skilled surgeon's completely controls one of four state-of-the-art da Vinci robot instruments from a console near the patient's bed, which results in significantly smaller incisions than traditional surgery, as well as less pain and blood loss, fewer complications, shorter hospital stays and a much faster recovery. Hoag is the only integrated multi-specialty minimally invasive team of its kind in California.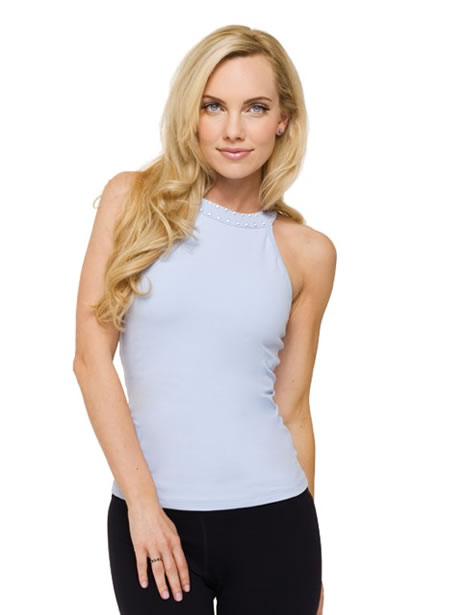 Fashionably Fit
The mother-daughter duo Tamara and Britt Delano are protesting old T-shirts and tattered sweatpants with Delano, a new women's lifestyle activewear boutique in Corona del Mar. After two years of selling their apparel online and in various fitness clubs and boutiques, they opened their first brick-and-mortar store at the end of May. Formerly a controversial puppy store, Tamara and Britt transformed the space into a bright boutique with clean white walls. Collections include everything from traditional sportswear (sports bras, leggings) to pieces like ruffled jackets and cashmere skirts. Delano's philosophy is to provide functionality for active women without sacrificing style.
On June 14, locals joined the line's creators for champagne and shopping to celebrate the boutique's opening. Guests browsed designs like the "Rihanna" (leggings with diamond shape laser cuts) and the "Kate" (a LBD made of a blend of cashmere and sportswear fabric). A portion of the event proceeds benefitted The Dream Guild JDRF OC, which raises funds and awareness for Type 1 Diabetes. (2801 E. Coast Hwy.; 949-673-0007; delanowear.com)
Luxury Estate Goes on Clearance
The estate at 1 Pelican Hill went on blue-light special on April 26 when Toshiaki Ogasawara, chairman and publisher of The Japan Times, Ltd. and USC trustee bid to win it in a bankruptcy court-approved auction for $18.5 million. In addition to the bid, Toshiaki must also pay a 5 percent premium to Auction.com (which held the auction), bringing the total cost to $19.4 million. The estate, formerly known as Villa del Lago, was once priced as high as $87 million and at 12.47 acres, is the largest private estate parcel in Newport Beach.
Still unfinished, the estate includes an eight-bedroom, 17-bathroom, 17,706-square-foot Italianate-style villa, 17-car garage, gardens, private vineyards, private lake with terraced waterfalls, a tennis court, wine cave and horse stable and riding area. Construction to complete the property is estimated to cost over $3 million.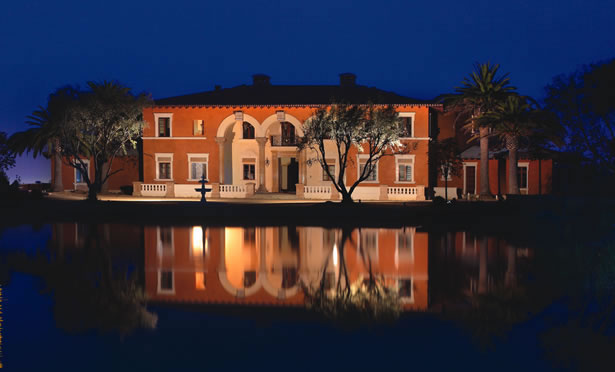 Grand Openings
Joie: With a vintage feel and fresh approach, Joie brings its five mainstay collections to Fashion Island in July, at the brand's first West Coast location.
Inspired by the casual yet sophisticated Southern California lifestyle, Joie uses luxurious fabrics in everything from its signature cargos to dresses and handbags. Reminiscent of a Parisian apartment, the store's classic moldings and herringbone floors reflect the polished personality of Joie. (591 Newport Center Dr.; joie.com)

Tommy Bahama Home
The first-ever Tommy Bahama Home store will open at Fashion Island in August, offering furnishings, upholstery and distinctive home décor. Celebrating relaxed living, the 5,000-square-foot space will feature the latest Tommy Bahama collections. The brand's coastal chic designs are intended to turn your home into a restful retreat. (401 Newport Center Dr.; tommybahama.com)

Roberta Roller Rabbit
Known for colorful, chic clothing, accessories and home furnishings, Roberta Roller Rabbit plans to open its first Orange County boutique at Fashion Island in July. Offering fun apparel for men, women and children, and upholstered furnishings in vivid colors and textures, the fairy tale-inspired shop also sells fabric by the meter for those with a creative flair. (401 Newport Center Dr.; robertarollerrabbit.com)

C. Wonder
Opening its first West Coast location at Fashion Island in August, C. Wonder offers a collection of clothing, accessories and home décor in whimsical prints and vibrant colors.
The boutique, owned by entrepreneur J. Christopher Burch, has fitting rooms with adjustable lighting and music, and themed rooms ranging from glamorous to all-American, whisking guests away on a shopping adventure. (347 Newport Center Dr.; 855-896-6337; cwonder.com)
A Smokin' Good Time
This is what Drew Lambert and Anthony Livano offer at the Beach Cigar Lounge in Newport Beach, of which they recently assumed ownership. "Whether you spend $6 on an Oliva G. or $50 on a Davidoff Millennium Churchill," says Drew, "we promise two things: a good smoke and a good time." Inspired by their passion for cigars and camaraderie among fellow smokers, they stick to a "purist" credo, selling only the basics—great cigars, ranging from well-knowns to hard-to-find "sticks" like Padron, Kristoff and Graycliff, as well as smoking essentials like cutters and cases. There's something for everyone, they say, and neophytes can benefit from the help of David, their "handsome Columbian cigar-smoking expert" who helps keep the beach lounge afloat. (Beach Cigar Lounge, 107 Palm St.; 949-791-8564)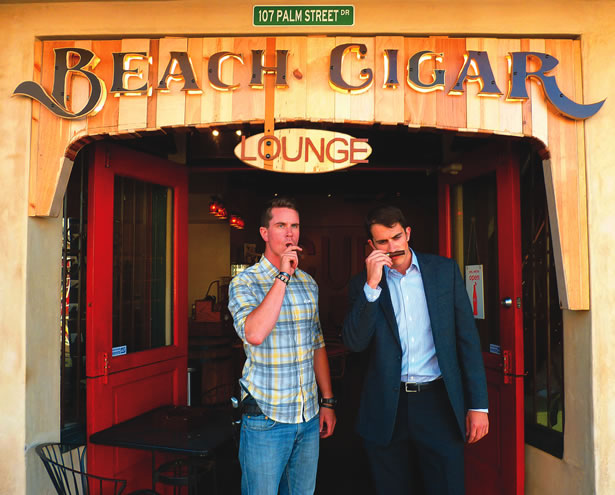 College by the Coast
A striking three-story, glass-sided building will soon be the newest addition to Newport Beach's skyline. Expected to be complete by the end of September, Coastline Community College will be Newport's first full-service college, offering general education, foreign language and paralegal courses starting October.
The school's visual and performing arts programs will also be housed at the Newport campus. A professional dance studio provides space for ballet, tap, jazz or modern dance classes—for fitness or just fun. Meanwhile, budding artists will showcase their talents at the Coastline Art Gallery, formerly located in Huntington Beach and coming to Newport as a site for future art-themed events.
Set on a 3.91-acre site, one of the most prominent features of the eco-friendly building (designed by LPA Inc.) is its rooftop garden, a green space perfect for studying, relaxing, and enjoying the idyllic location. (1515 Monrovia Ave.; 714-546-7600; coastline.edu)
 Happy Trails
Made over just in time for summer, the Buck Gully Reserve trails reopened on May 30, thanks to the City of Newport Beach, State of California and Irvine Ranch Conservancy. Featuring two trails of varying difficulty—Bobcat Trail, 2.27 miles long, and Bridge Trail, 1.05 miles long—the renovations are just part of the city's plan to preserve and protect natural resources in the 300-acre reserve while also providing recreation opportunities. Unofficially created by trail users, "social trails" existed before the renovation, but conservationists and planners say these types of trails can lead to weed invasion and erosion. The new trails closely follow the social trails, but were rerouted in some areas to more sustainable paths and help avoid segmenting habitats. The project also saw the installation of four aluminum bridges, built off-site and put in place by helicopters. Ranging from 35 to 50 feet, the bridges further help prevent ecosystem interference.
Trails are accessible at the intersection of 5th and Poppy Streets. Hikers and cyclists are welcome on the trails seven days a week, from dawn to dusk. Dogs are not permitted. NBM