Wellness You Can Read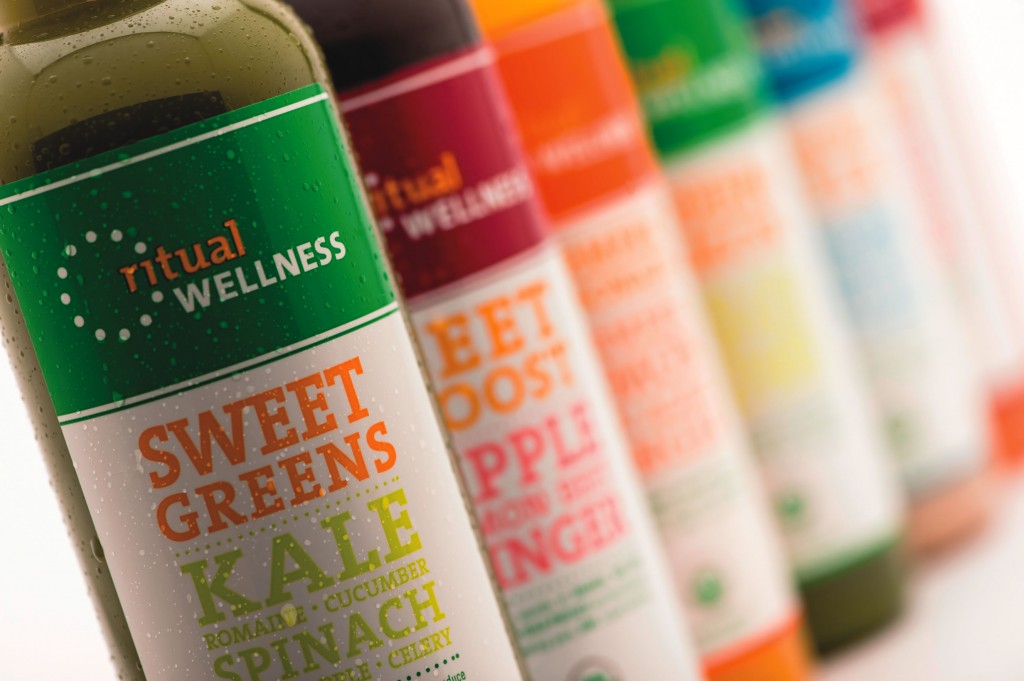 The dynamic twosome behind the organic, cold-pressed juices of Ritual Juicebox and the signature Ritual Wellness Reset Cleanse are sharing their secrets in a new hybrid wellness guide and cookbook. "The Juice Cleanse Reset Diet," by Lori Kenyon Farley and Marra St. Clair, outlines the method behind what some may call madness, but others realize is a healthy and beneficial way to detoxify the body and revamp metabolism. The book details a seven-day, cure-all cleanse broken down into easy-to-follow recipes and tips and tricks to guarantee success. It also provides a guide to natural beauty practices to help transform the body inside and out. The book is available online or locally at Barnes & Noble and Ritual Juicebox locations. (ritualcleanse.com) —K.P.
Steinberg's New Deal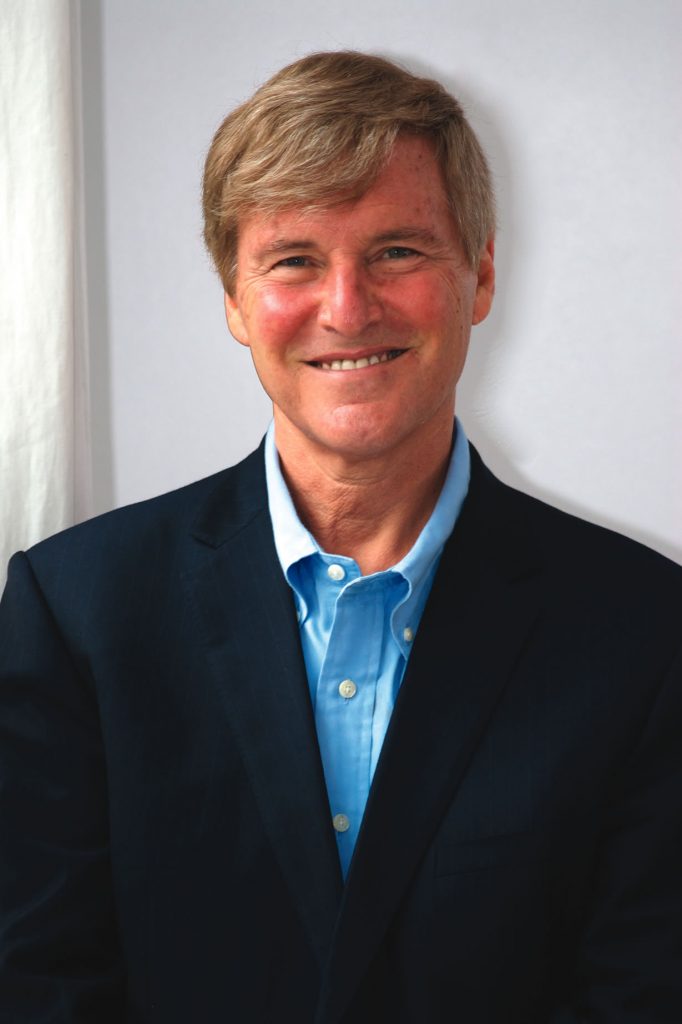 Known in the business/professional sports industry as a "super agent," Newport Beach local Leigh Steinberg is expanding his claim to fame with a new  biographical tale. In his memoir, "The Agent: My 40-Year Career Making Deals and Changing the Game," Leigh discusses what it's like to spend nearly four decades in and out of the sports agent game, starting off at the top at a ripe young age representing multiple high-profile NFL players and then hitting rock bottom and fighting for redemption. But despite the tribulations and the fame—Leigh was the inspiration behind the sport-centric comedy/drama "Jerry Maguire"—Newport Beach remains his home and preferred place of business; his most recent office space overlooks the harbor.
"The Agent" is available locally to purchase at Barnes & Noble or to borrow from the Newport Beach Public Library. (steinbergsports.net) —K.P
A Flowering Occasion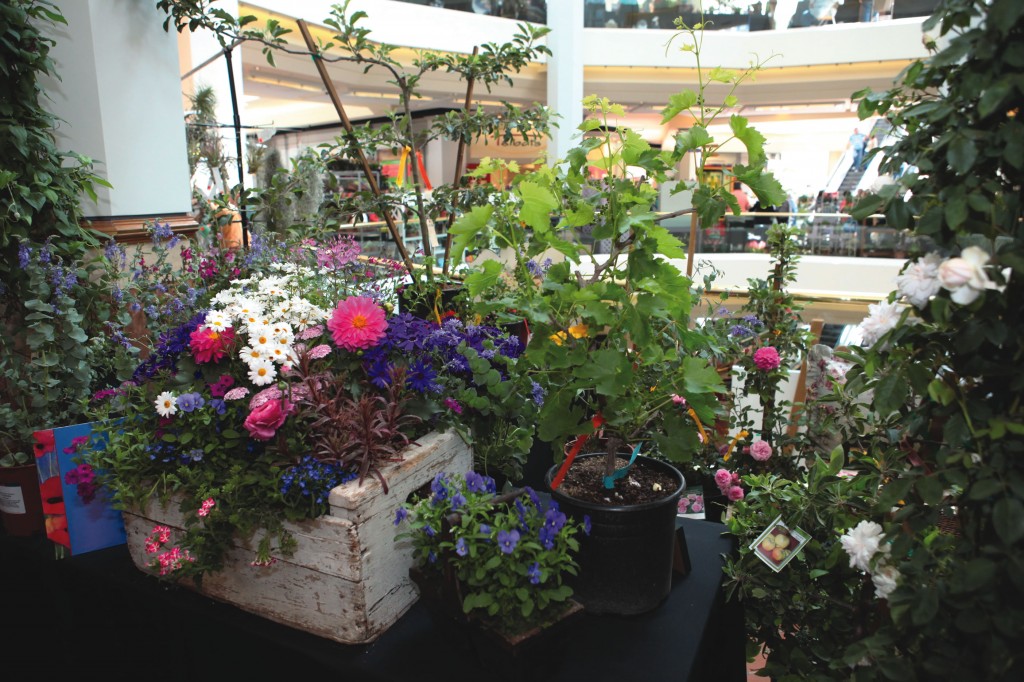 Embrace the beauty of spring flowers and foliage at this year's 25th annual Southern California Spring Garden Show. The four-day event, which runs from April 24-27 at South Coast Plaza's Crate and Barrel/Macy's Home Store wing, features more than 75 vendors selling exotic plants, garden accessories and other items to enhance your gardening skills.
John Gidding, the co-host of HGTV's "Curb Appeal," will kick off the show's speaker series on April 24. Discover his favorite projects with a look at the design process behind each one in his presentation, "Towards a New Landscape, Creating Curb Appeal One Neighborhood at a Time." Other expert-led discussions will reveal gardening secrets, including tips for incorporating exotic greenery, edible flowers, sustainable plants, vegetables and more to any garden.
For additional inspiration, take a walk through a display designed by landscape architects and horticulture students in the garden exhibit. In line with this year's theme, "Celebrating the Gardens of Southern California," the gardens are representative of the region's lifestyle and its temperate climate. The youngest of gardeners can also enjoy the festivities with children's events that include plant projects, crafts, storytellers and exotic animal shows. (714-435-2089; springgardenshow.com) —K.C
Chewing for Immunity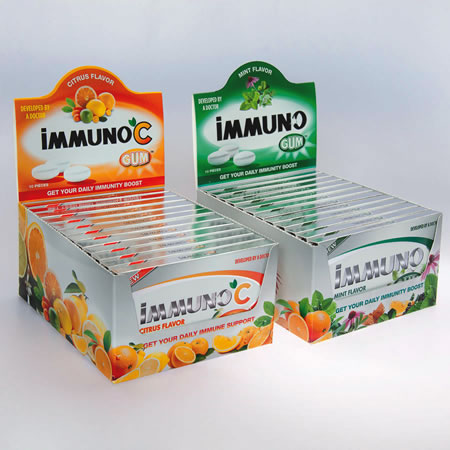 A Newport Beach resident has invented a chewing gum packed with vitamins, minerals and herbs to boost the body's immune system whenever you feel a cold coming on. Dr. Terry O'Neil, an emergency room physician at Community Hospital Long Beach, developed Immuno Gum as a cold-fighting alternative to the tablets and powders that must be mixed with water and taken several times a day.
The gum, which comes in mint, mixed berry, citrus and a bubble gum flavor for kids, hit the shelves at more than 1,000 stores—including Vitamin World,  7-Eleven, health markets, airports and other specialty retail locations—earlier this year, as well as online.
Terry spent two years creating the patent-pending formula, which includes zinc, vitamin C, echinacea, elderberry, Siberian ginseng and astragalus, an herb that's been used in Chinese medicine for centuries to help bring the body back into balance. In gum form, many of these ingredients can be absorbed through the mouth rather than waiting for digestion, as required by tablets and drinks. To help support a healthy immune system, the company recommends chewing two pieces a day to keep the doctor away. (immuno-gum.com) —S.S.
Lido Marina Village: Reimagined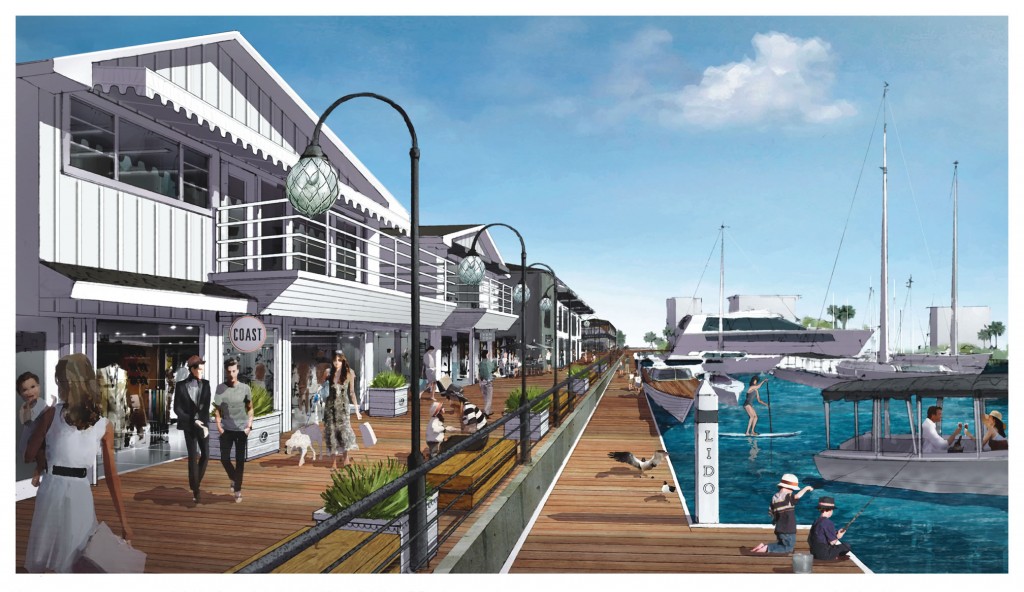 The once bustling Lido Marina Village, developed in 1971 as a charming center for shopping, dining and marina activities, will soon transform back into a lively destination. DJM Capital Partners, the firm behind the successful renovation of Huntington Beach's Bella Terra center, purchased the village in 2012 and began renovations in February of this year. The firm plans to redevelop the center while maintaining the original vision for the area: a pedestrian-friendly space with delicious food, sophisticated shops and exquisite views of the marina. The renovation plans include subtle upgrades to the buildings and storefronts, as well as to the landscaping, decks and walkways to improve the look of the village. DJM hopes to bring in upscale boutiques that are less common in the Newport Beach area, along with charming artisan cafes and restaurants. The first phase of the renovation will include updates to stores, restaurants and boutiques, and is expected to be complete in early 2015. By July 2016, the upgraded marina should be finished, providing the perfect setting for waterfront dining and shopping with stunning views. —B.B.
Timeless threads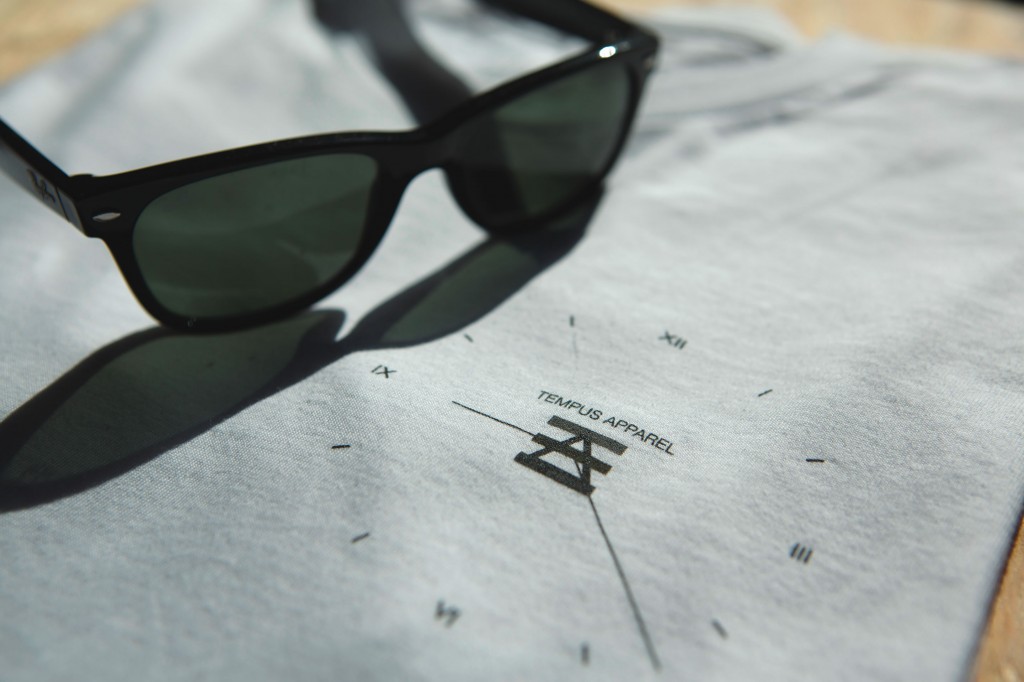 Three Newport Beach natives ahead of their time launched a premium clothing line with an everlasting spirit. Latin for "time," Tempus Apparel was started by Kunal Patel, 18, Darshan Patel, 17, and Krishan Tarsadia, 16. The teens sell T-shirts, long-sleeve shirts and sweatshirts in classic designs. "Our products are really simple and clean, and most designs are black and white," Kunal says. "We're not looking to follow the trends; we want to make something that lasts a lifetime." To honor its slogan, "legacy is timeless," Tempus Apparel also partnered with These Numbers Have Faces, a nonprofit dedicated to empowering students in Africa to become leaders and transform their countries. "The organization coincides with our message because … they also promote a timeless legacy by changing the lives of the people they serve," Kunal explains. "Our ultimate goal is to create … a legacy that is forever." (tempusapparel.com) —K.C
The Retail Report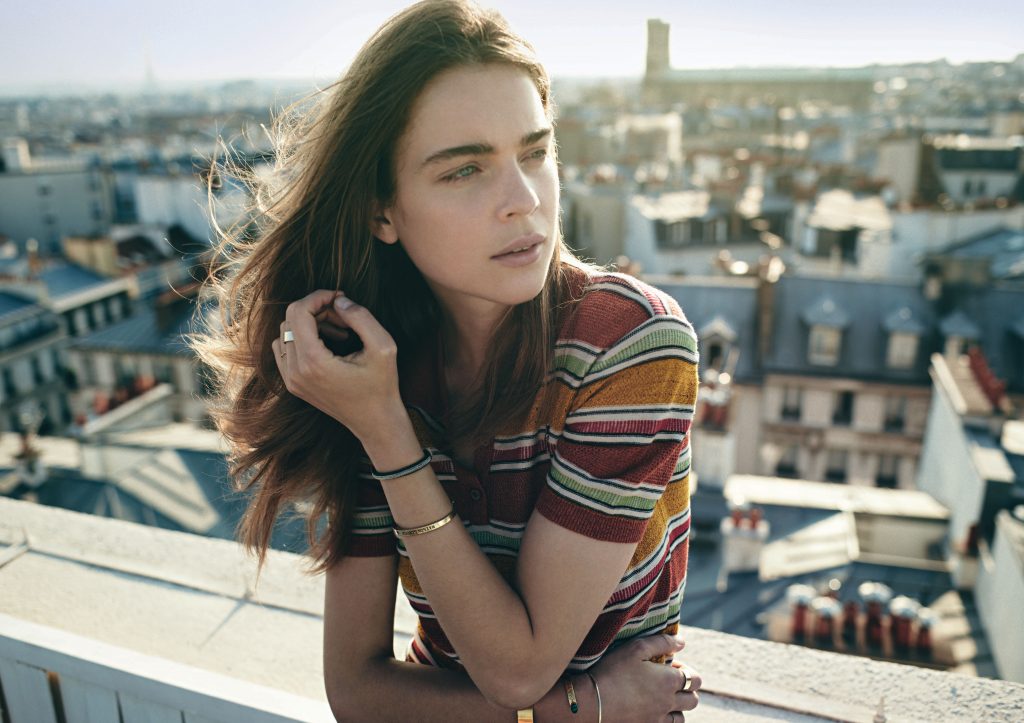 2XU
Developed by athletes for athletes, Australian brand 2XU offers some of the highest-quality compression athletic apparel available on the market today. The makers of the performance gear tout the benefits of compression workout clothing, which range from improved circulation to shortened recovery time, in addition to less muscle soreness. The new location is opening in Fashion Island before summer, giving fans a chance to get their bikini bods in shape before beach season. (2xu.com)
Letarte
Letarte's chic, bohemian vibe has made the brand's beachwear and cover-ups a hit the world over, especially in its native Hawaiian island of Maui. Now, the high-end swimsuit company is bringing its collection of sophisticated bikinis and resort wear to Fashion Island this spring. The designs, which have appeared on the cover of the swimsuit edition of Sports Illustrated on two separate occasions, are known for their intricate details and trademark prints. (letarteswimwear.com)
Scotch & Soda
The Dutch-born Scotch & Soda is expanding its brand in the U.S. and opening the first Orange County location this May in South Coast Plaza. Drawing inspiration from vintage trends and adapting them to fit modern style, the brand is known for its collection of bold prints, distressed denim, graphic shirts and blazers for men, women and children. (scotch-soda.com)
Skye Montgomery
Unfortunately, all good things must come to an end. In late February, the Skye Montgomery boutique in Corona del Mar sadly closed up shop. Fans of the separate shoe salon that was housed within the store, however, can still  find owner Rebecca Austin and her collection of fancy footwear at Sasha's in Laguna Beach, where she's helped outfit OC's stylish women in the latest styles for several years.
Uniqlo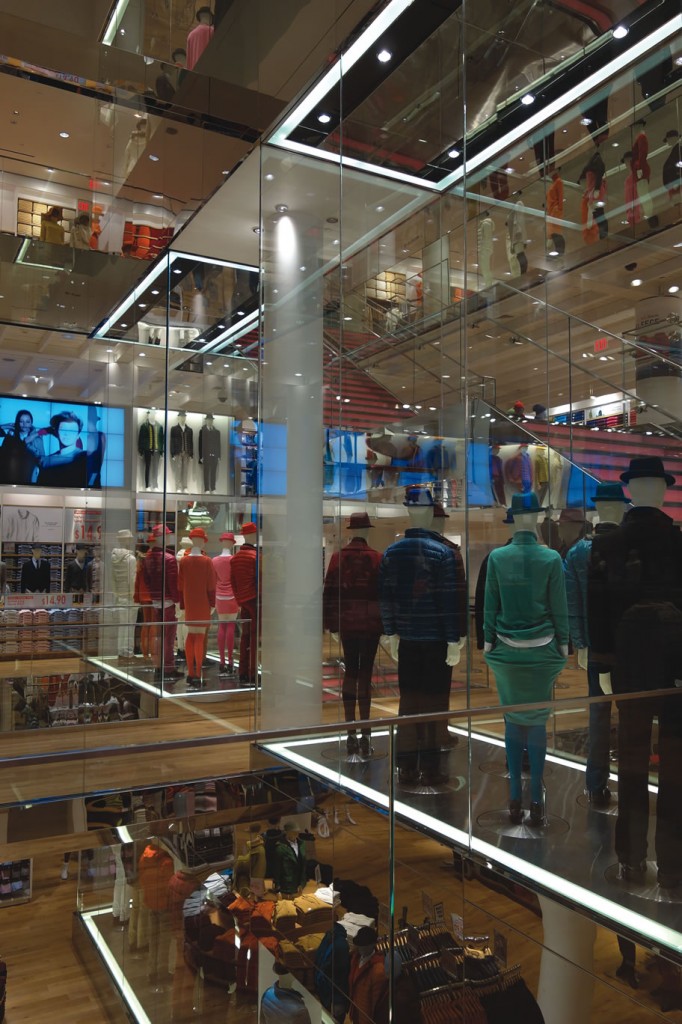 Japanese clothing company Uniqlo has created popular clothing for the masses since its first store opened in Hiroshima in 1984. This fall, the brand will expand its reach in the U.S., opening its first Southern California location in South Coast Plaza. The new boutique will join 17 other locations in North America, including several in Northern California. Carrying a wide variety of basic pieces, including button-ups, parkas and jeans, Uniqlo's collection stays true to the brand's original mission: to create clothing for all at affordable prices. (uniqlo.com) —B.B.
Runners to Their Marks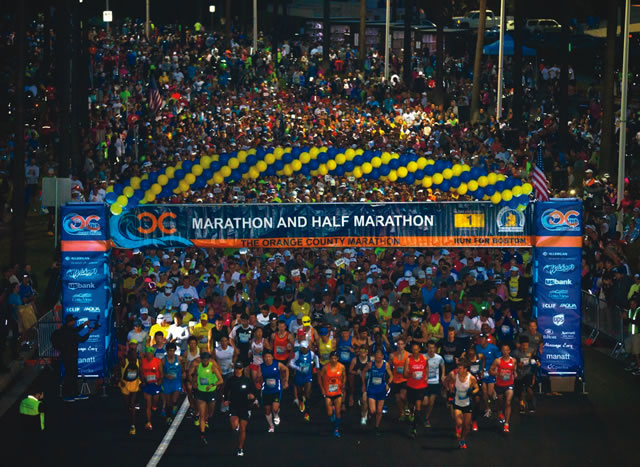 There's nothing quite like experiencing your hometown from a new perspective, so strap on some running shoes—the OC Marathon is racing into town, and it will be gone before you know it.
On Sunday, May 4, from 5 a.m. to 3 p.m., runners of all ages and abilities will traverse the challenging marathon (26.2 miles), half marathon (13.1 miles) and Wahoo's OC 5K (3.2 miles) courses vying for personal record finishes and the coveted wave-inspired finisher's medal. The full and half marathon races begin on Newport Center Drive at Fashion Island and travel down the scenic Bayside Drive, leading to a challenging battle up Dover Drive through Costa Mesa and eventually finishing at the OC Fair & Event Center.
In honor of the 10th anniversary, this year will feature an especially lively post-race gathering with live music, food from Wahoo's Fish Taco and interactive vendor booths to peruse. (949-222-3327; ocmarathon.com) —K.P.
Park Central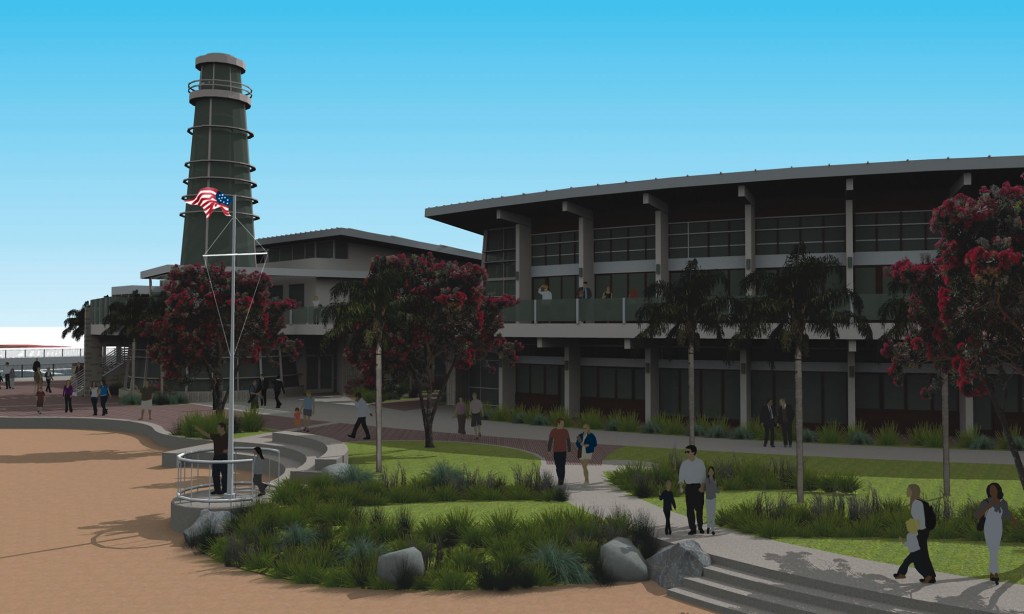 Newport is about to get even greener with several new parks in the works. Crews broke ground this winter on the long-planned Marina and Sunset Ridge parks, adding to the city's existing 64 parks. Marina Park, which spans 10.5 acres at the end of 19th Street, will include a cafe, community center and sailing center by completion. Part of the peninsula is being dredged for a full-service marina—the state's first in about two decades—with 23 slips for visitors arriving by boat, says Public Works Director Dave Webb. A fitness circuit, nautical-themed playground and restrooms will also be added by spring 2016. Additionally, the Girl Scouts of Orange County plans to build a new center in the park, replacing the existing Girl Scout House on West Balboa Boulevard. The center, opening by May 2016, will offer science and leadership development activities, sailing and kayaking.
Meanwhile, grading has started for Sunset Ridge Park on 13.5 acres at West Coast Highway and Superior Avenue. The space will feature a baseball field overlaid with two soccer fields, a playground, butterfly garden and restrooms by next winter. Corona del Mar will also gain a pocket park next to Hobie Surf Shop's ever-changing mural at East Coast Highway and Jasmine Avenue this summer. Looking ahead, cyclist amenities are envisioned for Back Bay View Park, and city planners are eyeing a construction staging area to become Lower Castaways Park. With so many parks, the only problem will be choosing which one to visit. —S.S.
The Newport Beach Junior Lifeguard program, teaching ocean safety and lifeguard skills to kids ages 9 to 15 since 1984, celebrates its 30th anniversary this year.