California's wine country is dotted with drinking and dining options—the variances are yours to discover.
By Kirsti Correa and Linda Domingo

In a state as vast as California, each locale has its own cachet that separates it from a neighboring city. Oftentimes, the only similarity is a shared freeway or area code, which makes for diverse explorations throughout the Golden State, even for California natives. This summer, there's one location in particular that's awaiting discovery: wine country.
About 400 miles separates Newport from the northern viticultural region, but the experience is worth the journey. The most challenging part of the trip is determining whether your itinerary will take you to Napa Valley or Sonoma—there's much to love about both valleys that are a mere 15 miles apart and, from an outsider's perspective, the two places are seemingly identical.
Much like the wine they produce, however, Napa Valley and Sonoma each come with their own traits that make them unique. When it comes to the ambience, Napa is a sophisticate, while Sonoma is more of a free spirit. And in terms of the actual wine, Napa Valley is faithful to a small sampling of varietals while Sonoma explores several types of grapes. To make the decision a little easier, we've uncorked the top destinations in each county, including notable places to drink, dine and explore.
Napa Exploration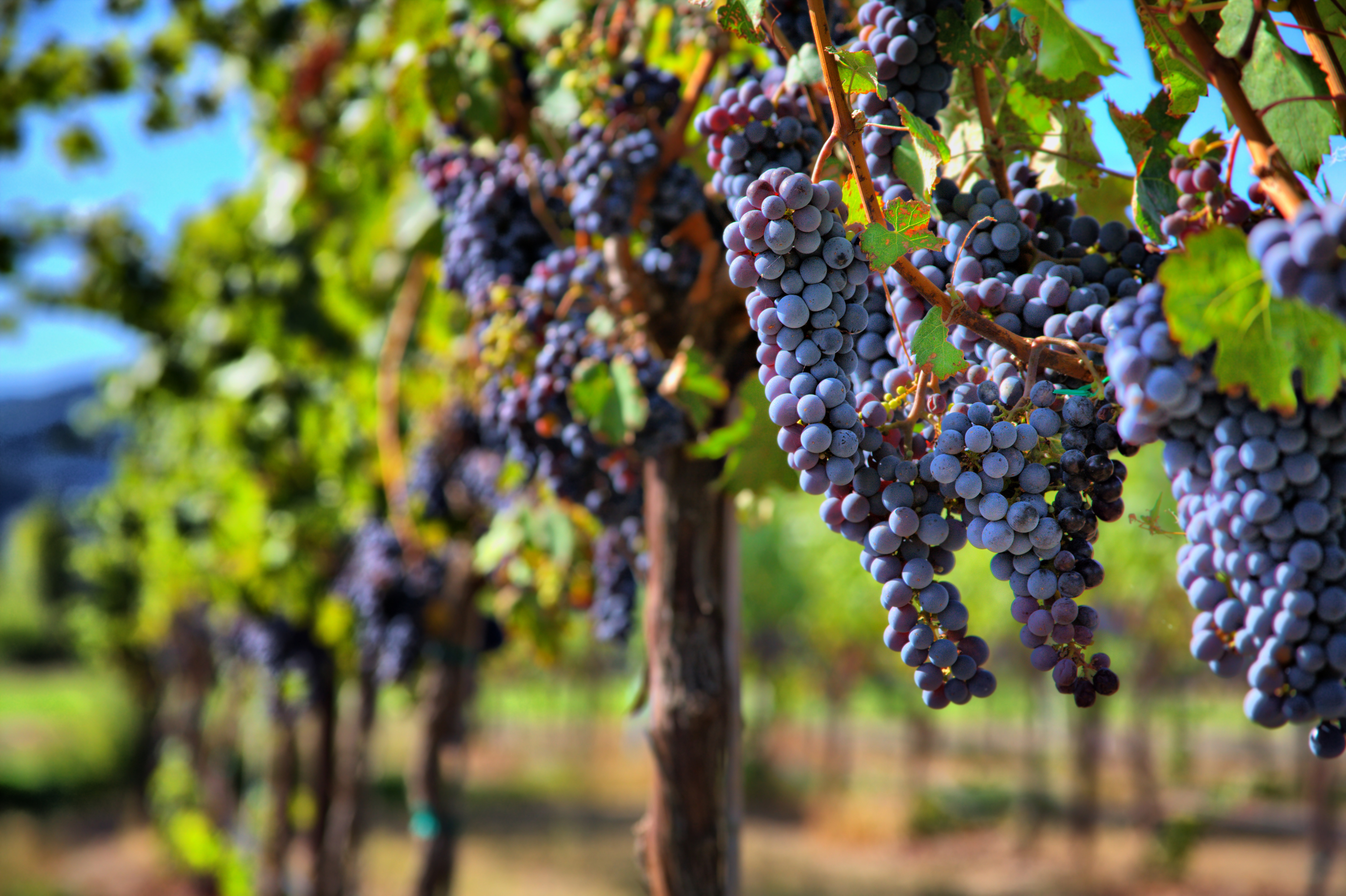 The region's acclaimed wineries, restaurants and happenings appeal to travelers with refined tastes.
Napa Valley boasts several hundred wineries and vineyards that encompass more than 40,000 acres; of the handful of towns in the region, one can fulfill enotourism urges with a weekend stay in Yountville, a bountiful 1.5-square mile strip of Napa Valley. Named after George C. Yount, the man responsible for establishing the first vineyard in the region, Yountville wines and dines its visitors with a host of high-end tasting rooms and restaurants. Wine Chardonnay, merlot and cabernet sauvignon are the dominant varietals produced in Napa Valley. At Keever Vineyards, a family-owned winery that opened in 2006, the focus is on the latter. Owners Bill and Olga Keever have dedicated six acres of their hillside vineyards to the stunning red, and are involved in the entire process along with winemaker Celia Welch, who was named Winemaker of the Year in 2008 by Food and Wine magazine. Their gentle efforts are evident in a just-swirled glass of the 2011 vintage—a sip proves graceful from start to finish, evoking floral and fruity notes for a flavorful taste of the wine Napa produces best.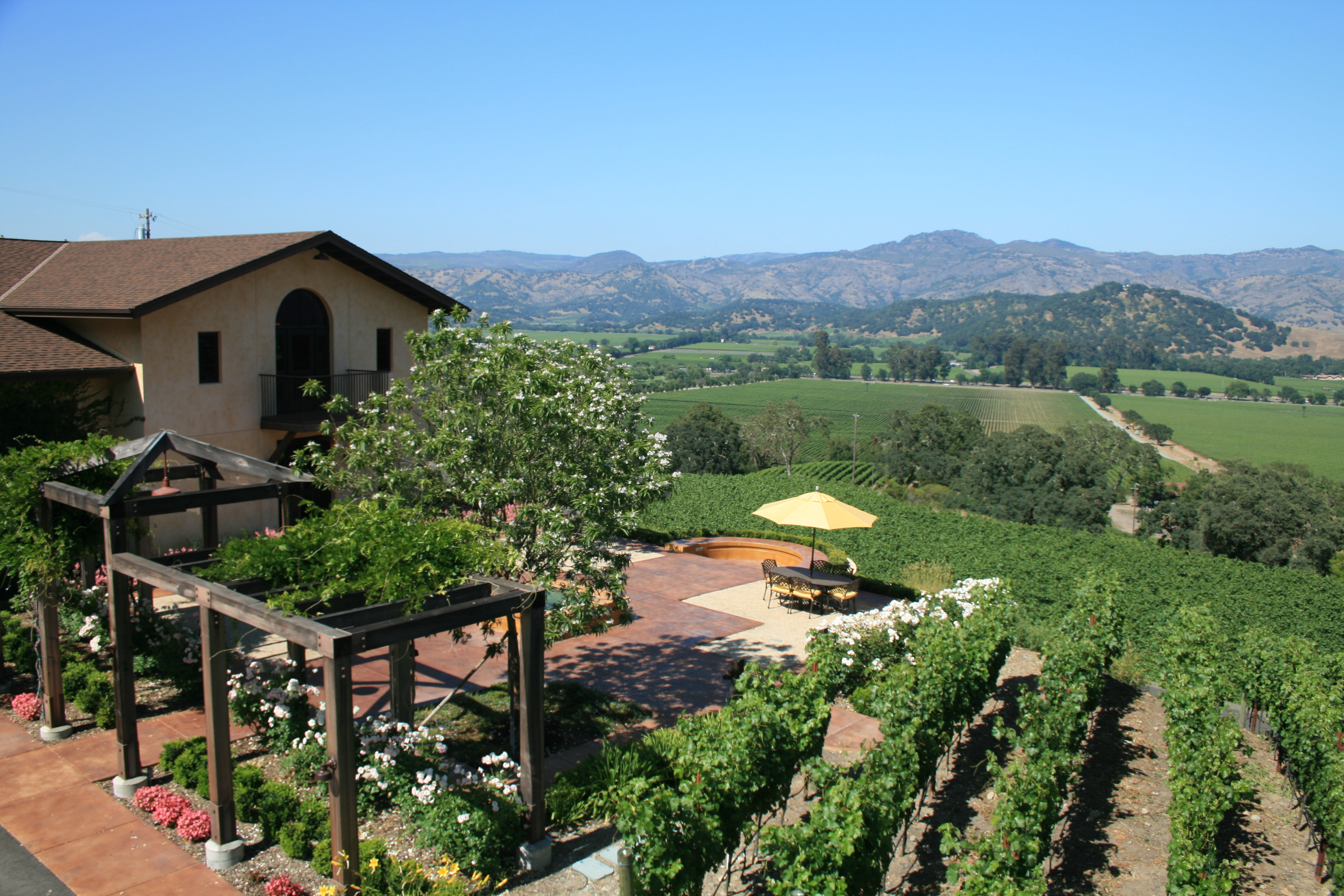 Another family to capture the elegance of red wine grapes is the Lede family. In 2002, Cliff Lede acquired 60 acres in the Stags Leap District, one of the top terroirs for cabernet sauvignon. Perhaps the most interesting facet of Cliff Lede Vineyards is the addition of art and music: Vineyards are named after classic rock songs; the winemaking room features a framed "White Album" by The Beatles; sculptures by contemporary artists are part of the winery's permanent collection; and the tasting room is dubbed "Backstage" as a nod to Cliff's love of rock 'n' roll.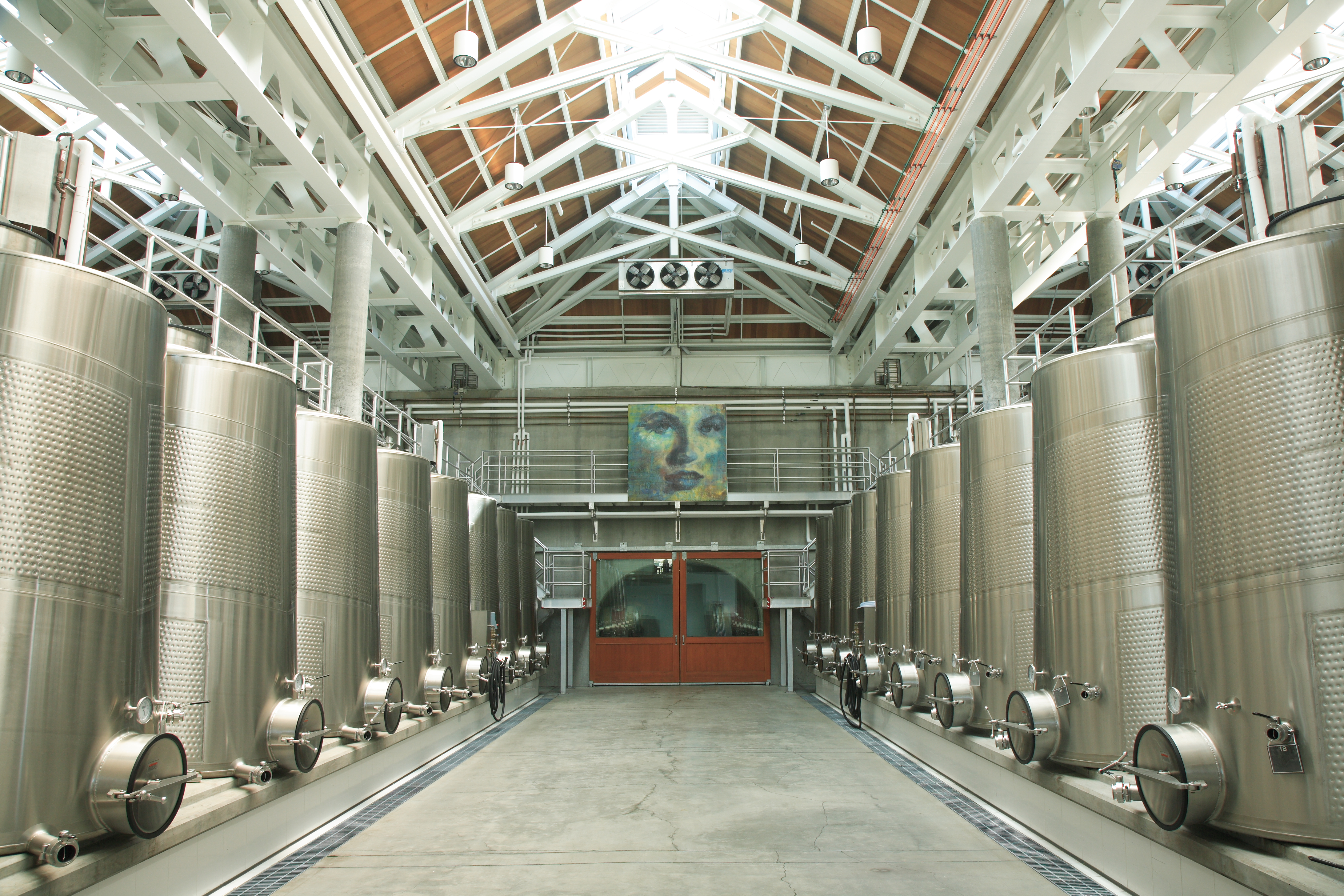 Dine
The culinary landscape of Yountville is a star in its own right. In fact, in the span of one mile there are two culinary destinations that offer one-of-a-kind dining worthy of Michelin status.
For one, Domaine Chandon is the only winery with a fine dining restaurant in Napa Valley. At Étoile restaurant, the chefs and winemakers work closely to create wine-inspired cuisine that rotates seasonally.
The other exclusive establishment is located down the road with a waiting list that's normally around three months. Recognized chef Thomas Keller opened The French Laundry with two nine-course dinner options—a chef's tasting menu and a tasting of vegetables—that have earned world renown.
Those who seek a simpler experience should head to Lucy Restaurant & Bar at the Bardessono, a LEED Platinum-certified boutique hotel. The fare embodies the property's eco-spirit as well as the region's appreciation for soil with a focus on garden-centric meals. Be sure to order a bottle of Jessup Cellars' Table for Four blend, which complements Executive Chef Victor Scargle's seasonal menu.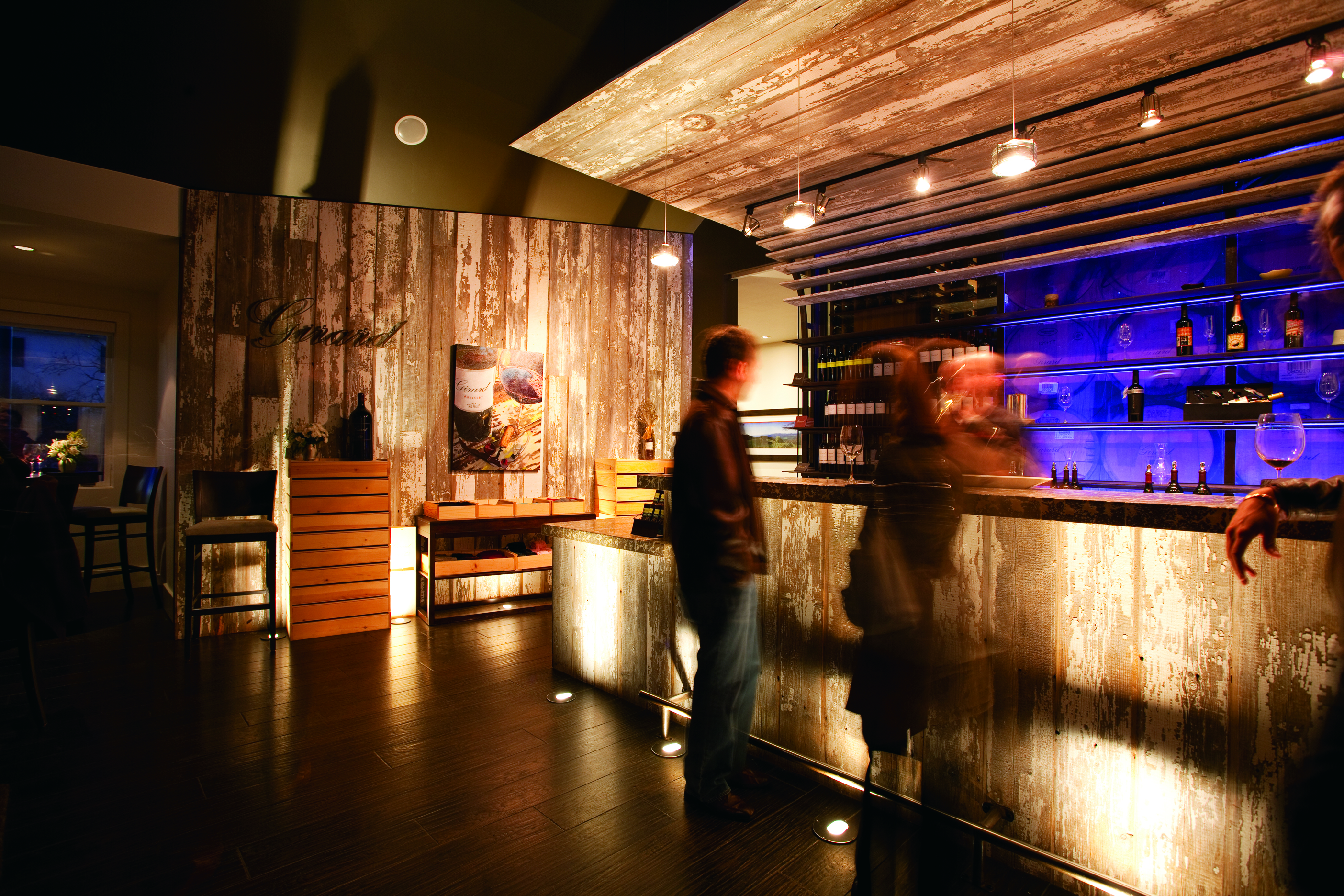 Or, for a lesson on food and wine pairings, opt instead for a visit to Girard winery, where wine tasting is transformed into a dining experience. A reservation for a private tasting in the Club Room comes standard with four small courses paired with five wines.
Play
Wine isn't the only aspect of Napa that draws tourists. Located in the center of town, V Marketplace is a shopping icon in Napa Valley with boutiques, art galleries and gift shops attracting half a million visitors annually.
Kollar Chocolates is one of the must-see destinations in the center. Here, chocolatier Chris Kollar handcrafts edible works of art, often inviting patrons to claim they're "too pretty to eat." The rich confections come in interesting flavors like fennel pollen, sunflower seed praline and Espelette chili. On the third Thursdays of the month this summer, Kollar hosts a happy hour event for guests to enjoy a sampling of the truffles.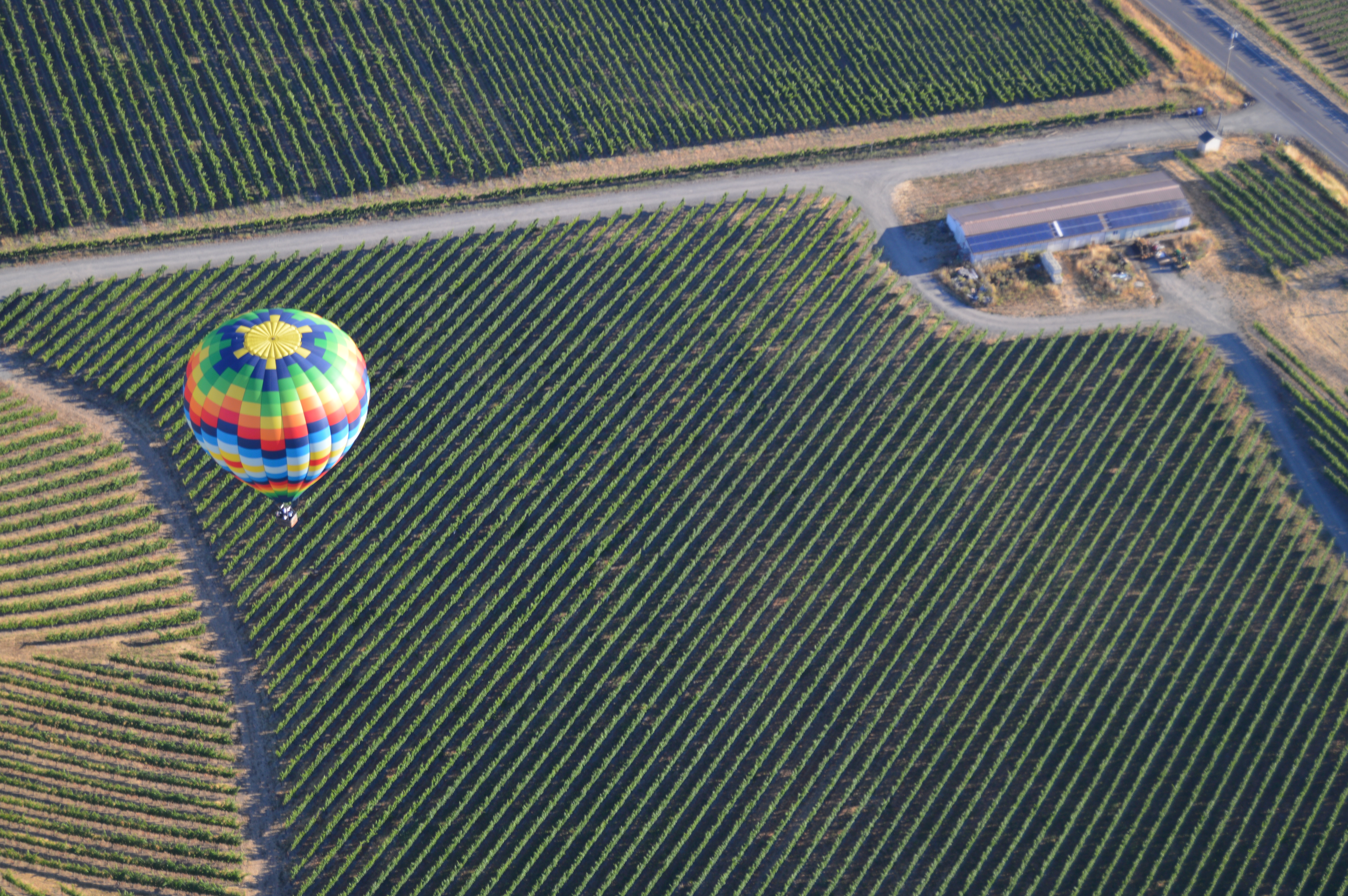 V Marketplace is also the launch site of one of Napa Valley's original hot air balloon companies: Napa Valley Aloft Balloon Rides, operated by the Kimball family. Crowds gather everyday at 5:45 a.m. for a 9-mile trek at an elevation of 4,500 feet, offering a new—and possibly the best—view of Napa Valley. Jay Kimball launched the company in 1976, and he still takes guests on one of the most exhilarating tours to the tops of trees to pick bay leaves and into the valleys to watch the sunrise over the hilltops. The morning adventure concludes with a post-flight breakfast and flowing glasses of Champagne at Pacific Blues Cafe as the final cheers to the weekend in Napa Valley. —K.C.
Discovering Sonoma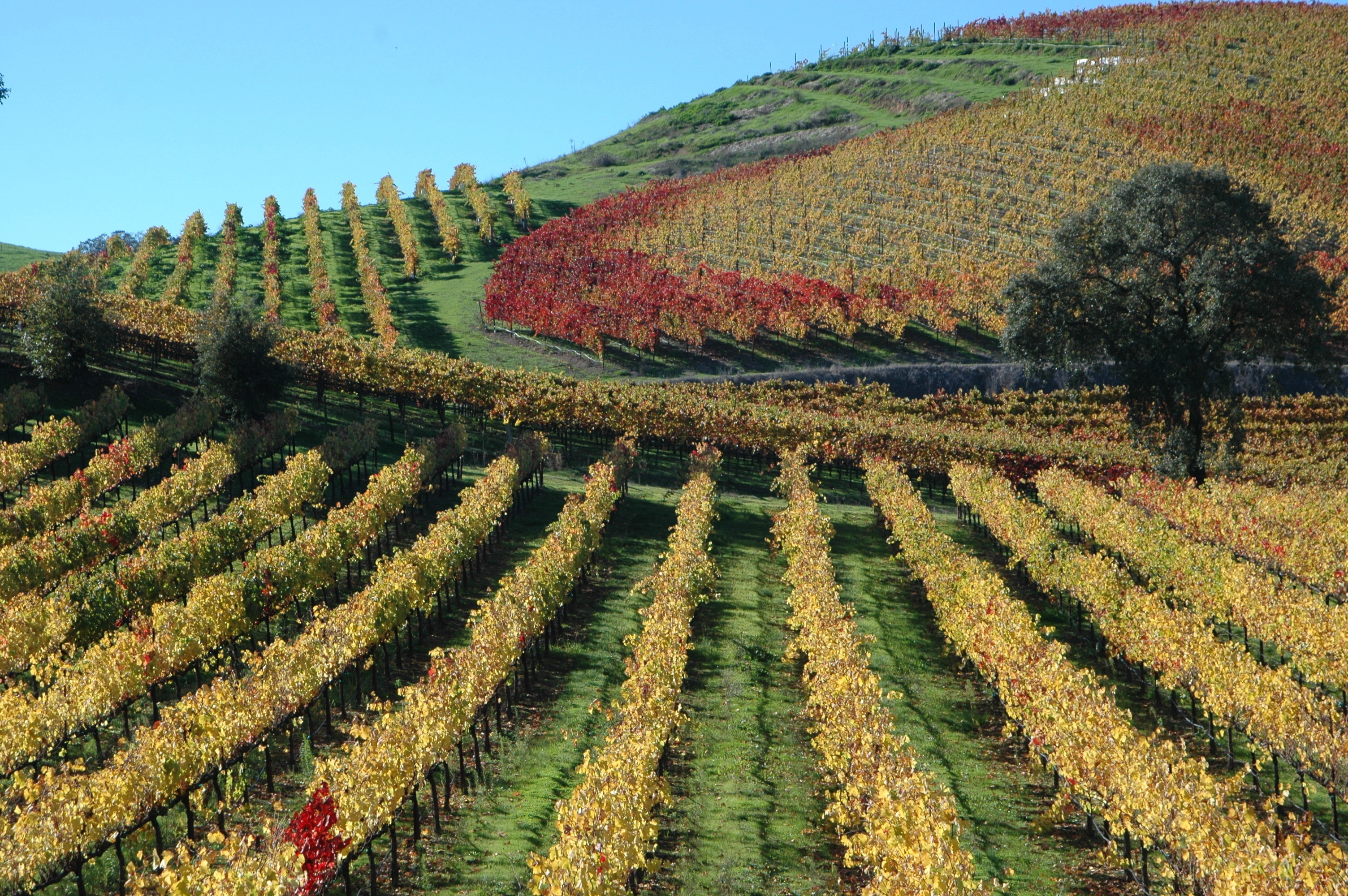 America's oldest wine region distinguishes itself from nearby Napa Valley with food, wine and outdoor activities that are enticing more travelers to head west.
Although a bright spotlight shines on Napa for its wine and world-class restaurants, Sonoma County has grown up to be a cool, laid-back older brother to its eastern counterpart. In addition to being the oldest winemaking region in the United States, it's right on the bucolic California coast and more than twice the size of Napa County, which means less crowds and more room to play. Wine With winemakers that focus less on attracting tourists than making and perfecting their wine, Sonoma is known for its zinfandel and merlot, although the area's vineyards are more diverse than Napa Valley's and haven't heavily dedicated themselves to one or two varietals. Instead, oenophiles will find quality wines of all types, in addition to fabulous wineries with both casual and upscale atmospheres.
The city of Healdsburg is the answer to Sonoma's sprawl, with a high concentration of wineries in a charming atmosphere. Here, 32 Winds Wine makes its home—a casual gem of a winery with a tasting room straight from the pages of your favorite interior design magazine. Make an appointment to taste some of the small winery's product, or book a picnic or dinner and play cornhole against the idyllic backdrop of the Dry Creek Valley.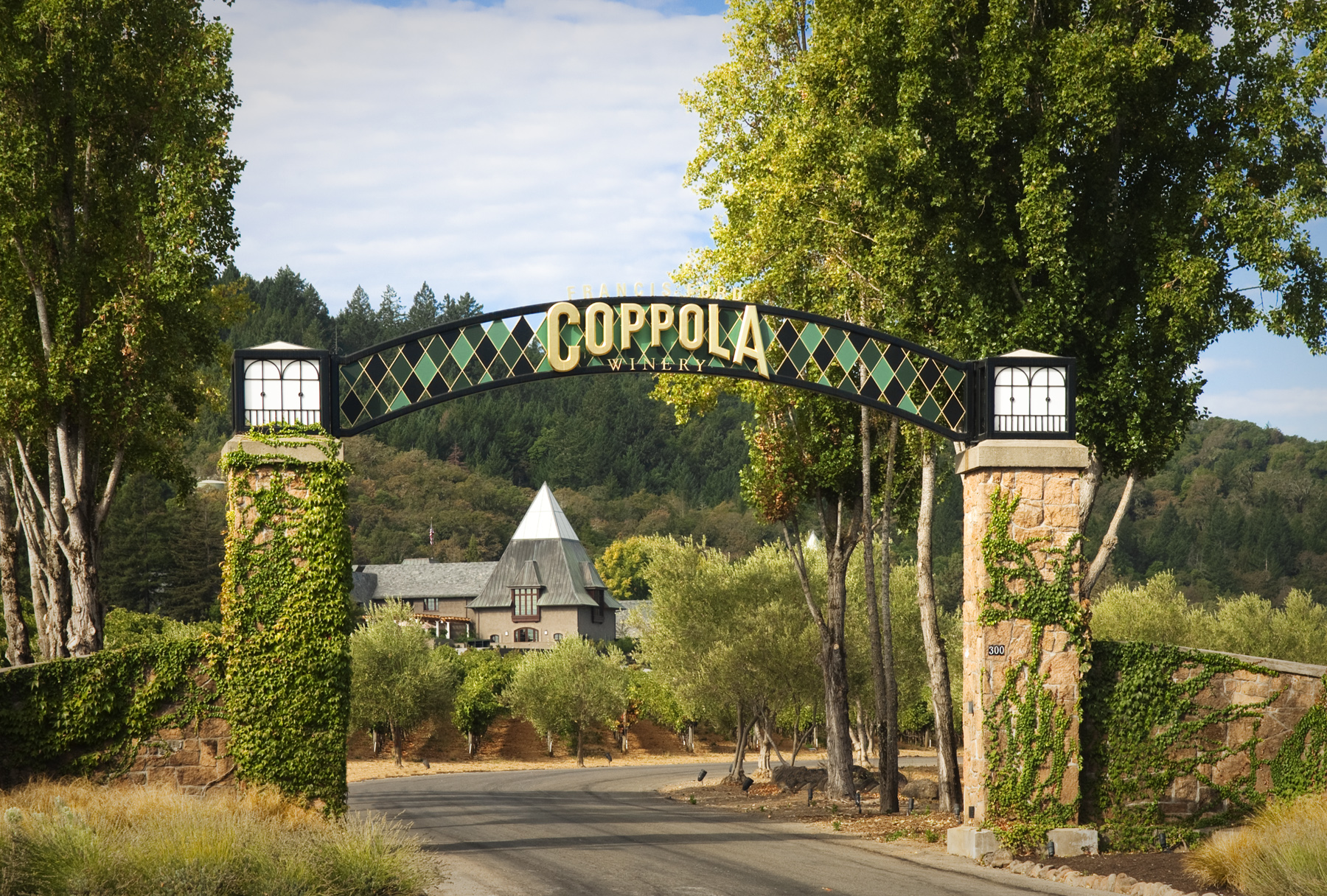 Just north of Healdsburg, in Geyserville, Francis Ford Coppola's namesake attracts wine enthusiasts, film lovers and people that simply want to enjoy the pool, restaurant and rustic environment. The winery not only has singular tasting experiences and an award-winning restaurant, but also acts as an homage to the prolific filmmaker's career, displaying a collection of authentic memorabilia, including several of his Academy Awards.
Dine
Sonoma's culinary scene hasn't received the worldwide attention of Napa Valley's, but the understated restaurants and the chefs that run them have created a distinct environment of casual elegance and amazing food that pair just as well with local wine.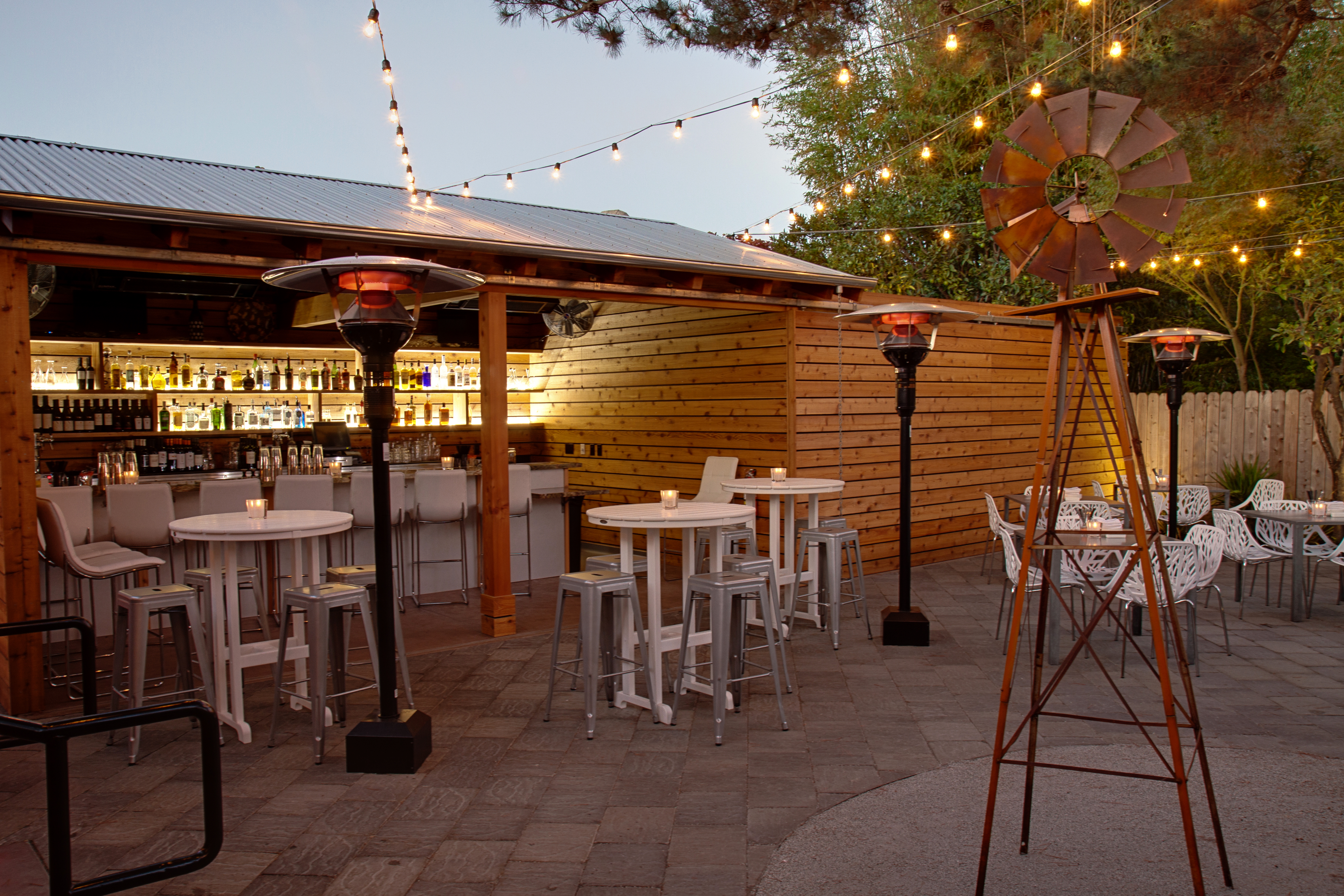 Tapas are often the finest way to enjoy a meal in between sips, and Healdsburg's Bravas Bar de Tapas is one of the local restaurants doing them best. James Beard nominees Mark and Terri Stark created a menu of elevated contemporary Spanish dishes like tuna belly salad, fried duck egg and an uncontested favorite: original BFC fried chicken.
Although it may feel like it, the word "beer" isn't blasphemous in wine country. In fact, Santa Rosa is home to one of the craft beer industry's revered producers: Russian River Brewing Co. Originally owned by Korbel Champagne Cellars before the company changed hands to those of former winemakers Vinnie and Natalie Cilurzo, Russian River now has a brewpub that keeps its most celebrated suds on tap, including Pliny the Elder, a double IPA that's considered an industry benchmark. Folks making the beer pilgrimage can also fill up on pub fare like chicken wings, sandwiches and pizza.
Play
Wining and dining are, with good reason, the most important items on most itineraries when traveling to Sonoma. There are other experiences, however, that will make setting down a wine glass worth the effort.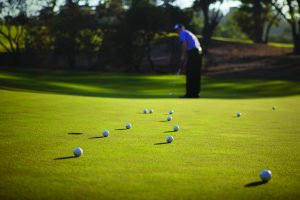 The region's open spaces are just as suited for gorgeous golf greens as they are for vineyards. Mayacama's private club makes the top of many golfers' must-play lists for its size, beauty and clubhouse—where golfers trade their clubs for bottles and informed wine banter with vintner members. Among the area's public courses, The Links at Bodega Harbour is a popular option with coastal views, and Windsor Golf Club's championship course is known for hosting several PGA Tour events.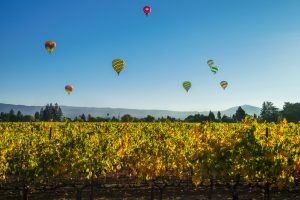 In addition, Sonoma's terrain, including the bordering Pacific Ocean, makes it a prime place for hot air balloon rides. Early morning excursions can be set up through companies such as Up & Away, which welcomes passengers back to earth with a Champagne brunch at Kendall-Jackson winery. —L.D.