Modern Mexican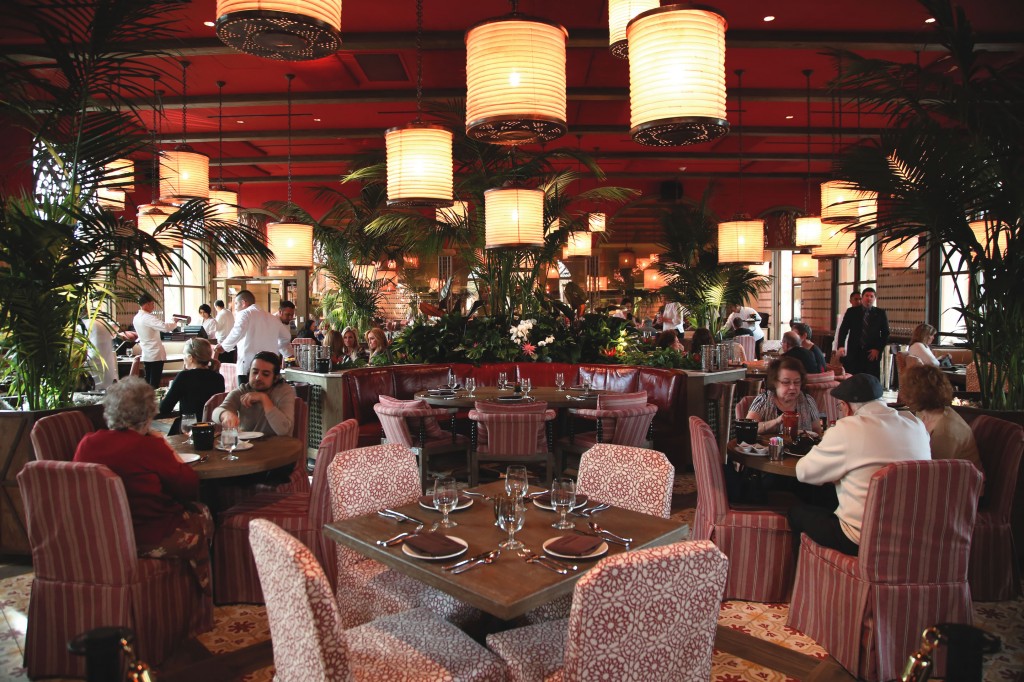 By Karlee Prazak | Photos by Jody Tiongco
Celebrity chef Rick Bayless introduced his gourmet twists on classic Mexican foods to Newport Beach with the long-anticipated opening of Red O Restaurant in late November 2013.  He remains an integral part of the Fashion Island location, his first in Orange County, working closely with Executive Chef Keith Stich.
"I'm in constant contact with chef," Keith explains about conceptualizing dishes to keep both the lunch and dinner menus fresh. "I did tastings [of proposed dishes] three-plus times with chef and, each time, he drives us to where he wants the dish to end up."
Upon entering the baroque-style doors, you're transported to a warm Oaxacan night with upbeat music and lively conversing among the tropical plants and tiled walls. Adorning  the foyer and behind the bar, 218 tequilas stand available for tastings and a knowledgeable staff is at the ready to help navigate the selection. More than 400 wine varieties also are available to complement each course, which starts with the prompt arrival of warm chips and both chile verde and traditional tomato-based salsas. This marks the beginning of a series of balanced Mexican flavors—never too spicy nor too dull.
Red O offers an extensive menu, beginning with a breadth of appetizers and small plates, but the standout is a tasting of ceviche. The arched presentation delivers four types of seafood—albacore, ahi, Scottish steelhead, and Yucatecan shrimp and calamari—bridging a generous plate of crispy plantain chips. The short rib tamales and Sonoma duck taquitos also deliver gourmet bites packed with multilayered Latin spices and a bonus: Both pair amazingly with the Condado de Haza tempranillo wine.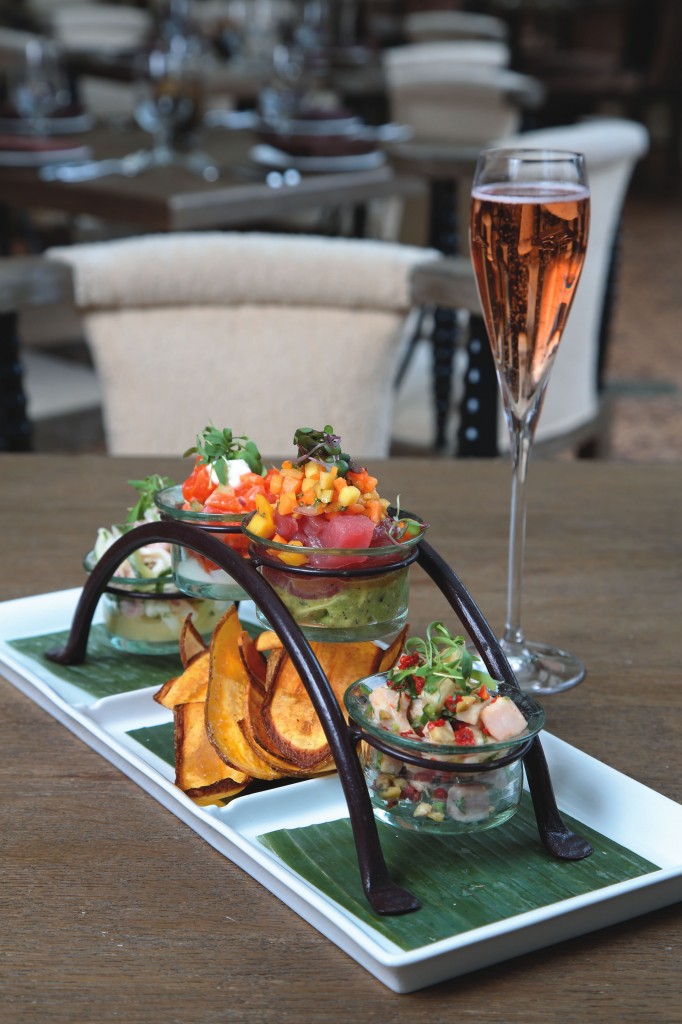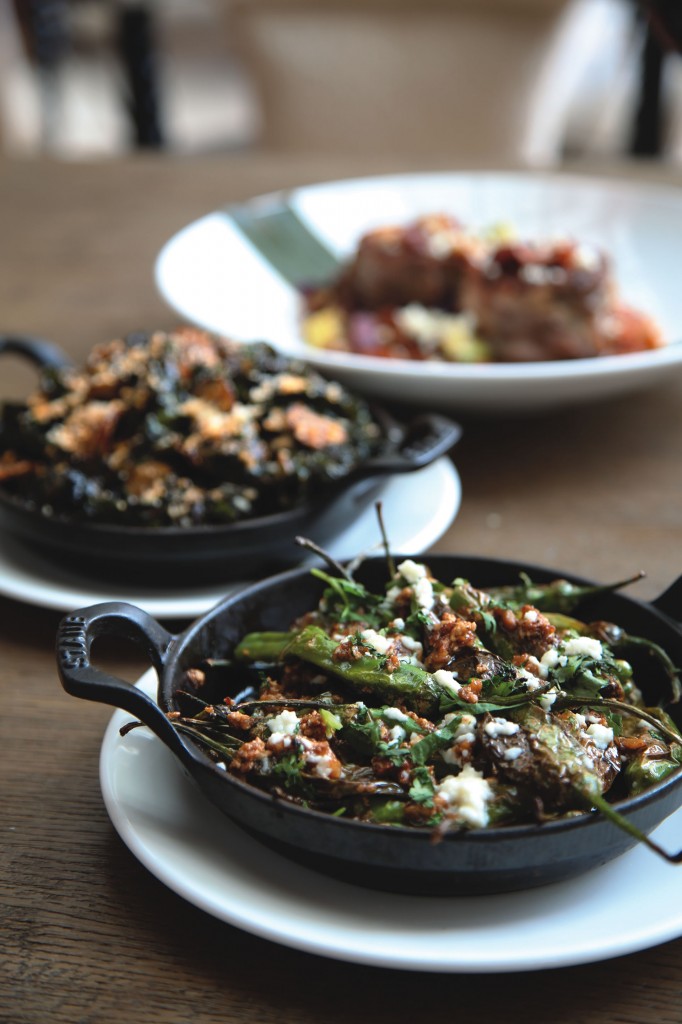 For the main affair, options range from the traditional tacos and enchiladas to Rick's mole-topped specialties, including the chicken mole poblano accompanied by savory black beans. Keith says, however, that the salmon dish is a signature item on the Newport menu and a local favorite. The salmon is slow cooked with a crispy skin, served on a bed of rice topped with a green crema and accompanied by seasonal vegetables. But the real treat, and one of chef's personal favorites, is the "tinga poblana" (a pork stew)—a perfectly tenderized pairing of smoky chipotle pork shoulder and belly served with house-made tortillas. To accompany the entrees, a variety of shareable sides are available, such as the red chili kale or shishito peppers topped with Cotija cheese.
For the finale, Red O offers a range of reconstructed Mexican classics like tres leches cake or fudge infused with chili atop sorbet served with pickled mango, coconut and guajillo pepper popcorn; it may seem an unlikely combination, but the flavors marry together wonderfully.
Such dishes exemplify the goal of Red O. As Keith explains: "What we're trying to do more is take Mexican-infused ingredients and put a twist to make [dishes] more modernized." NBM