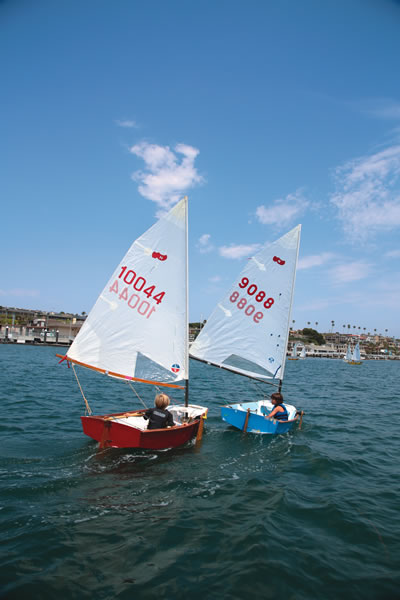 Last year, I took my first sailing lesson in Newport Harbor. While I don't think the harbor would be safe with me at the helm of my own boat just yet, the number of young children captaining their own small crafts amazed and impressed me. Like schools of fish, they zigzagged and sailed throughout the harbor, completely at home on the water, the wind perfectly harnessed. While there are other parts of the country where children sail, growing up in Newport is a singular experience. In this special beach issue, we explore several aspects of that experience, from learning to sail at a young age with the local resources for going pro to meeting some of the area's most promising young groms who are ripping up the waves. We also take an insider look at The Wedge, a place where waves break unlike anywhere else in the world.
We hope you enjoy the issue and would love to hear from you.
Sincerely,
Micaela Myers, Group Editor
5 Things I Learned in This Issue 
Each issue, we explore new facets of Newport Beach. Here are a few of the fascinating things the July/August issue uncovers:
1. Newport Beach is home to more than 300 restaurants.
2. The Miami Beach Polo Club is the only U.S. club currently playing on the ocean sand. Why not in Newport?
3. Waves at Newport's famous Wedge can reach upwards of 20 feet.
4. Newport Beach resident Jim Abbott made it to the Olympics, became a first-round draft pick and succeeded as a pro player—all with one hand.
5. From National Scholastic Surfing Association to Western Surfing Association, Surfing America USA and ASP Pro Junior championships, Newport's groms are racking up the titles—doing more than their part to represent the next generation of Velcro Valley surfers.