Indoor comfort meets outdoor style with key design elements.
By Somer Tejwani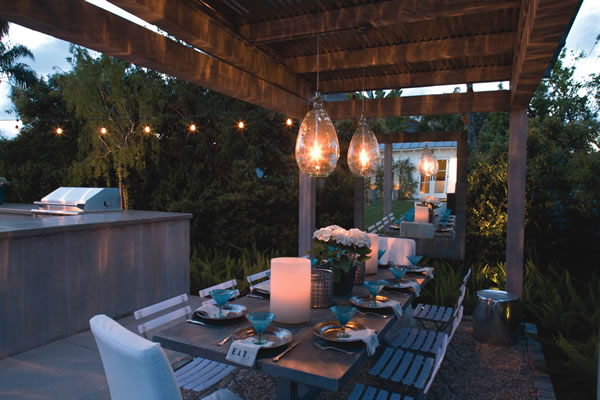 Bridget Skinner was born and raised in Newport Beach, which fostered a love for indoor-outdoor living that's characteristic of the Southern California lifestyle. This passion has helped her landscape design career thrive over the past 20 years. The UC Irvine-trained landscape designer is known for creating unique, functional outdoor spaces that are architecturally compatible with the interior of the home.
Bridget, who conceptualizes everything from outdoor living rooms and kitchens to complete garden renovations for clients, says this particular outdoor space in Newport Beach was unique in that it had an intimate covered area that utilized a mix of textures and organic materials. The structure itself is made of rough sawn wood that has been stained to evoke a rustic patina; a border of tumbled stone cobbles further defines the small space by retaining the gravel "area rug" outside. The subtle details, such as dramatic pendant lighting—installed on a dimmer to create custom ambient lighting—and the hanging mirror that makes the space feel much larger than it is, work together to bring the comforts (and style) of home to the outdoors.
"They were dream clients," says Bridget, who owns Newport's Bridget Skinner Landscape Design Inc. "They told me their goals for the design and then trusted me with their budget. Their thought was that if they had preconceived ideas, it limits the design process. And, of course, it helped that this was my second project working with them."
With the free reign to design the perfect outdoor space, Bridget developed a retreat made for entertaining and enjoying Newport's weather—which lends itself to alfresco dining opportunities most months of the year.
Bridget adds: "The inspiration for the dining area was a space that was intimate, comfortable and lent itself to lingering around the table with friends and family."

In With the New
Discover the colors, patterns, textures and motifs that provide an updated look for any home.
By Somer Tejwani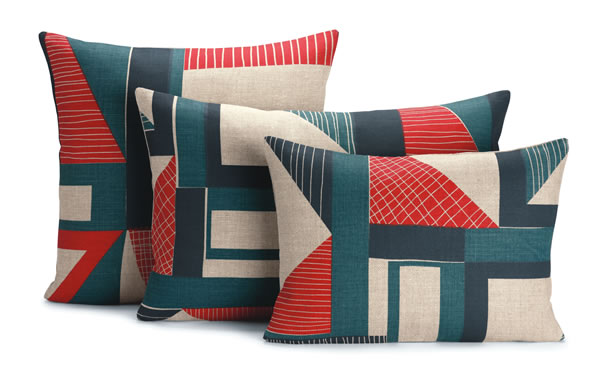 An eye-catching, colorful linear pattern has never been better in this throw pillow reinvention. Abstract pillows, from $120, by Design Within Reach, Costa Mesa (714-427-0628; dwr.com)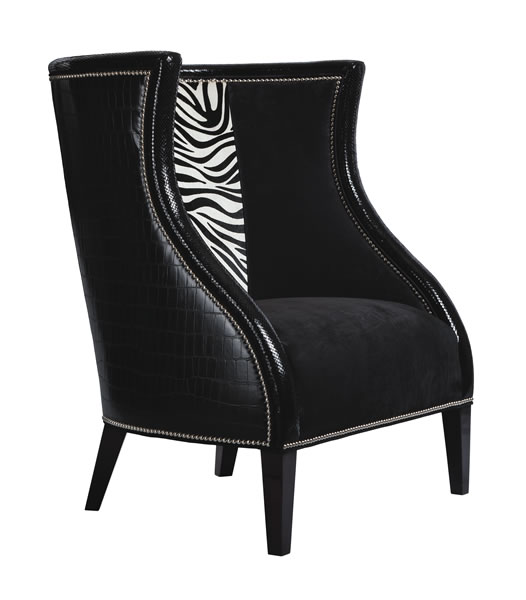 Spruce up basic black with a design that incorporates contrasting patterns, textures and sheens like a metallic nailhead trim that accentuates leather, suede and animal print. Serpentine chair, price upon request, by Hancock & Moore, at Marc Pridmore Designs, Costa Mesa (949-777-5281; marcpridmoredesigns.com)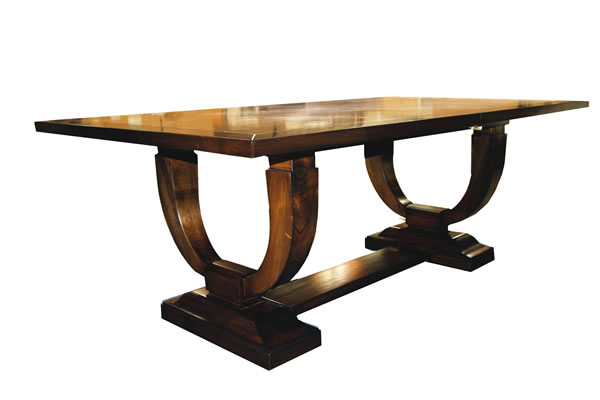 Prepare for holiday parties and other large gatherings with a versatile table featuring optional extensions. Hand-carved Four Seasons dining table, price upon request, at Kreiss, Fashion Island (949-729-9194; kreiss.com)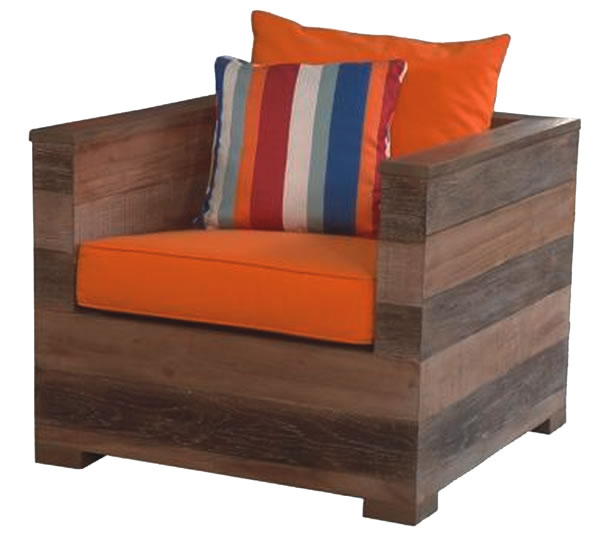 Rustic wood furniture provides a striking contrast to patterned, playful upholstery. Sedona Club chair, $1,269, by Deco Home, Costa Mesa (714-444-4040; decohome.com)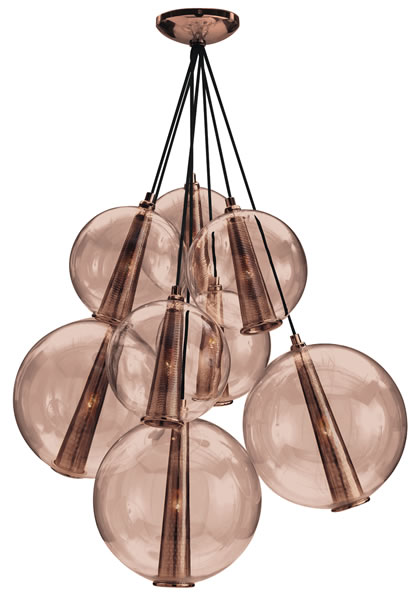 Try an inspiring, fresh lighting option with this modern cluster of eight lights. Caviar fixed large gold/rose glass cluster lighting, price upon request, by Robert Westley, Costa Mesa (714-546-7100; robertwestleydesigns.com)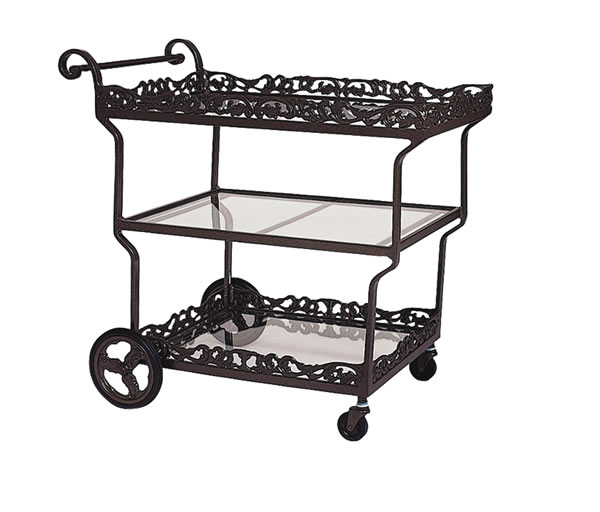 This isn't your grandfather's bar cart: Take a cue from Fleming's at Fashion Island—which has a traveling Sunday brunch cocktail cart—and incorporate a traveling beverage station in your interior design. Elegance serving cart, $2,575, by Brown Jordan, Costa Mesa (949-760-6900; brownjordan.com)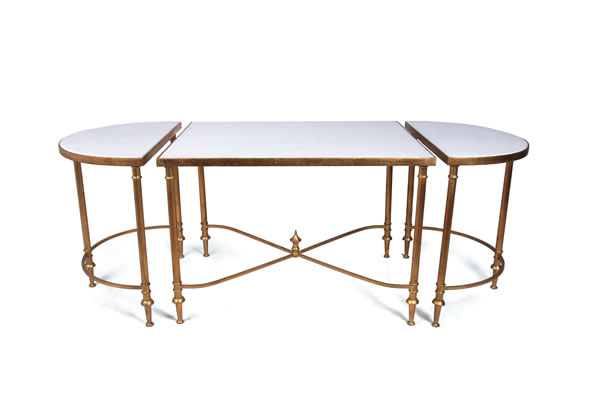 This three-piece table with marble top can turn a simple terrace into a luxurious space fit for entertaining. Palais cocktail table, price upon request, by Bliss Studio, Costa Mesa (714-540-7140; blissstudio.com)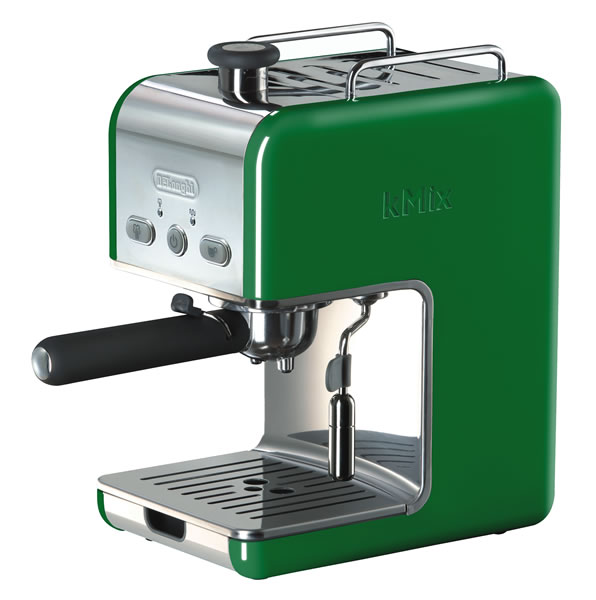 Wake up with a mod mentality and a jolt of caffeine to get blood pumping. De'Longhi kMix Pump Espesso Machine, price upon request, at Bloomingdale's, Fashion Island (949-729-6600; bloomingdales.com)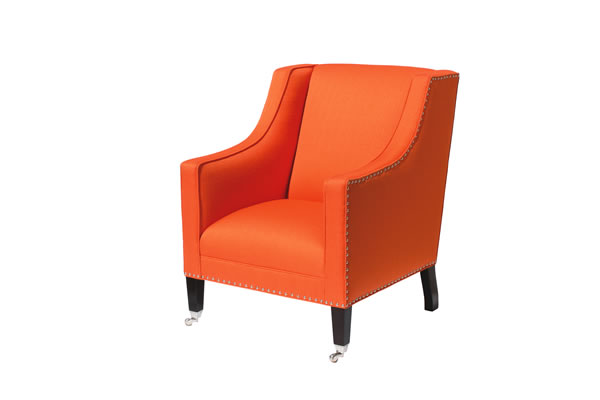 A bright pop of color cheers up any room. St. Tropez chair, price upon request, by Barclay Butera, at Barclay Butera Home (949-650-8570; barclaybutera.com)