Bayside Has Locals Hooked
Bayside Restaurant keeps locals coming back for more with quality cuisine, a contemporary ambiance and nightly live music. -By Micaela Myers | Photos by Katherine Vazquez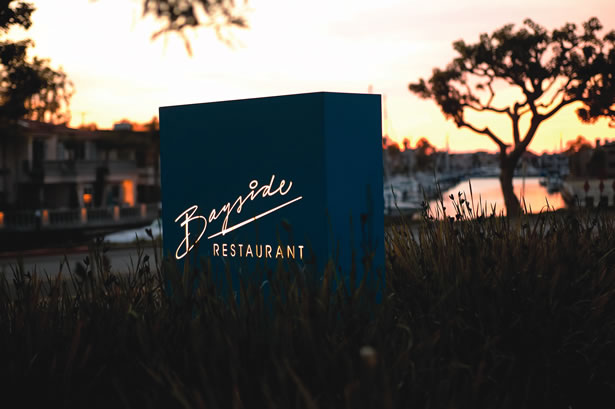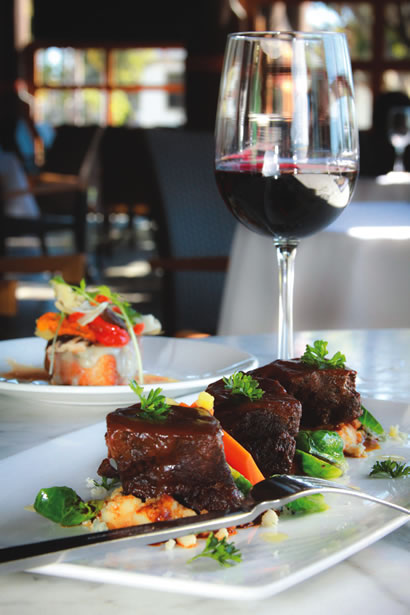 Located along picturesque Bayside Drive, the expansive Bayside Restaurant has been serving a loyal clientele since 1999. Award-winning Executive Chef Paul Gstrein uses seasonal ingredients, sourced locally whenever possible, to bring life to his signature dishes and specials. While the location may have you thinking seafood, the restaurant is actually better known for its meat, poultry and game, including oven-roasted rack of lamb, grilled venison loin medallions, grilled filet mignon and oven-roasted Shelton Farm chicken breast. However, seafood choices, such as the signature wild mushroom crusted wild halibut, as well as pasta and risotto are also represented.
The menu changes several times a year and also features rotating specials. The night we visited, a delicious sweet potato puree soup was the soup of the day, made with a splash of cream and hint of ginger. The chef is known for his soups, which are a must-try on any visit. From there we sampled the signature roasted red beet and California goat cheese salad—as beautiful to look at as it was tasty; presentation and consistency are two of chef Paul's cornerstones. Main dishes included the savory slow-roasted braised beef short ribs, one of the daily specials, and Bayside's famous green risotto, which gets its color from pureed fresh veggies, making it light and flavorful. Meals can be excellently paired with selections from the restaurant's extensive wine list. In fact, General Manager Glenn Norton is also a trained sommelier. He suggested an ice wine to end our meal, as we enjoyed the chocolate soufflé with hazelnut ice cream for dessert.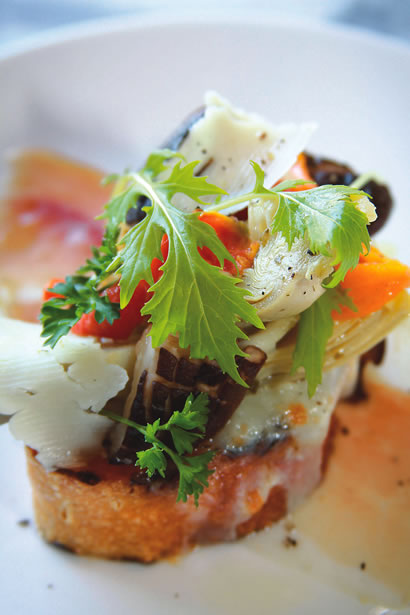 Chef Paul hails from Austria, where his family has owned and operated a hotel and restaurant for 400 years. Paul began his French culinary training at Villa Blanca Culinary School in Innsbruck, Austria, before moving to America at age 21 and studying food trends at some of the most respected restaurants. He continues to constantly read, evolve and explore, bringing fresh flavors to Bayside's New American cuisine.
The contemporary cuisine is complemented by the restaurant's contemporary art and architecture. Bayside hosts a rotating modern art exhibit, featuring selected works available for purchase. Nightly music—from Latin to jazz and rhythm and blues—completes the ambience. Happy hour and bar visitors can enjoy small plates—scaled down versions of the main menu—and patrons can also choose to sit outside in the lounge area, which offers plush leather couches and sunset views.
Whether coming for lunch, dinner, drinks or Bayside's popular Sunday Champagne Brunch, the restaurant lures in locals with its quality, consistency and ambience. NBM