Artists from around the Pacific come together at the Orange County Museum of Art's "California-Pacific Triennial."
By Karlee Prazak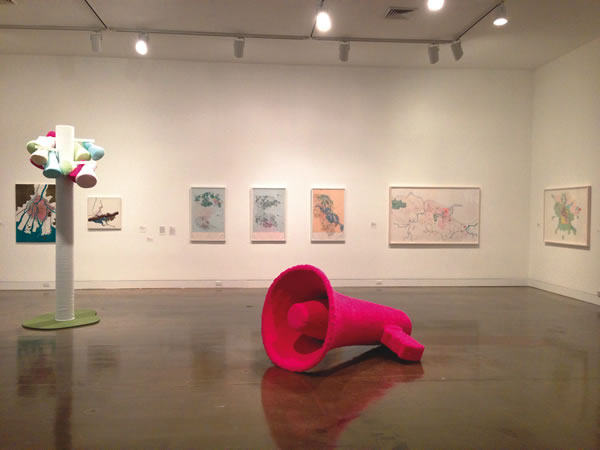 Thirty-two contemporary artists from 15 countries, some neighboring and others distant relatives, will come together this summer to share their one common denominator—an exclusive position within the Pacific Rim. This up-and-coming powerhouse region is at the forefront of Orange County Museum of Art's (OCMA) "California-Pacific Triennial" exhibition from June 30 to Sept. 22.
OCMA chief curator Dan Cameron says the new exhibition was both a natural progression from OCMA's 25 years of "California Biennial" exhibitions and a reflection today's society as well as a first of its kind in terms of contemporary art.
"For many centuries we've accepted almost without close examination the principle that transatlantic exchange … was really the basis of our countries birth, early growth an maturation," Dan explains. "But I can't shake the feeling that we're now in an age where the Pacific Ocean has replaced the Atlantic."
And art, according to Dan, is, and always has been, very closely involved with global commerce. The exhibition takes this idea and runs with it. "[When curating the exhibition] I felt the two questions that were left open after 'Pacific [Standard] Time' really had to do with California's location—it's really advantageously positioned in terms of Asia and especially China—but also in terms of demographics of this day," he explains. "The state breaks down into group, many of whose ancestors are from other parts of the Pacific Rim."
The artwork will definitively represent three ethnicities—Anglo, Asian and Hispanic—but Dan says the pieces will all be intermixed with one another with hopes that each individual message will transcend borders and speak to viewers. In turn, showing a blend of national possibilities and interests through paintings, photographs and sculptures.
Among the works, Dan says he wanted to find art that grabbed viewers through and innovative use of vibrant colors, materials, imagery or composition. Some of which was found in San Francisco-based artist John Bankston, who will have five pieces on display. John produces almost comic-like pieces that encompass bright hues with bold outlines all the while exploring societal norms, all by California. "It's a place where people can reinvent themselves," he says.
But to John, this exhibition is an opportunity to view his work in a broader context. "The Pacific is this large cultural soup," he explains. "The cultures are all so different, and I hope my work will add to that soup. … The magic [of art is] its more than just this visual object, it also has a spiritual element."
Feeling an intimate connection to art is also why three wall-sized murals will be painted in situ within the exhibition. "A mural speaks to us in a way a painting hanging on a wall doesn't," Dan explains. Much in the same way of thinking, a movie has the ability to provoke its own unique experience, which is where Japanese American artist Koki Tanaka comes in.
"I'm a Japanese artist, but somehow after being in California for four years … people say I'm an LA-based artist, so its quite nice to participate in the idea of having California artists and also the idea of the Pacific Rim artists come together," Koki says. "It sounds more open I think—I'm pretty happy to be in this context."
Koki is known for his post-studio approach when creating his films, which he says are focused on finding a way to have people collaborate across cultures in a contemporary society. His documentaries "A Piano Played by Five Pianists at Once" (2012) and "A Haircut by 9 Hairdressers at Once" (2010) will be played at the exhibition. Both take simple, one-person tasks, such as playing the piano and cutting hair, and turn them into group collaborations with experts working on one piece simultaneously.
All these art forms intertwine with a common theme, so Dan suggests allotting at least two hours to fully comprehend the exhibition. Any less will provide a pleasant experience, but the works really ask viewers to stop and pause for a while. (949-759-1122; ocma.net)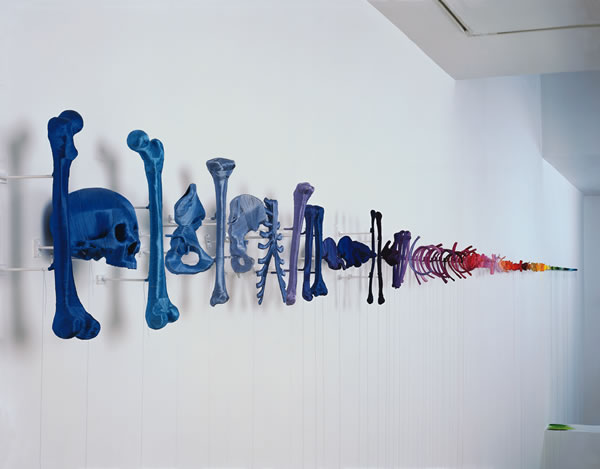 Imagine That
The Newport Theatre Arts Center will delve into the twisted world of adultery and blackmail with its production of "An Act of the Imagination" from Sept. 20 through Oct. 20.
The suspenseful production follows three male and four female characters, one of which is a successful mystery novel author. The latter's most recent book, however, turns into an adulterous romance tale that appears too true to be false. This leads to a tumultuous world of deceit and secrecy leading to truth.
"An Act of the Imagination" is set in a town on the outskirts of London in the mid-1960s and was originally written by playwright Bernard Slade. The Newport Theatre Arts Center production will be directed by Michael Serna and feature seven local actors. Matinee showings will be available on Saturdays and Sundays. (949-631-0288; ntaconline.com)