The low-key Sandy Segerstrom Daniels is on the short list of the most philanthropic and powerful women in Newport Beach. – By Lauren Simon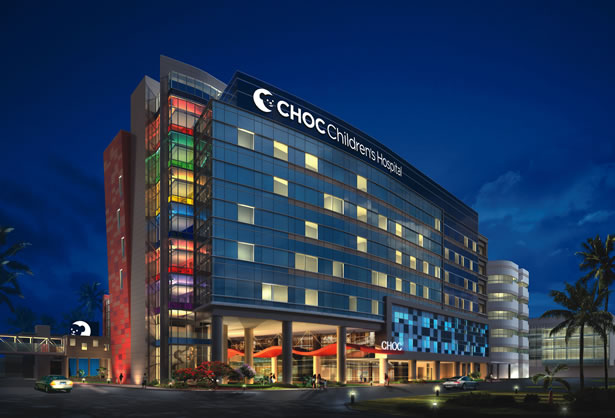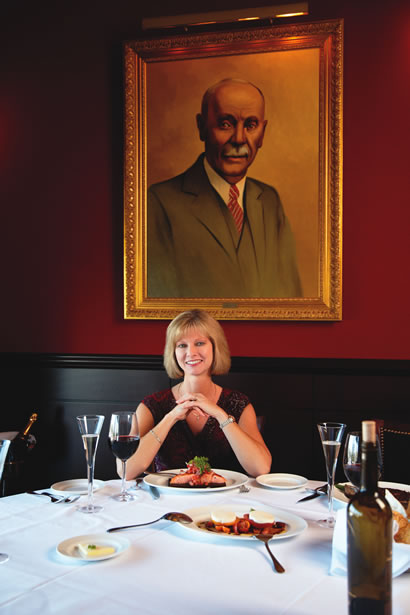 It was more than 100 years ago that C.J. Segerstrom and four of his sons invested in the now legendary family farm that was to become the homestead and lifeblood of one of Orange County's most prominent families. Two of those sons—Anton and Harold—also had sons—Henry and Harold, Jr.—and so the business passed on to them. Now into its fourth generation, C.J. Segerstrom & Sons has a more feminine face: Sandy Segerstrom Daniels, who is co-managing partner of the family's multimillion-dollar business, along with her uncle Henry.How the Segerstroms turned their modest family farm into a mega-real estate empire is local legend, but how Sandy (the youngest daughter of Harold, Jr.) rose to her prominent position is well-kept family business. What we do know is that Sandy grew up at the same time as the family's crown jewel: South Coast Plaza. But she always thought of herself as a farmer's daughter, not an heir to a real estate empire.
"When South Coast Plaza opened, I was 4, so the only thing I knew was, 'Wow, we've got a carousel,'" she says. "My parents were really good about not instilling in us, 'Oh, you own South Coast Plaza.' When we went to school and people asked what my parents did, I said, well, my dad's a farmer. We have a farm."
As Sandy got older and the Segerstrom family began to expand its real estate holdings, Sandy and her siblings—two older sisters and an older brother—lived a quintessential California childhood, with both of her parents dedicated players in their children's lives.  Sandy recalls that when she played flute in the high school marching band, "We'd march from Santa Ana High School down the street over to the stadium. And my dad would come home that night with one of our ranch trucks that has the big light on top, and he would be the leader or the follower… for our safety." Likewise, Sandy's mother, Jeanette, was a band booster. "She'd ride on buses for three or four hours to wherever the parade was, and she'd be dealing out water just like the other band moms," Sandy says.
"They didn't spoil us," Sandy recalls. "I had to raise the money to buy my first 10-speed bike. And then my dad said I had to put the money in a savings account after I raised it, and I thought, 'Well, that's really unfair.' But then he took me out and bought me the bike I wanted.  He just wanted to know that I wanted it enough to raise the money to do it."
Sandy attended Cal State Fullerton to study music and, later, photography. It was during college that she married her husband, John Daniels, and soon had their daughter Tiffany.As a young mother, Sandy intended to pursue commercial photography, but less than a year after getting her college degree, she joined C.J. Segerstrom & Sons, one of the first women in the family to do so. "There were things going on in the family business, and I just kind of felt that I was needed there," she says. "I worked my way in and never left." Being a young woman in a family business that had been dominated by men for generations was sometimes a challenge, Sandy admits, especially at the beginning. "There were times where it was a little difficult, especially being the girl in the business," she says. "I can't even tell you how many times I boxed up my office and was going to go out the door, but something always kept me here."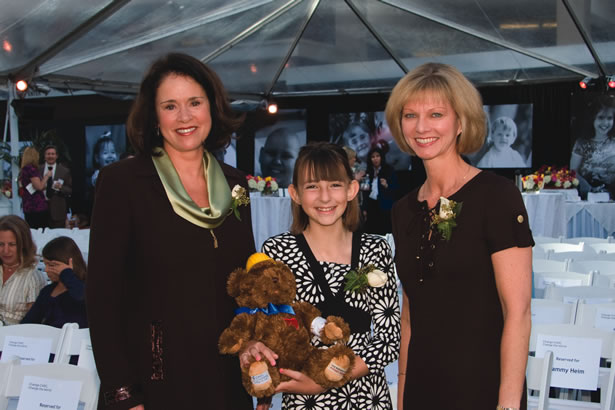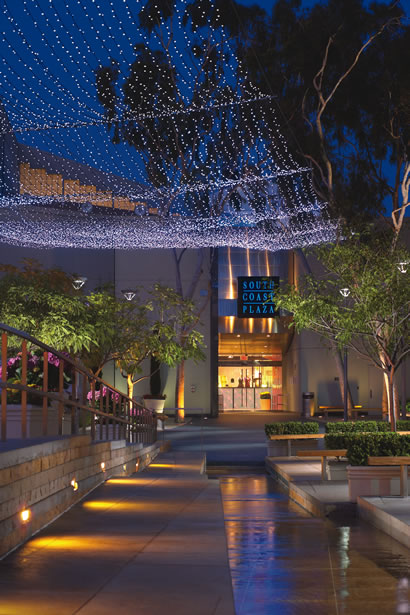 That something solidified when both of Sandy's parents died and their portion of the family business was left in equal parts to each of their four children: Sandy, her sisters Susan and Sally, and her brother Ted. Sally works for the company part time, but, as Sandy explains, "All four of us siblings are basically equal managing partners in that we have a management company, but since I'm the only one that works here full time, they refer to me as the managing partner with Henry." As a prominent community leader, Sandy is known as much for her philanthropic work as she is for real estate. One of the most notable beneficiaries of her efforts is Children's Hospital of Orange County (CHOC), where she is in her 11th year as co-chair of the CHOC Follies, an annual, original musical performance that has netted more than $5.5 million for the hospital.
"CHOC Children's is extremely fortunate to count on Sandy as one of our biggest advocates," says CHOC president and CEO Kim Cripe. "Her energy and passion are inspiring."
In addition to co-chairing the Follies, Sandy has performed in it for the last nine years. Because of her music background, she says she can carry a tune. But she adds, modestly, "I can't carry it very far." And dancing? "Oh, my gosh, I had five left feet when I started the program," she says. "Now I only have three." Sandy's signature charity is the annual Festival of Children, a monthlong event that she launched 10 years ago in which more than 80 children's charities set up information booths at South Coast Plaza to promote their services to the community. During the Festival, South Coast Plaza hosts more than 100 arts, culture and educational activities, workshops and performances, all of which are free to the public.
A year after Sandy started the festival, she started the Festival of Children Foundation. Rather than support one specific cause, the foundation provides funding, programming, collaboration opportunities and public relations assistance to more than 400 member charities across the United States. For example, the foundation offers seminars, webinars and other educational courses on topics such as fundraising and nonprofit management, operates a resource library, and matches its members with organizations that provide pro bono legal and graphic design services. It is through the foundation that Sandy has successfully taken her cause to the halls of the nation's capitol. For the last three years, thanks to her efforts, Congress has designated September as National Child Awareness Month, the goal of which is to focus national attention on the challenges faced by children and encourage the public to get involved with children's charities.
"No one is telling her what to do, she is just doing it because it's the right thing to do," says foundation board member and Wahoo's founder Wing Lam. "Now she has other cities asking her to show them how to start similar programs in their towns."
The Segerstrom family has a long history in Newport Beach, and Sandy and her siblings are continuing the traditions. All four siblings live in the same part of town, and Sandy and one of her sisters live on the same street. Through the Hal and Jeanette Segerstrom Family Foundation, the siblings support many charitable causes, such as Orange County High School of the Arts and Pacific Symphony.  Orange County's largest performing arts venue bears the family name, as does the new science center at Azusa Pacific University. Just this summer, the elder Segerstroms held a family meeting to introduce the next generation of eight 20-somethings to the ins-and-outs of the family business. The extended family gets together on weekends and holidays at the family homestead on the bay, where they have two boats.
"My grandparents rented a house on the bay long before I was even born, and then my parents took over the lease on it," Sandy says. "I always had a bike down there because I loved riding the bike path, and now I ride it all the way to Sunset Beach. I still love doing that."
Sandy and John frequent Mastro's Ocean Club and Balboa Bay Club for dinner, and sometimes they can even be seen at the Fun Zone on Balboa Island, where Sandy enjoys an occasional game of skeeball. Much of her fun, though, comes from her work on behalf of the family. "I hate Fridays, and I can't wait for Mondays," she says.