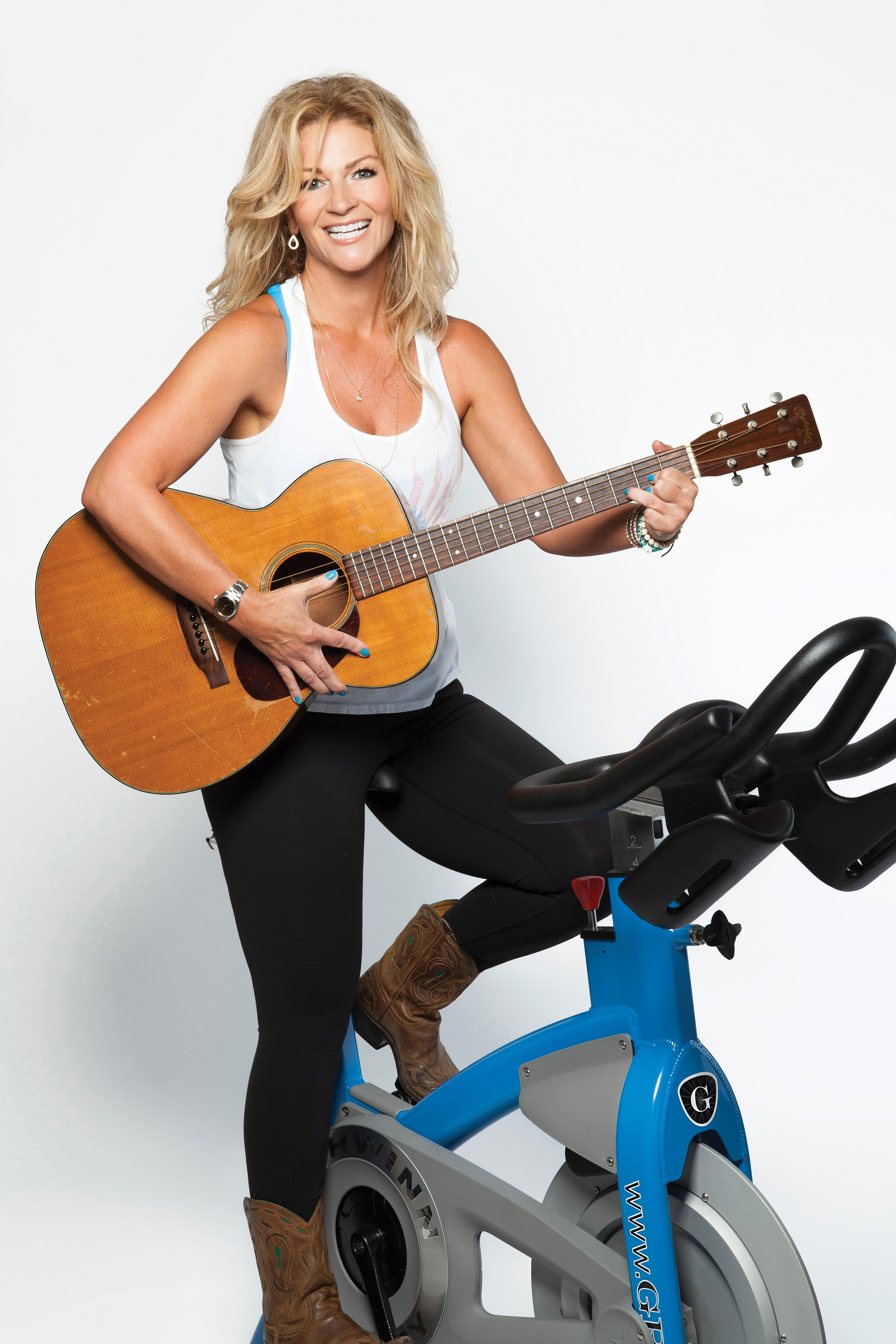 The daughter of local legend John Wayne, 
Marisa Wayne, reveals her perfect day around town.
By Kirsti Correa
The Wayne family name is deeply rooted in Newport Beach. John Wayne moved here in 1965, and his legacy continues to this day with his children making their own waves across town.
His daughter, Marisa Wayne, cites days spent playing tennis at the former John Wayne Tennis Club (now Palisades Tennis Club) as well as many adventures on the water as reasons behind the launch of her own fitness studio in nearby Costa Mesa last year.
Between teaching classes at Grit Cycle (the name is a reference to her father's 1969 Western film "True Grit"), attending local charity events and spending time with her two kids, Marisa's schedule includes plenty of juggling—but she wouldn't have it any other way.
"I've lived here my whole life," she says. "I moved away a couple of times, but I grew up here and always end up moving back. My whole family is here, and it's just the best place to live."
Here, Marisa shares her ideal way to explore Newport with her family and friends.
Sentimental Sites
"On the weekends … if I'm feeling nostalgic, I'll go down to the Galley Cafe for breakfast. [Then], I take the kids on a walk on Balboa Island and take the ferry across to the Fun Zone. … It was something I used to do with my dad all the time."
Energy Boost
"Of course I work out at Grit, but I also like to go to Ekam Yoga. I've been trying to do more 
yoga and Pilates lately."
Midday Matinee
"If it's not a beach day, we go to the movies. We like the new Island Cinema at Fashion Island. My kids love the gelato, so we like to go catch a show there."
Family Dinner
"For dinner, I take the kids to Canaletto at Fashion Island. My daughter won't eat protein; she likes bread and pasta, so we tend to go to Italian restaurants. It's nice for me, too, because I can have a glass of wine."
Game Time
"To unwind, I go to the Wild Goose Tavern 
on 17th Street [in Costa 
Mesa] to watch football 
[and] meet up with friends.
I'm a huge fan of the 
Denver Broncos."